Greetings friends!
I need a baking break right about now.
What about you, do you need a mental vacation?
I think it's time for another exercise from my 'Five Good Minutes In Your Body' book.
Take a break from your busy life and read this below.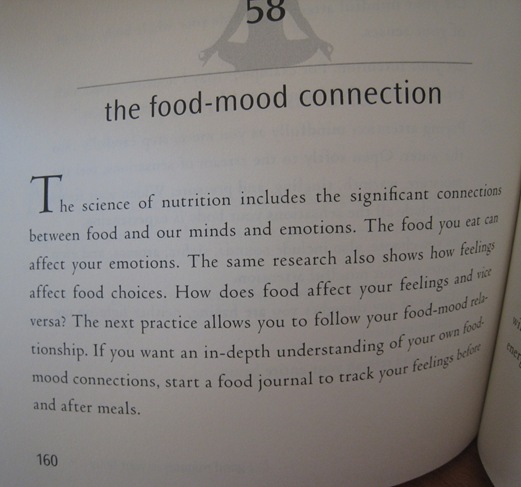 My moods definitely affect my food choices! When I am tired or down in the dumps I am much more likely to make poor food choices.
On the flip side, eating healthy and nutritious food puts me in a great mood. I feel energetic and content. When I eat nutritionally void foods, my energy tends to crash and I am left feeling cranky.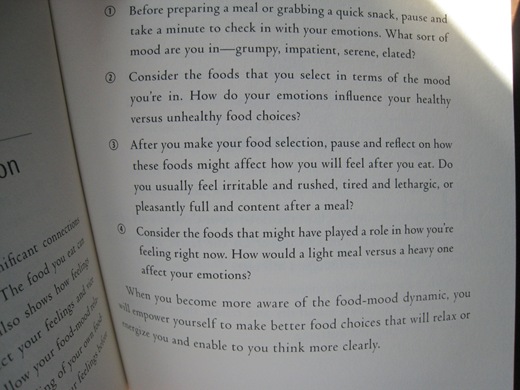 I also find that on days that I have a great workout, I tend to make better food choices. It seems to be much easier to eat healthy when I know I have put so much time into exercise.
What are your thoughts on mood and food? How does it affect you? Are you in tune with how your food choices make you feel?
Ok, back to this baking madness I go. My poor little arms are tired! ;)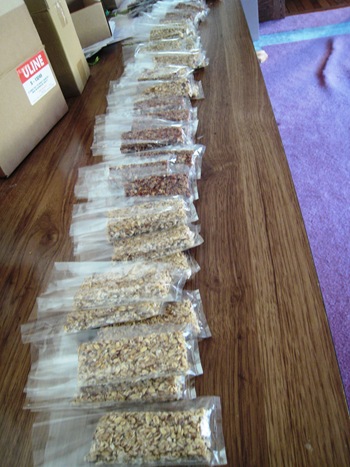 In each of us are places where we have never gone. Only by pressing the limits do you ever find them.
Joyce Brothers