Hell has frozen over.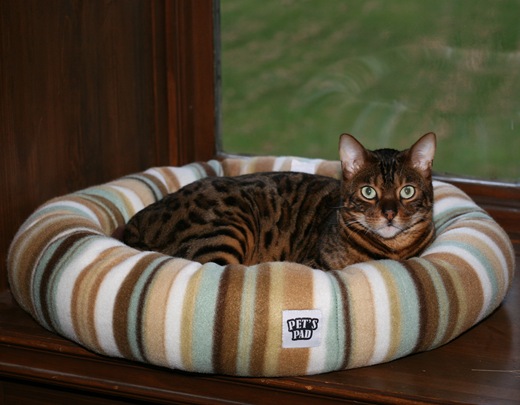 He's pretending he doesn't like it (nice frown!). But, oh yes, yes he does. He likes it very much.
No cat nip required!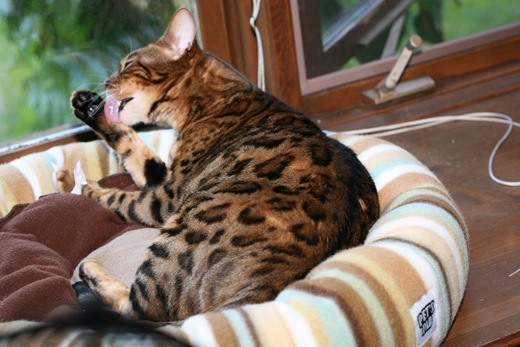 I turned to Eric and I said….oh…my…GOD…look!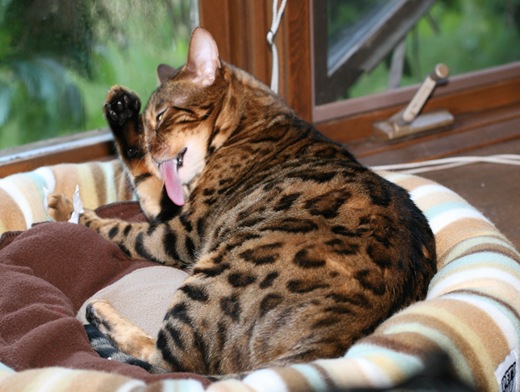 (Nice tongue!)
This photo above and the fact that he loves his bed pretty much made my week. :D What could top this?!
~~~~~
Yesterday turned out to be quite a productive day. Eric and I ran some errands, cleaned the kitchen top to bottom, organized our office, and cleaned the back hallway. We also worked on the online shopping cart and added the FAQ page. Check it out if you haven't read it on the website yet!
Last night I got caught up on my lack of sleep too! I went to bed around 9:45pm and slept until about 8am. Holy moly!!!!!! I guess I was tired. I am trying to mentally prep myself for my long run today (12-13 miles) and it may be my last long run like this before my half marathon (which is just 13 days away!!!).
~~~~~
I received an email from a reader named Sarah this weekend. Sarah took the plunge and tried making my Vegan Peanut Butter and Jam Glo Bites.
Here are some more pictures from when I made them that I didn't have time to share with you in my previous post: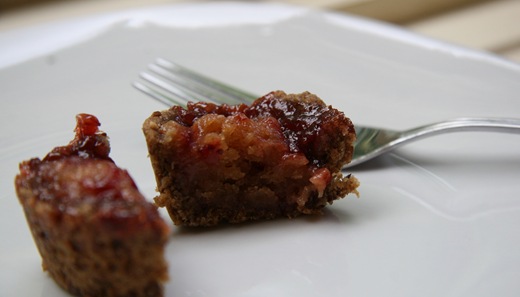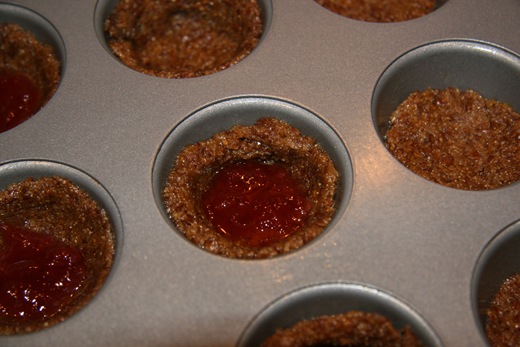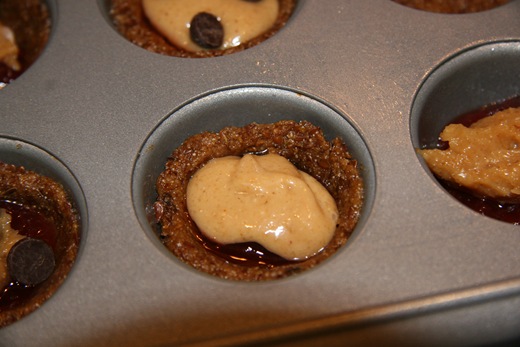 So gooey and delicious!!!!!!!!!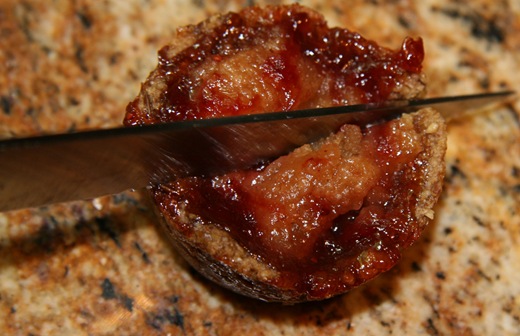 Drooling yet?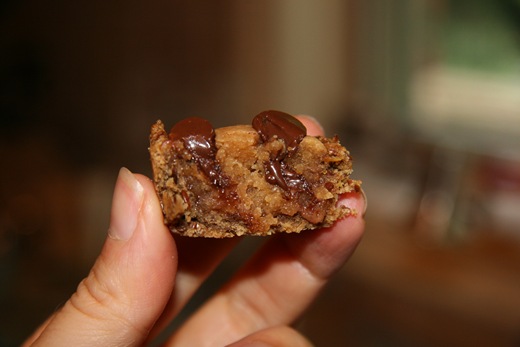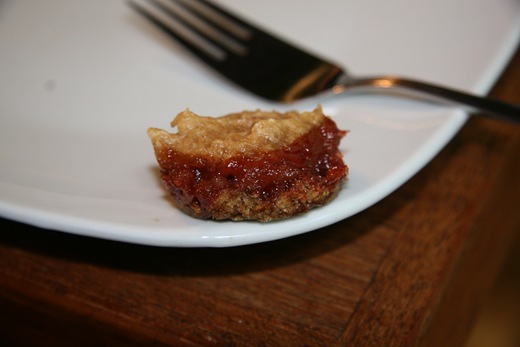 Sarah wrote:

I just made the PB + J Glo Bites.. and delicious doesn't even BEGIN to describe how good they are.

Although I've always been very happy with your recipes, I must admit, i was skeptical; pb and j sandwich ? mmm. pb and j in a cute little tart? ehh, cute idea, not so sure.

ALL my original worries were totally wrong. These are AMAZING and one of my new fav recipes. Plus, they're easy, look adorable, and are easy to transport (ie work school road)

thanks for another one for my recipe file!!!!
Thanks Sarah!
Want to make these yourself but don't have any nut butter? Well, read on for a huge giveaway!
~~~~~
Recently, my friend and her husband opened up their own business called Baby Enchanted.
Baby Enchanted is an upscale retail website specializing in the most luxurious and unique products for babies and toddlers. 
When describing their business Bree says, "You won't find anything ordinary in at www.BabyEnchanted.com!  Every single item is special, from the finest fabrics and the trendiest patterns, to the highest standards of craftsmanship and attention to detail.  Whether you are looking to design an entire nursery from scratch or you need that extra special baby shower gift, Baby Enchanted's exquisite selection of items from celebrity go-to designers will enable you to find the perfect item every time."
Because Bree is such a fabulous gal, she wants to do a fun contest giveaway featuring one of the food blogosphere's favourite treats- Barney Butter! And guess what Canadians? She is even opening it up for you as well! As you may know, Barney Butter is not sold in Canada (to my knowledge!).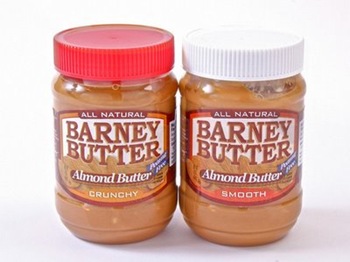 These would be awesome for making the Vegan Peanut Butter and Jam Glo Bites. :)
What is up for grabs?
6 bottles of Barney Butter (3 crunchy and 3 smooth- or whatever combo you prefer!).
How to enter:
You must complete all 3 things below to qualify as an entry:
1) Visit the Baby Enchanted website. www.babyenchanted.com
2) Leave a comment below telling us one product you like on the Baby Enchanted website.
3) Become a fan of Baby Enchanted on Facebook. Just click here: www.facebook.com/babyenchanted . If you do not have Facebook, you can enter by Tweeting about the contest giveaway- Tweet something like: 'Check out @ohsheglows for a contest giveaway of 6 bottles of Barney Butter' or something to that effect. :)
If you complete the 3 things above, you will be entered for the contest! Open to US and Canadian residents only please. Only 1 comment/entry per person. Contest closes Wednesday Sept. 16, 2009 at 8pm EST.
Goodluck!
Stay tuned this afternoon for two new Glo bars I created especially for PRE and POST workout recovery! I am so excited to unveil these. I have been working hard testing them out and trying to figure out the perfect combinations. I may be revealing information about US Shipping!!!!!!!!!!!!!!!!
I will also be doing another product review for Project Natural Glow. :)