……And she finally gets a post up!
I spoke to my brother in law today (who lives out west) and he said, 'Geeze, Ange no post from you again this morning!!!!'. lol. My sister Kristi and family couldn't make it to the wedding so they were anxiously awaiting a recap!
The wedding was a lot of fun. My brother Chris and his long time girlfriend Nicole got hitched yesterday! Chris is my half brother (same with my sister Kerrie) and he is the last one of my siblings and I (me, Kristi, Kerrie, Chris) to get married!
We arrived at the Hilton Hotel around 1pm. The hotel was quite nice and very reasonably priced for the size of the rooms. We got this mini suite (2 rooms) for $110 CAD which is pretty much unheard of in the Toronto area. We lived it up!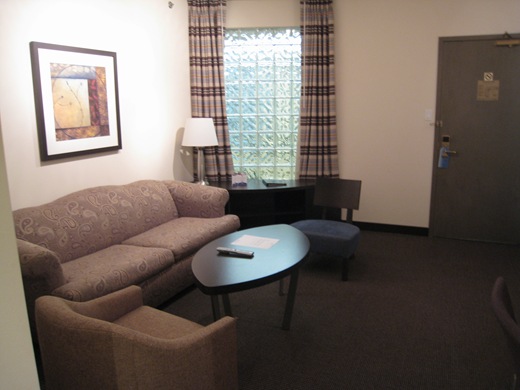 The bed was so comfy!!!!
See, I really did try to blog from the hotel room…I just never got around to it! lol.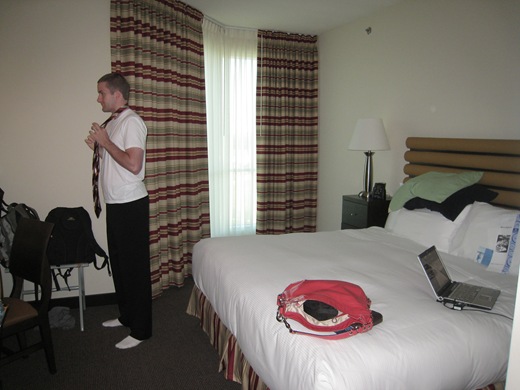 Eric is always a bit stressed when he has to tie a tie. lol.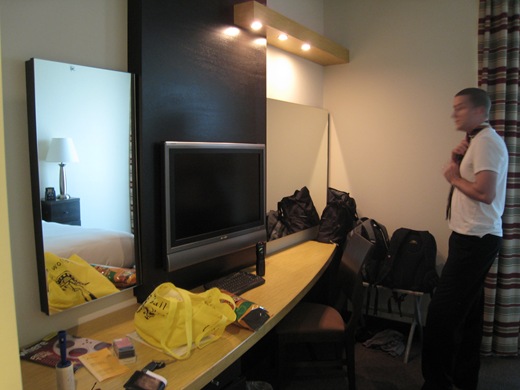 We also had a great view! The weather was picture perfect as you can see. A gorgeous late summer day.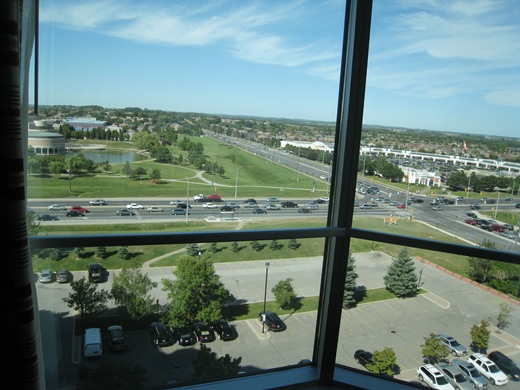 I curled my hair and did my make-up. It was nice that we arrived early so we could get ready in the comfort of our own room (and also not wrinkle our clothes in the car).
Eric got this funny picture of me putting on mascara. That is one of those super magnified mirrors (love/hate those! lol).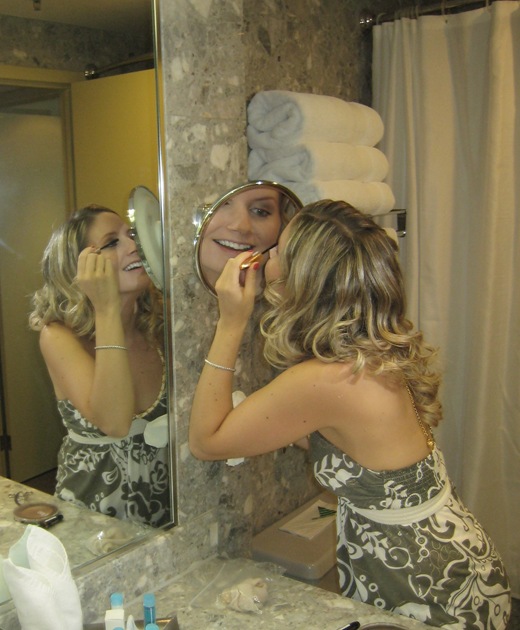 Come on ladies, you know you make weird faces when you put on mascara too! ;)
Me after primping and prepping: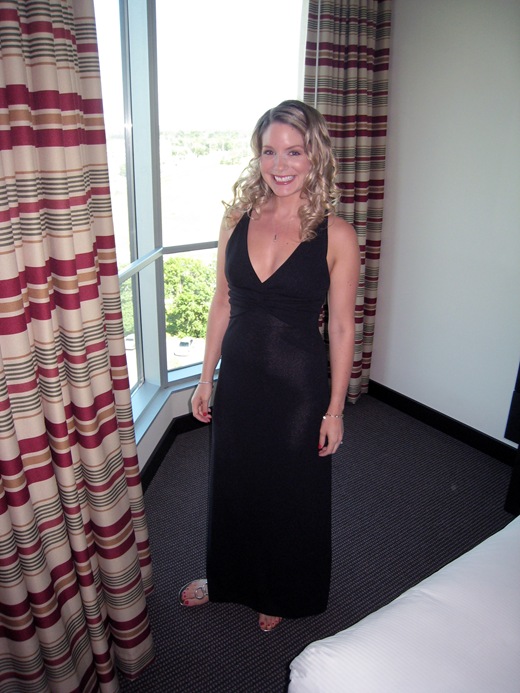 This dress is 8 YEARS old! I had only worn it once (to my mom and stepdad's wedding reception) and it still fit like a glove, so I thought why not save some moula and wear it!? I forgot how much I love this dress! It is so me– plunging neckline and nice detail on the back…you know how I love my deep V's and interesting backs!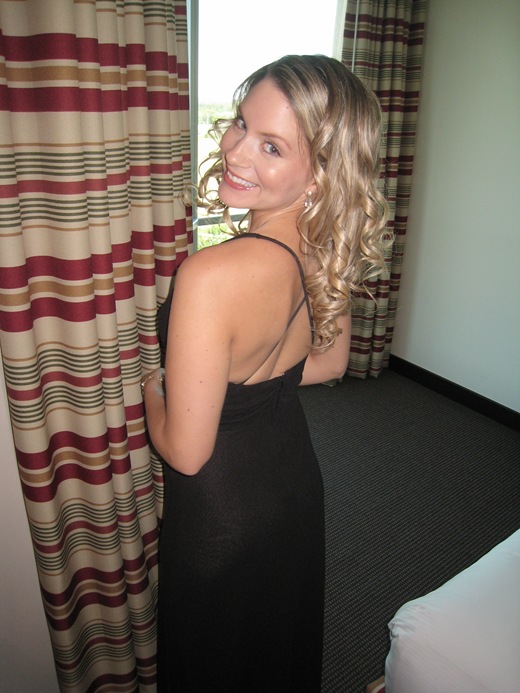 Eric looked hot as usual. ;)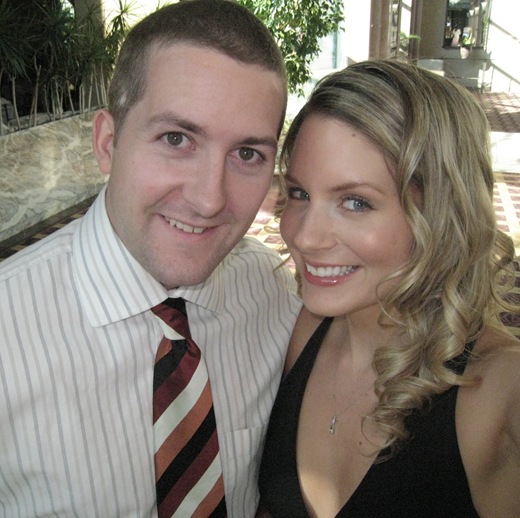 Around 3pm, it was time to pick up my Grammy + her partner and head down to the ceremony!
My Grammy just GLOWS doesn't she???? She doesn't look it, but she is in her mid-80's!!!!!! Doesn't she look amazing? I can only hope and dream I have skin as nice as hers when I am her age! Sunscreen, sunscreen, sunscreen!
I love my Grammy so much. :)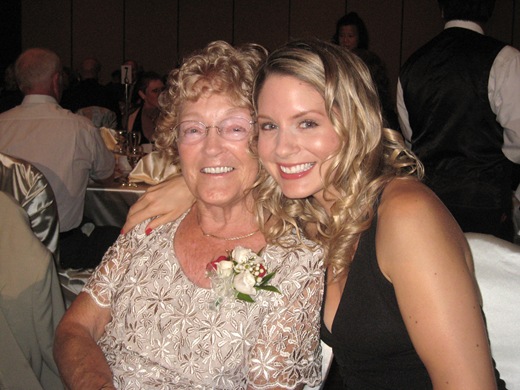 The wedding was big- 248 guests! It made our <110 wedding seem tiny!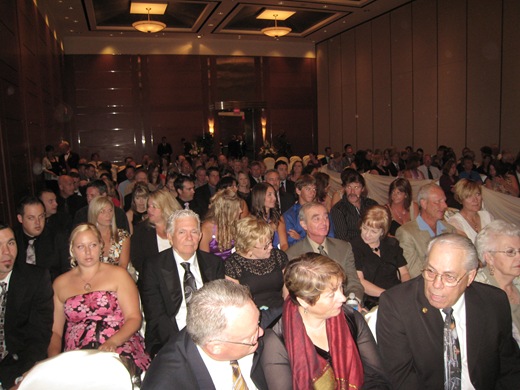 My brother is a firefighter and he wore his firefighter suit + white gloves. He looked so handsome.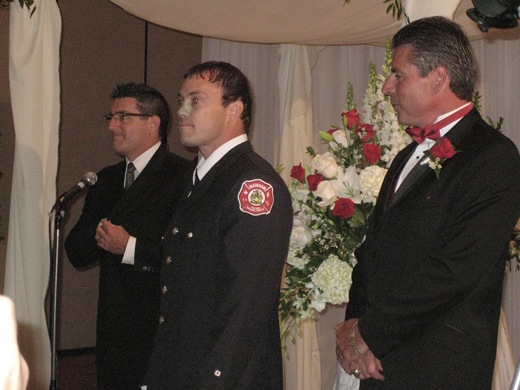 Beautiful flowers too!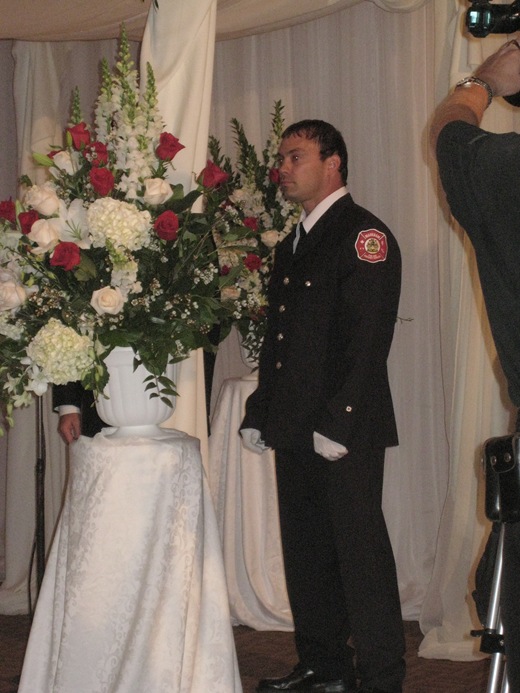 The beautiful bride Nicole and her dad and stepdad walked her down the aisle.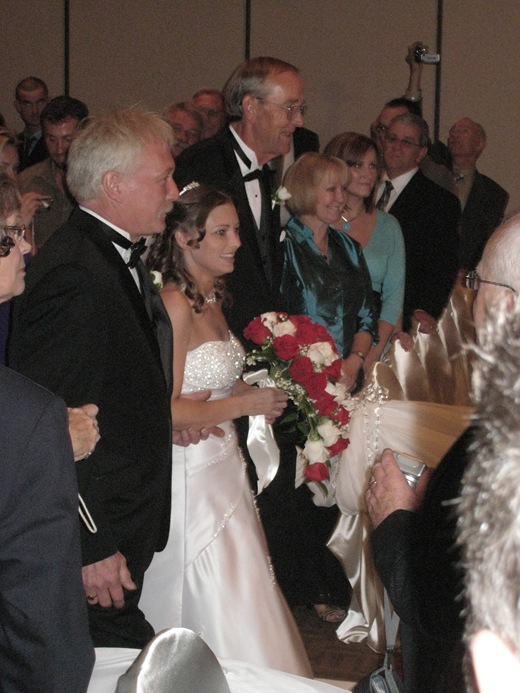 They poured sand into a jar as a symbol of their love…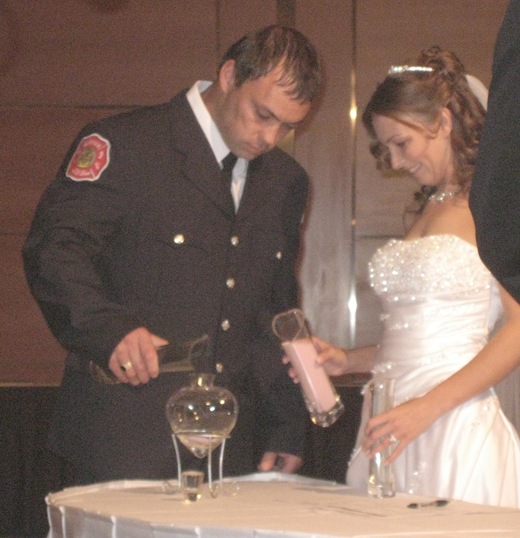 It was a very nice ceremony! I teared up of course (but had no tissue- eek!).
After the ceremony Eric and I went to the hotel room to grab a beer and then headed down for pictures.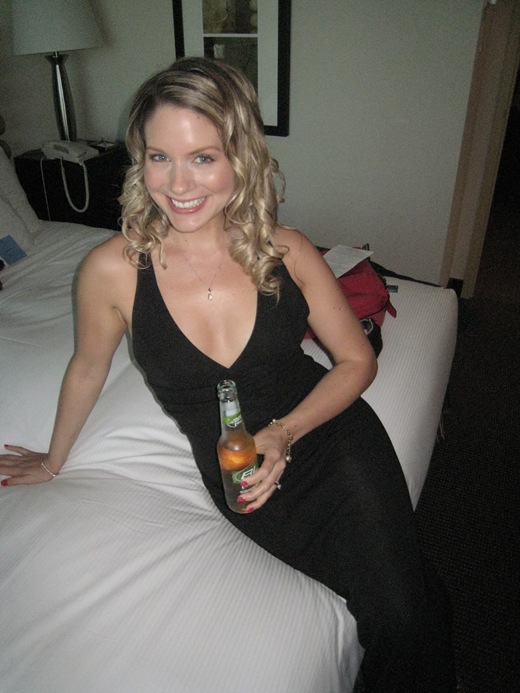 I still can't believe how good Bud Light Lime tastes! Officially obsessed…Any other fans out there?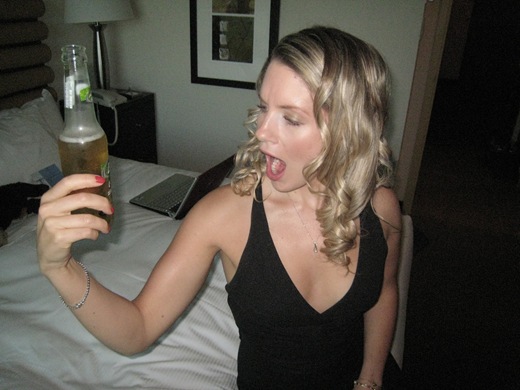 The beautiful wedding party…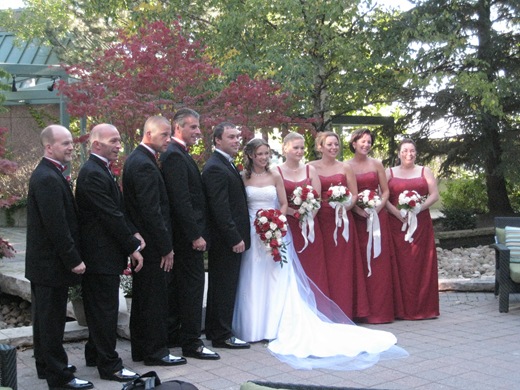 My bro and I…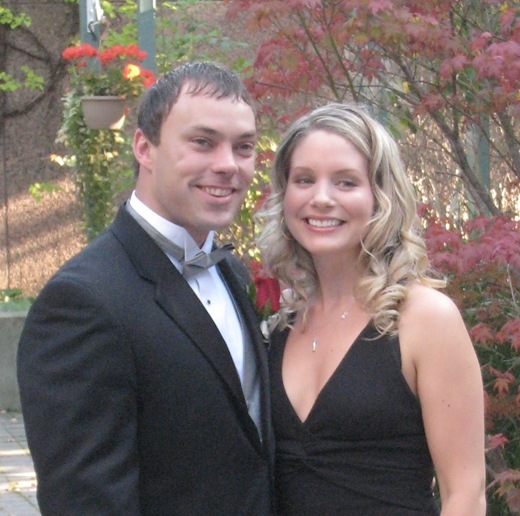 Then it was cocktail time. We each had a Coors Light.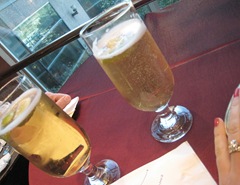 And then it was time for dinner and dancing! Yawhoo!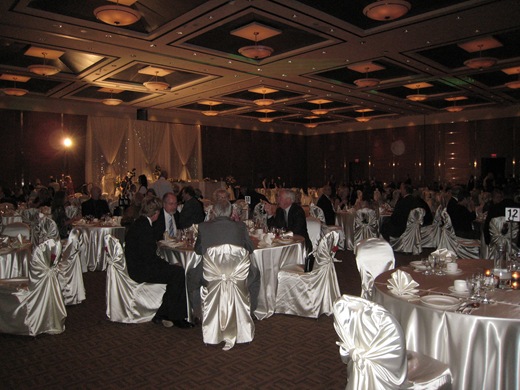 Their cake was crazy!!!!!!!!!
Dinner was a cream based soup (which I skipped), salad, and they served me a 'vegan' pasta (that had cheese on it, lol) so I just picked around the cheese. Eric had chicken + roasted potatoes + veggies.
After dinner, we danced the night away! Everyone danced at this wedding- I just love a good party-hard crowd!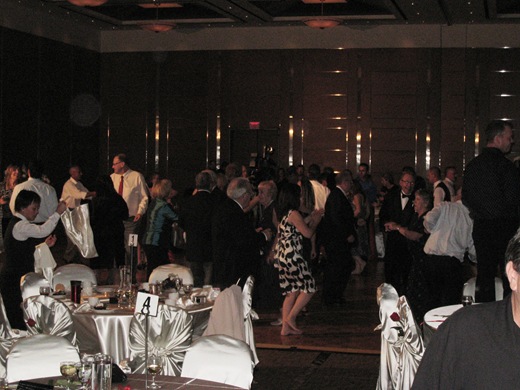 Kerrie, myself, and a bridesmaid cutting up a rug!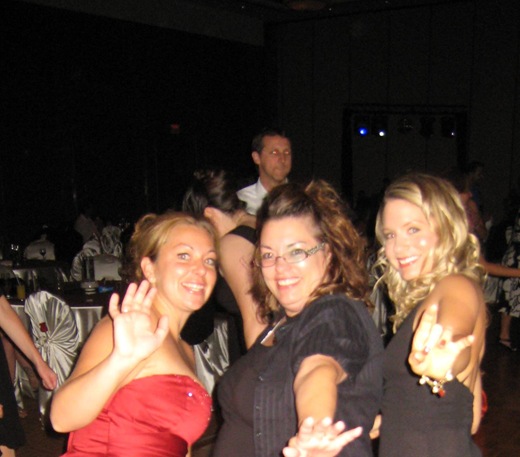 Let's just say I was a VERY bad influence on my brother in law Steve!!!! LOL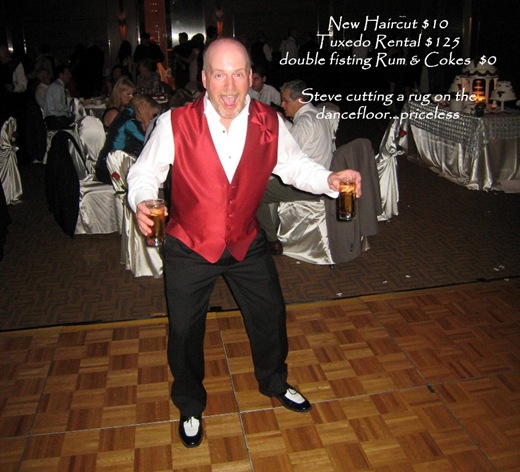 I had everyone doing vodka shots…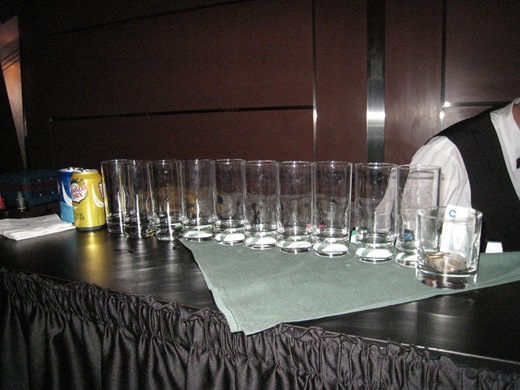 I'm always up to no good, aren't I? *devil grin*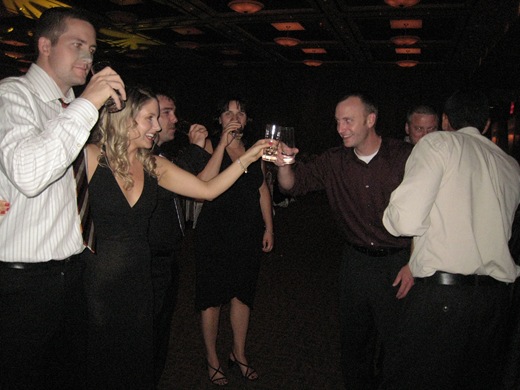 Eric and the firefighters!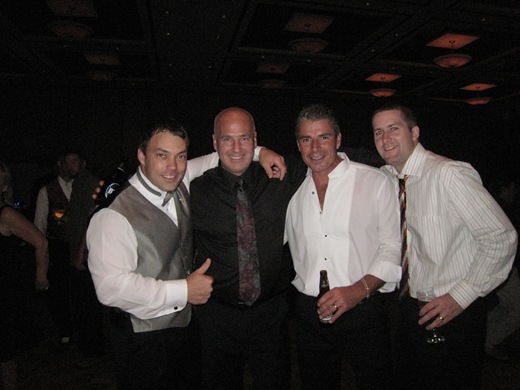 Someone get this girl to bed ASAP!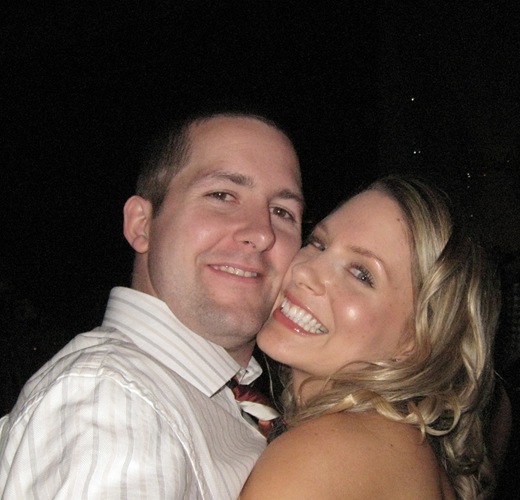 Eric and I danced from about 9pm until 1:30am. We both love dancing.
After the reception was over, we hosted an after party in our hotel room until about 4-4:30am!!! I kept telling everyone that I was getting up at 8am to run.
That SOOO didn't happen! ;)
We woke up starving for breakfast this morning, and met everyone downstairs. I feasted on whole wheat toast, fruit, water, and two cups of green tea:
My plate: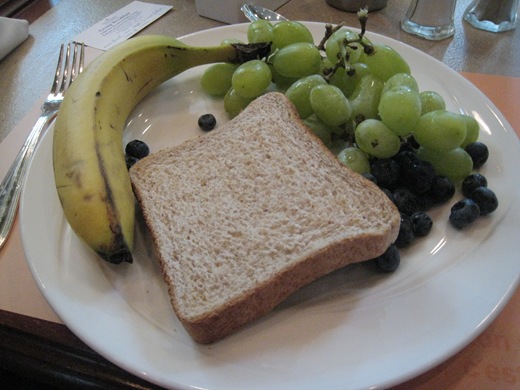 Vs. Eric's plate: LOL (then he made me go up for him and get him MORE French toast!)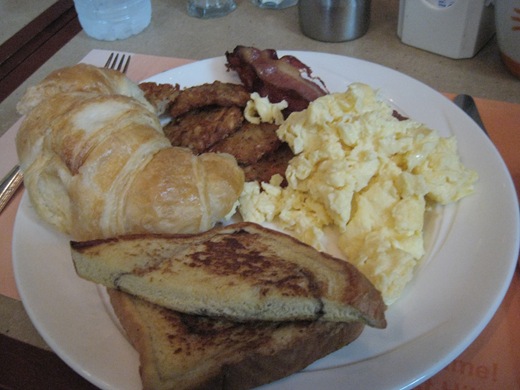 I was so happy that the Hilton carried TAZO green tea!!!!!! Usually hotel teas are WEAK if you know what I mean.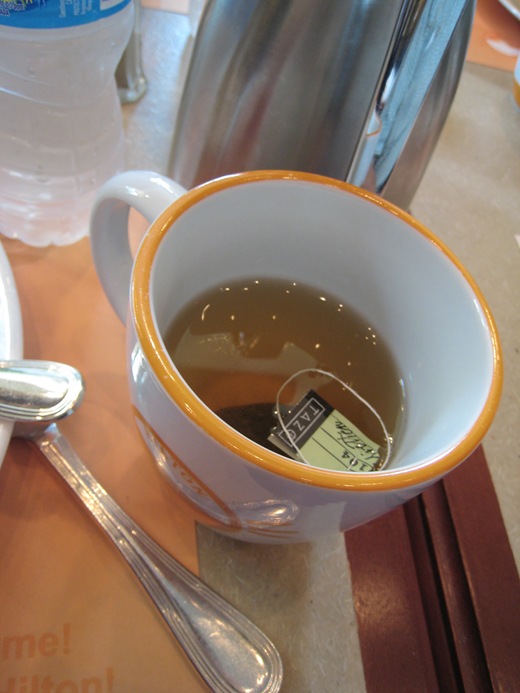 I had about 2 bottles of water and 2 cups of green tea. Then an apple on the drive home and more water. I think I am finally replenished!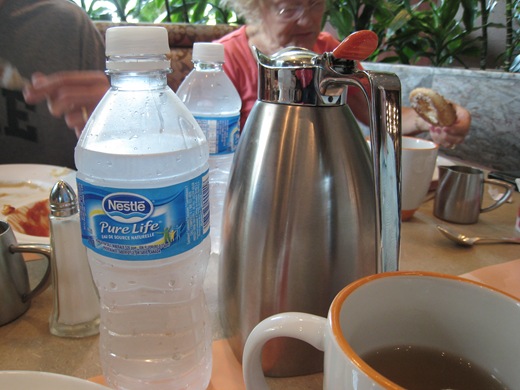 Surprisingly after only 4 hours of sleep, I am not doing TOO badly. Eric is currently passed out on the floor and Sketchie is sleeping on him (would you expect anything less??).
Our house is a disaster so I am going to try to muster up the strength to unpack, clean, and make a super cleansing dandelion green monster in a bit.
Enjoy your Sunday! :)
Coming up MONDAY:
I will be telling you what new pets Eric and I brought home today. :)
A HUGE Barney Butter giveaway (6 jars!!!!)