A little part of me dies inside :(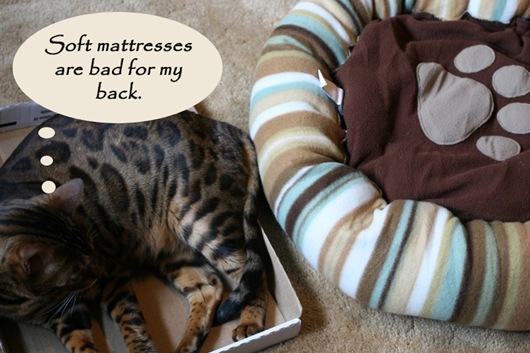 I've even gone as far as 'planting' his bed in his favourite sleeping spots!!!
Sadly, I think that only pushes him further and further away.
Then when Eric and I got home today from our excursion, I snuck up to the window really quiet to see if I could catch him sleeping on it.
Nope. He was lying a couple feet away from it.
*sigh
Maybe I can use it as a chair cushion, lol.