I have to get this off my chest :D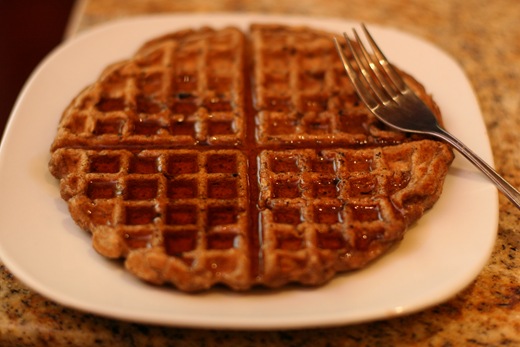 This was amazing!!!!!!!
Recipe coming soon!
When To Push and When To Pull Back
Today on Twitter, I made a plea for help. I was not feeling motivated for my run at all. I felt tired and had a lot of tax stuff left to do and I was in a good swing of things.
My friends on Twitter came to the rescue as always with these awesome replies:

How is that for motivation? :D
So I laced up my shoes, put on my gear, and headed out the door with an optimistic outlook.
However, the run was another story.
I felt tired and my legs felt like lead. It was also very hot out. My head and body just weren't in the game today!
And that got me thinking.
I started to wonder if sometimes not wanting to workout is actually our body trying to tell us something. I think we often associate wanting to skip a workout with laziness, boredom, and/or lack of discipline, but sometimes it may be none of those things! Sometimes there is a valid reason to skip the workout.
I think my body was trying to tell me that it needed another day of rest. I think the long runs I am doing now require more down time. It makes sense because when my long runs used to be 5 or 6 miles, I needed 1-2 days, so why would I expect my body to bounce back with oodles of energy after 10 miles (full of hills to boot)?
So how do we know how to trust our bodies? How do we know when to push and when to pull back?
On Wednesday, I 'pushed' because I didn't want to do 10 miles but I knew it was just laziness on my part seeing as I hadn't been for a run in several days. Once I got out there I felt great.
Today felt different.
Instead of pushing, I decided to pull back. I reduced my speed and I ran a couple miles and change instead of my planned 6 miles.
The run:
Distance: 2.91 miles
Duration: 29:29
Pace: 10:09 min/mile
Avg HR: 149 bpm
Max HR: 169 bpm
Today I pulled back and listened to my body. The next time I am feeling like I really want to skip a workout (especially after an intense workout) I am going to consider the possibility that maybe my body is trying to tell me some useful information and it isn't just a motivation problem.
Today's question:
How do you know when to push and when to pull back? Do you find it is hard to tell the difference?

Do you want a chance to win a big bag of chia seeds? Well, next week we have two exciting chia seed giveaways coming up on OSG! Stay tuned :)