Happy September 1st! :)
Reflecting back on the month of August, I had a lot of fun events going on in my life.
Weddings, birthdays, bachelorette parties, family get togethers, anniversaries, etc! Through all of the fun, I also started to throw frequent parties in my mouth. As a result, my pants have been feeling a bit tight lately!
So as we begin a new month and a new season, I decided to rein things in a little and have my pants fitting a bit better. My goal is to stick to a very healthy 3 meals and 2-3 snacks per day and eliminate the extra mindless snacking that has been going on for some time.
Each day I will do one long recap of the day's eats. I think it will be more helpful if I put everything into one post so you can see it at a glance.
Let's begin! :)
~~~~~
What I Ate: Day 1
Breakfast: 8am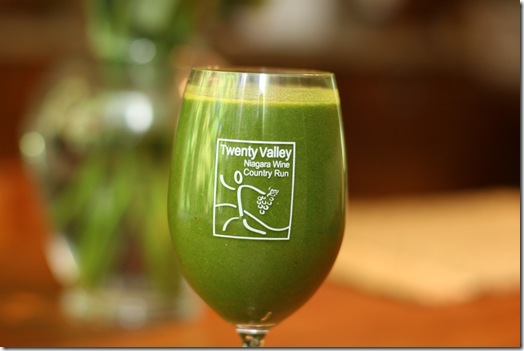 Green Monster (kale, hemp milk, coconut oil, prickly pear, chia, ice)
Snack: 10:30am
1 cup of Nature's Path Flax Plus cereal, 1/2 serving of Glo-nola, and 1/2 cup of hemp milk: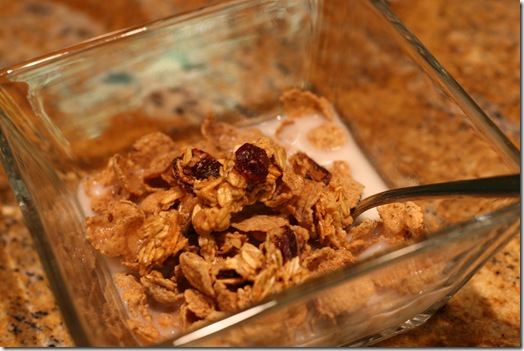 I was super busy doing computer work and I didn't break until 1:45pm for lunch. I was starving! I could have stopped around 12:30, but I had a great momentum going and wanted to finish what I was working on. I replied to about 100 emails that were starred in my inbox for the past 6 weeks!
I immediately had a Clementine before I prepped lunch to tame the tummy.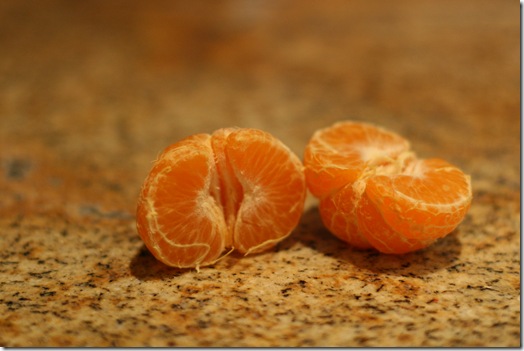 My second tea of the day: Fennel and Chai Green Tea.
I hated Fennel at first because it tastes a bit like black licorice, but now I am used to the taste. Fennel is supposed to help curb hunger too. Last night I had some when I was looking for late night snacks, and it helped tie me over until bedtime. It doesn't make a huge difference but it helps a bit.
Lunch: 1:45pm
For lunch I had a can of this no salt added Black Bean organic soup by Health Valley:
I have been eating this soup for about a year now and I am still shocked every time I taste it. It is crazy how ingrained we are to having heavily salted soups. If you want to give yourself a salt wake up call, try this soup- but be warned! I added some paprika for more flavour because it certainly lacks it.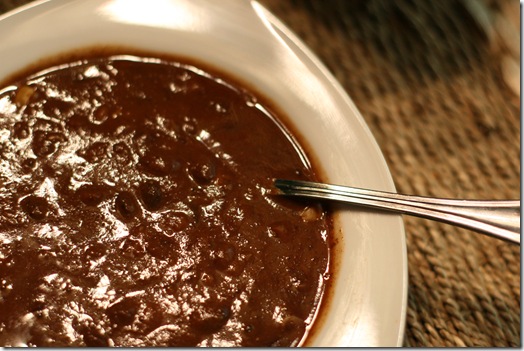 I dipped a high protein/high fibre pita in it and it was divine!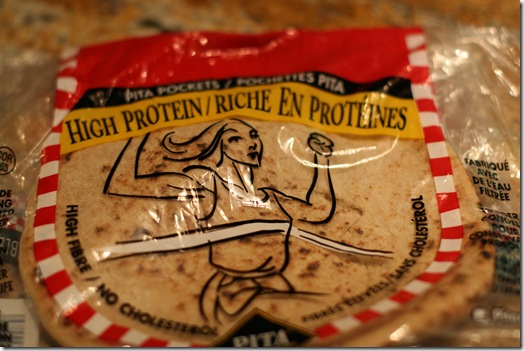 This lunch was gobbled up very fast. I t wasn't enough to satisfy my hunger though!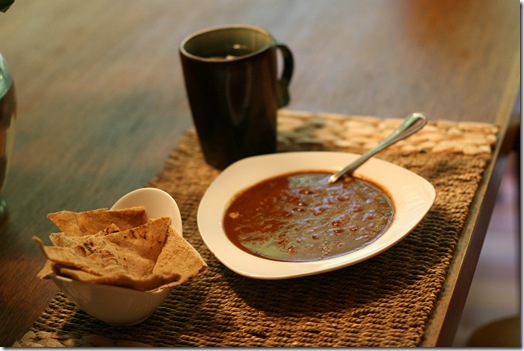 I also had 4 Dar-vida crackers and some cantaloupe that was on its' last legs.
It was sooo juicy!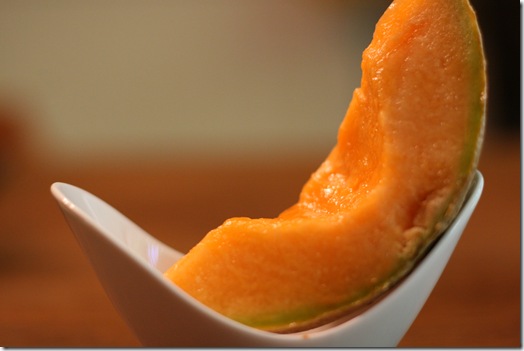 I could have eaten more food, but thankfully after my tea my hunger signal finally traveled to my brain. It seriously does take me 20 minutes to tell that I am full- hate that!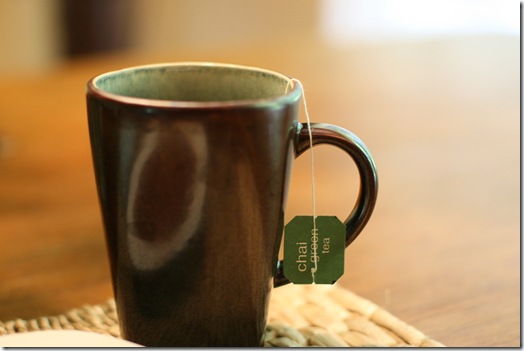 Afternoon Snack: 4-5pm
Broken into two parts…
Pre-workout: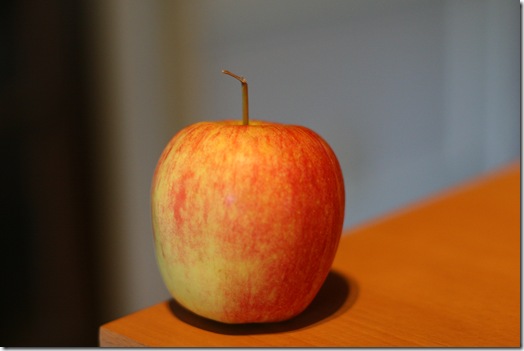 The workout:
Treadmill hill interval workout (alternated 5 mins @ 4.2, 5 mins @ 4.0) all at incline 15%
Duration: 40 mins
Post-workout:
Clementine and 4 Dar-vidas.
and some Mary's crackers right before I made dinner because I was fading fast…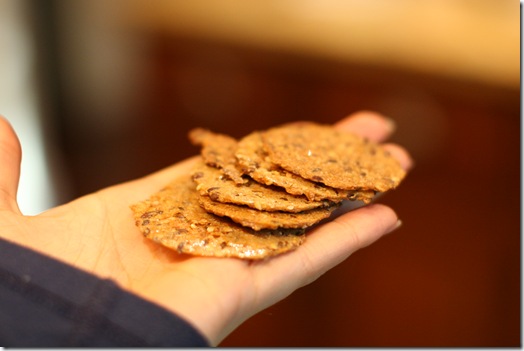 Dinner: 7pm
Tonight for dinner I tried to recreate the amazing bowl I had at Fresh the other day!
I came pretty darn close too! :) It was delicious!! The only thing I didn't have was the tofu. I used Chickpeas for my protein instead.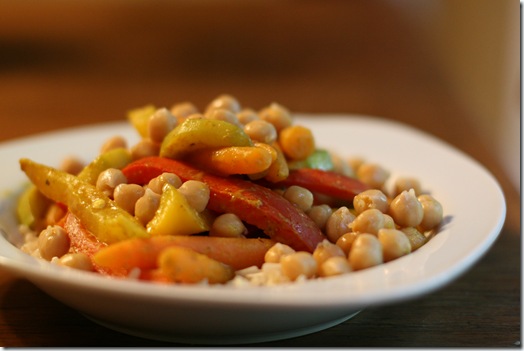 Vegan Chickpea Coconut Curry
Stir-fry the following:
2 cups baby carrots
2 peppers
1 zucchini
3 T plain soy yogurt
1-2 t curry powder (to taste)
1 heaping T of coconut oil
Heat chickpeas and brown rice and serve the stir-fry over top.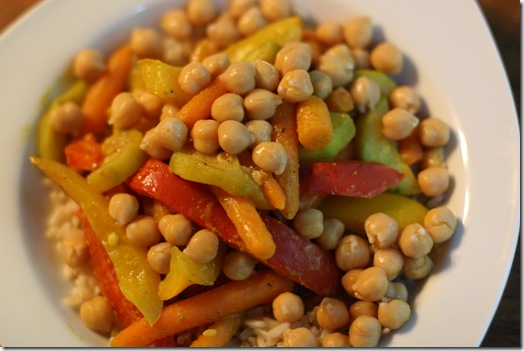 This was AWESOME! Yummy in my tummy!
My serving had about 2 cups veggies, 1 cup chickpeas, 1/2 cup brown rice.
With rose water ;)
Of course I went back for seconds of the veggies (x2!)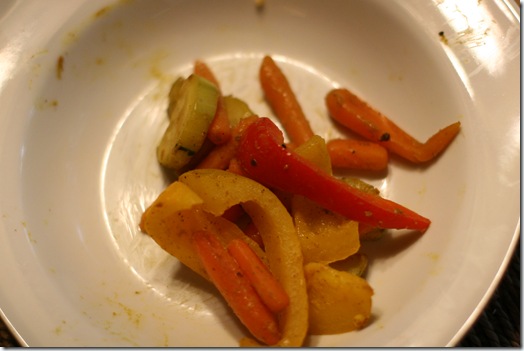 Oh this was so lovely. Definitely a keeper.
Dessert was some left over Glo-nola (about 1/4 cup) (I'm officially obsessed!):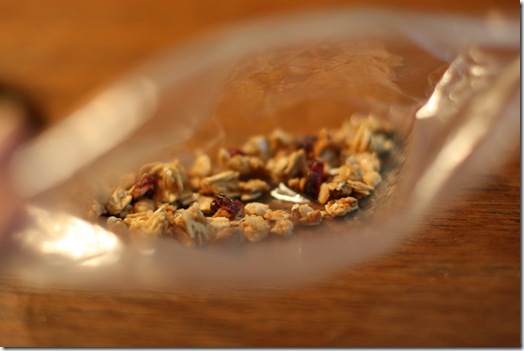 PM Snack
I had this orange for a snack and about 1/3 cup Glo-nola.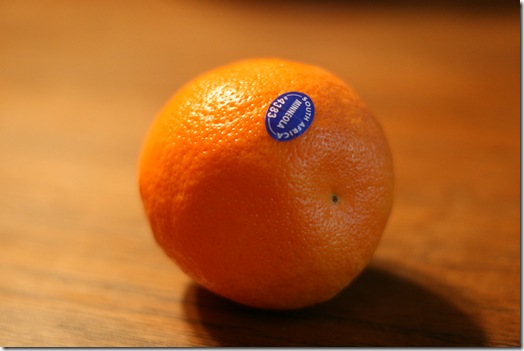 So there you have it! My first day of official food blogging. :)
~~~~~
Just a word about the FRESH meet-up! My email was down on the weekend so please email me at [email protected] if you would like to be apart of the Fresh blog meet-up!
Have a great night!