Despite what they said, we made it!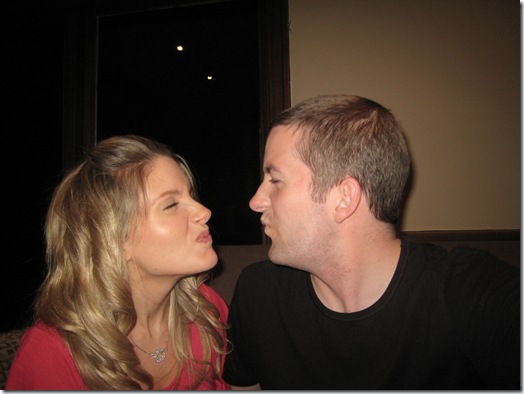 [Only joking of course]
A year just flew by. Eric goes, 'Really? It felt SLOW.' What a jokester, eh? ;) [That was my 'I'm not pleased face']
Marriage is knowing that you can be as weird as you want with someone and they cant really do much about it or judge you for it. After all, they married you, right?
We've had a fun and productive anniversary.
The Wedding Registry
Off we were to Toronto again today!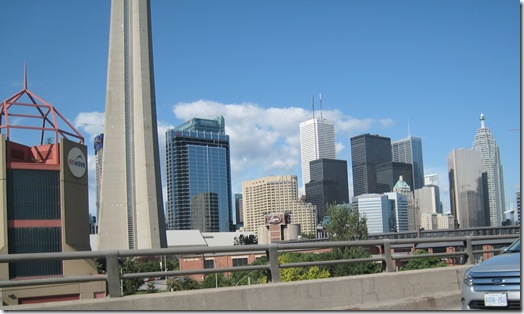 Much like on our wedding day, the weather was absolutely phenomenal.
I love visiting Toronto.
I love living in the country, but I do like having the convenience of being so close to shopping, sights, and entertainment.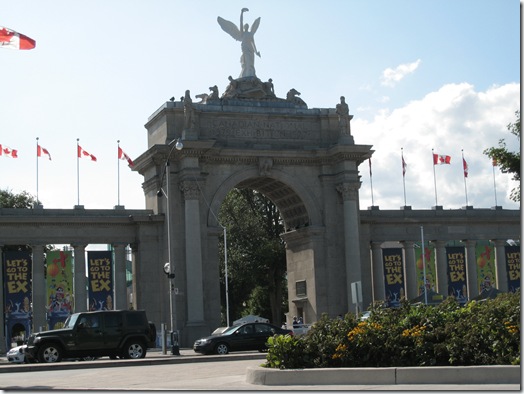 There are so many great opportunities for photography.
Off to William Ashley's we went!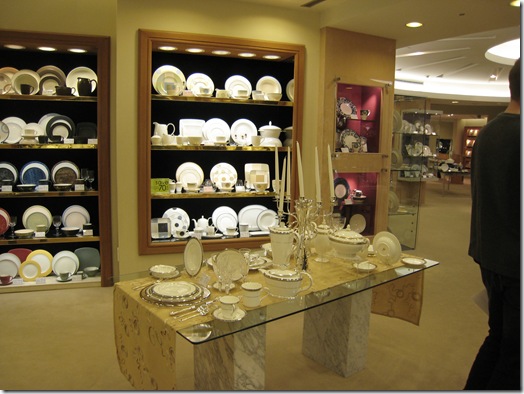 We were registered here for our wedding and we hadn't been back since we created the registry last May 2008! Luckily, they still had us (and purchased gifts!) on file.
Look at all the green monster makers they had!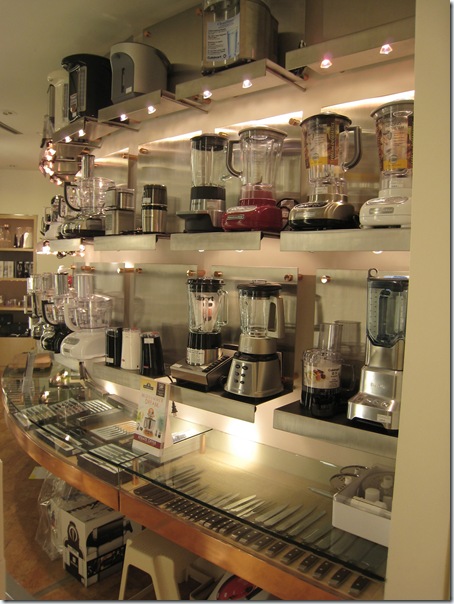 The goal today was to regroup, assess the money we had to work with, and then SPEND EVERY CENT.
I was like a kid in a candy store. ;)
We finished off our china place settings and silverware.
I joked with Eric that these were perfect: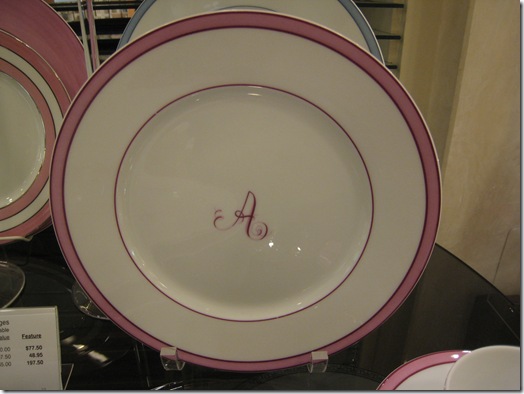 We're just in love with the design we selected. We wanted to go with a very simple china pattern so it hopefully won't date itself as quickly as some of the others.
Our china: Classic silver rimmed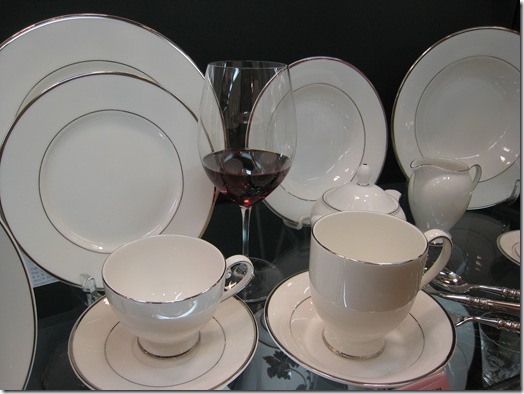 I also love the unique look of the cutlery- slender, modern, and sleek looking. We figured since we went with such a timeless china pattern, we could get away with a bolder silverware.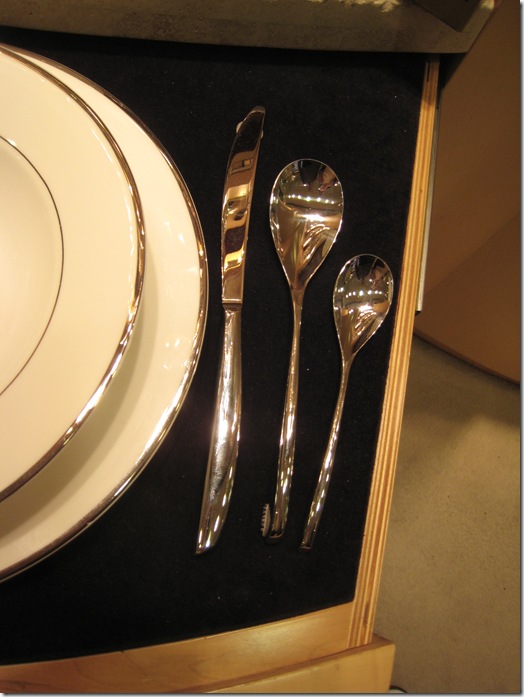 How cool is this silverware?! And is it this normal that it excites us so much? I guess that's what living off mis-matched hand me downs will do to a couple.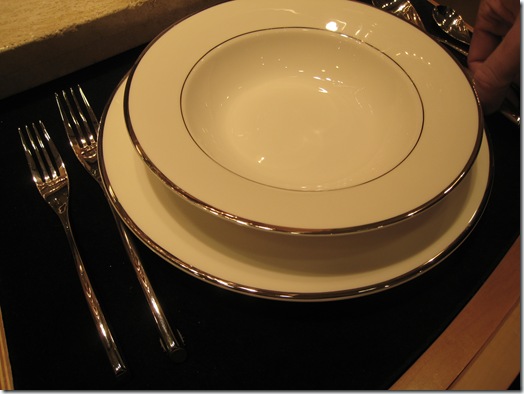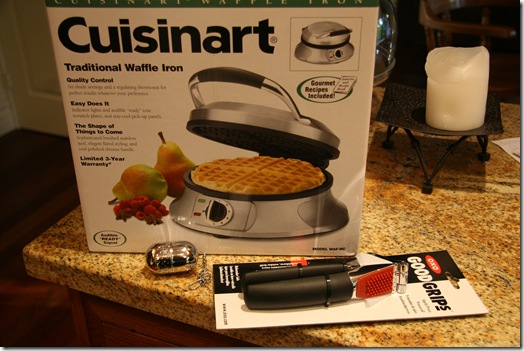 The Wedding Cake
We also took out the top layer of our wedding cake from the freezer (yes, it was transported through our move too!).
Let's just say the cake wasn't any better than when we had it on our wedding night.
The wedding cake was a huge DUD on our wedding day. Dry, dry, dry.
But like my mom says, 'Ange, if that was the only thing that went wrong on your wedding day, consider yourself lucky!'
I whole heartedly agree. :D
Eric took a tester bite and said it was the worst cake he's ever tasted so we tossed it out. I certainly was not surprised. And 1 year in the freezer didn't do it any good. Even the rose didn't save it!
Onward and upward!
I love roses.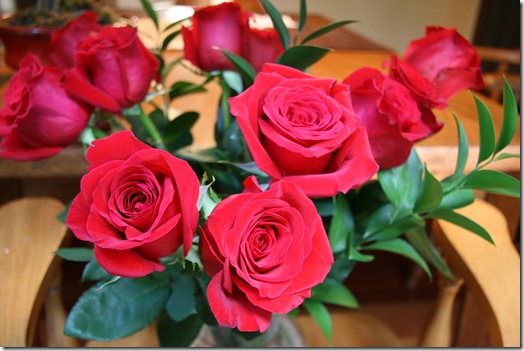 We have them in the house maybe twice a year and I savour every minute with them!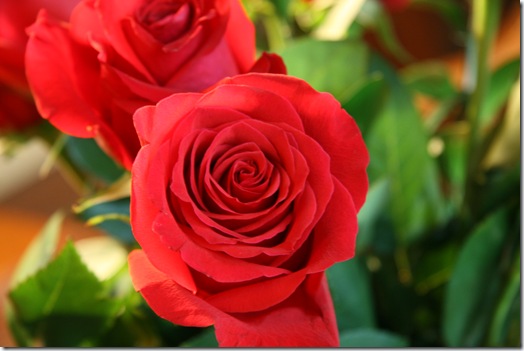 The gifts
Eric and I always give silly cards (but then write mushy stuff on the back). This was the card I got him. It was perfect! You know when you read a card and you say, 'That is so us!!' ?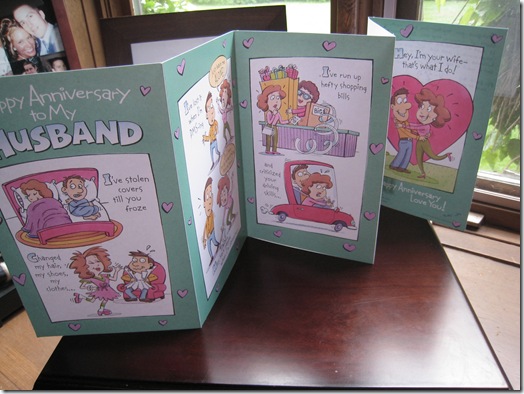 Finally, I can unveil the gift I have been working on for the past while!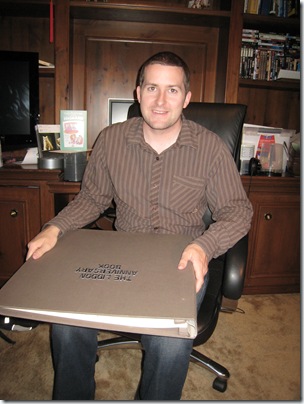 I made an anniversary capsule!
I thought it was fitting for the paper tradition. ;)
I had so much fun putting this together!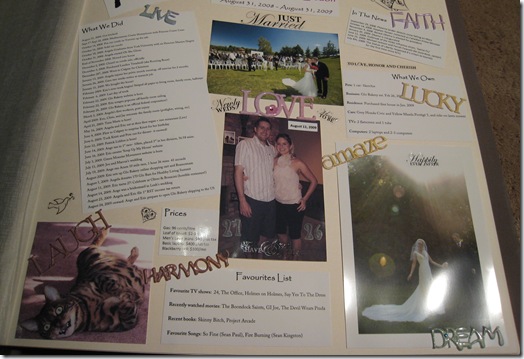 The idea is, each year we will complete 1 page for our anniversary. I think it will be so awesome to look back over time and see how we/times changed.
Things I included:
Prices (gas, loaf of bread, etc)
What we did that whole year (this took the longest because I had to find exact dates!)
Current picture of us
What we own
Our favourite things (songs, TV shows, movies, etc)
In the news (thanks for your help!)
The year, our age, and what the tradition was (this year was paper)
Weather report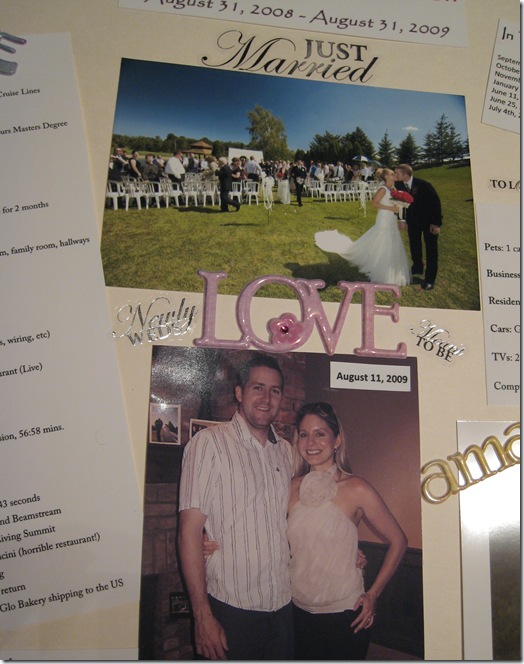 I also got him a security camera that he has been wanting for ages, but I knew he wouldn't ever buy it for himself. It hasn't arrived yet, but hopefully in the next day or two.
Then, it was time for my gifts!
For the paper theme, he blew up a bunch of our wedding pictures. They looked great! We need to get some frames and put them up.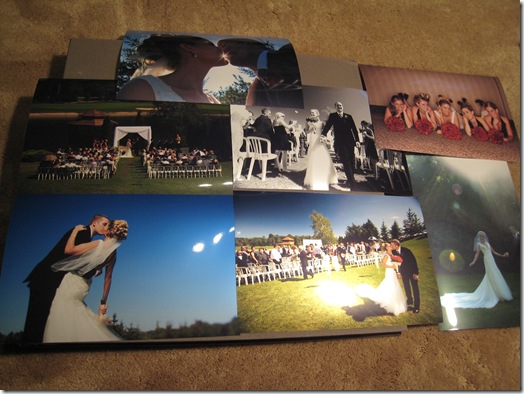 And then I almost had a heart attack when I opened my next gift. For the longest time I have wanted a macro lens for the SLR camera. Macro lens are great for close-ups and are used a lot for food photography!
Well…behold…my new lens…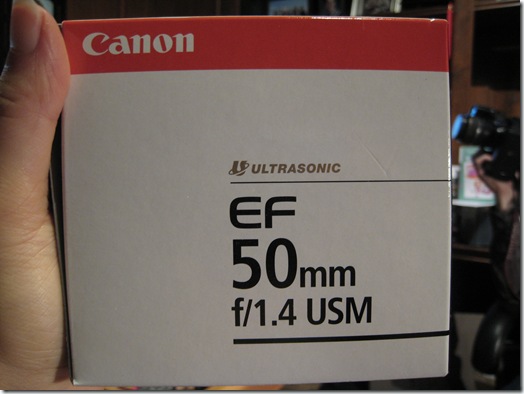 We're off to watch some TV. Just an old married couple now, ya know?