Fresh restaurant was everything I hoped it would be and more!! We ended up going to the Crawford location for 'lupper' around 4:30pm. :)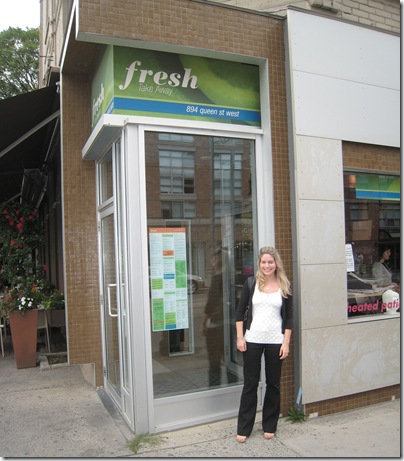 The inside was just as I pictured it would be: Casual, green, and minimalist.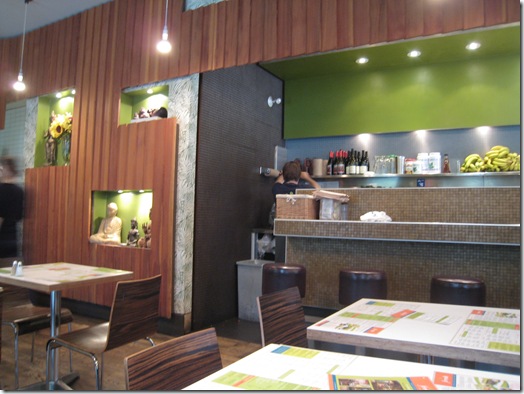 Unfortunately, it was freezing and really windy so we didn't sit out on the patio. Next time!! These brave souls almost blew away!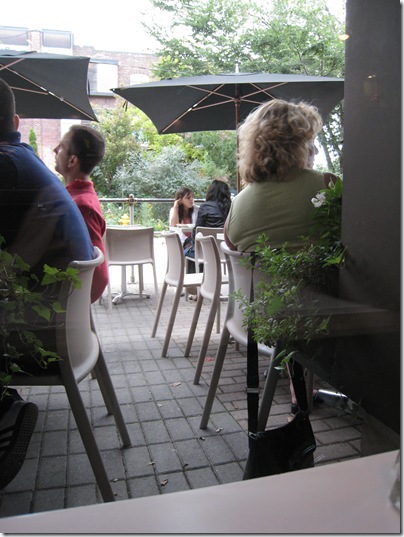 We sat down to the menu and suddenly every suggestion that I read on the blog yesterday left my mind. I drew a blank! I guess it was the excitement of it all. ;)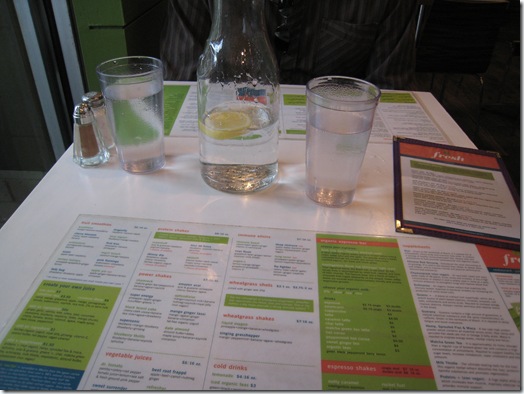 I studied the menu (front and back!) and Eric spoke but I didn't hear any words. I was so serious about my menu pick! He was a good sport though.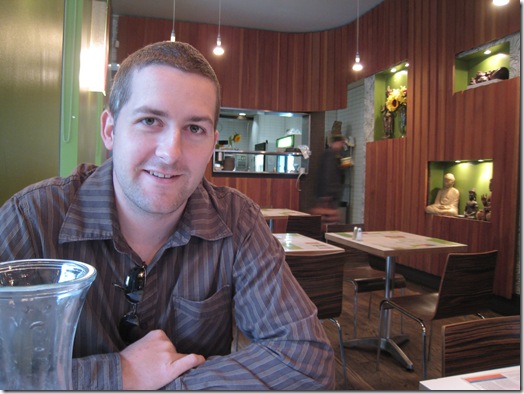 I was going to create my own juice, but I figured, hey I do that every day, why not leave it to the pros today.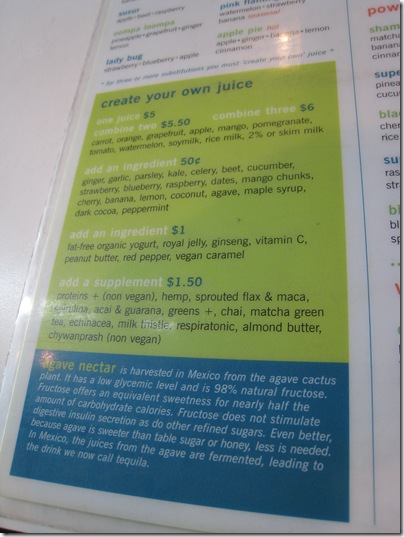 So I decided on something I have never had before- a hot immune elixir!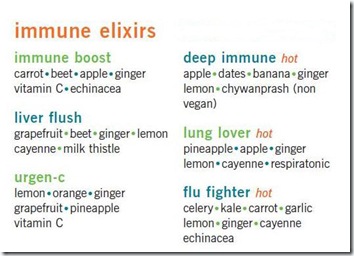 I decided on the hot 'Flu Fighter' since I was quite cold and had a chill. It was very hot and paired excellently with my dish. I seriously think this new hot drink idea is going to be my go-to GM in the winter time! I will have to try this as a smoothie and not a juice since I don't have a juicer.
It looks like Eric is drinking it! But he's sipping his mango juice. ;)
Oh. Dear. Me. was this ever tasty!!! Celery, kale, carrot, ginger, lemon, cayenne, Echinacea. WOW. I am seriously going to start making these asap! I got mine without garlic though since my tummy has a hard time digesting it.
Eric got fresh mango juice: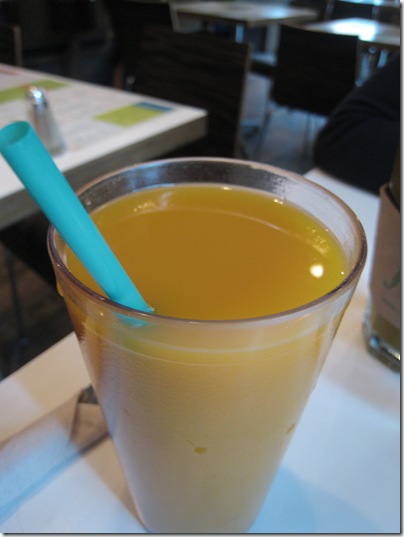 It was delicious too!
Then came the mains. I recalled everyone saying Fresh's bowls are really good, so I decided to get one of those. I am so glad that I got the 'baby' size because it was tons of food and the perfect size.
I opted for the 'Energy' bowl :D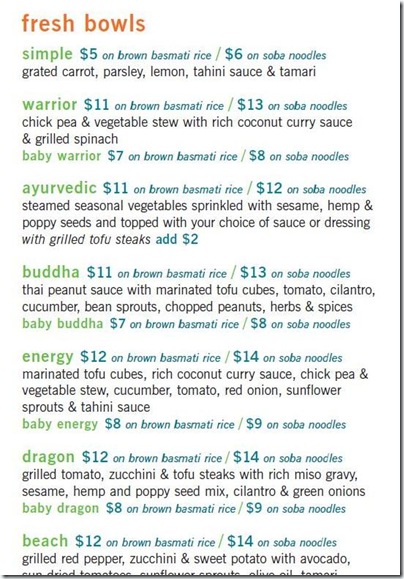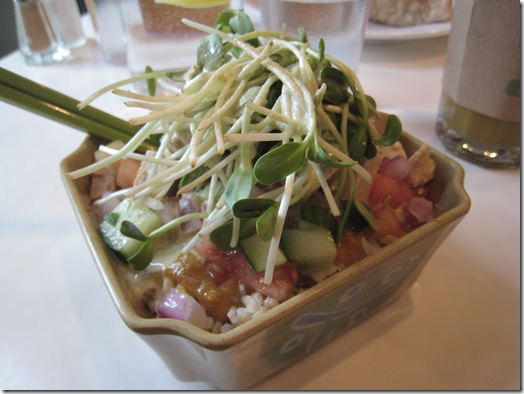 Ingredients: Marinated tofu cubes, coconut curry sauce (divine!!!!), chick pea & veggie stew, cukes, tomato, red onion, sunflower sprouts, and tahini sauce.
It was sooooooo mouth-watering delicious!! The coconut curry sauce was maybe the best sauce I've ever had. It wasn't overpowering in any way (something that curry can often be for me).
Here I was pretty much in seventh heaven bliss.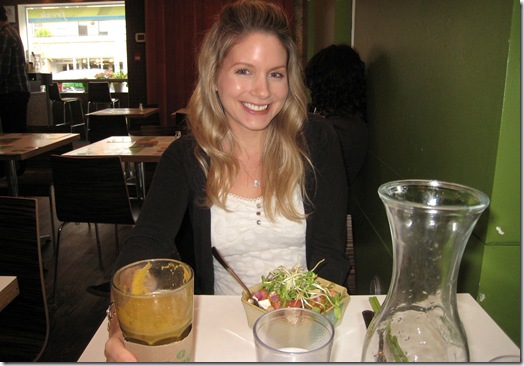 A peek inside my dish: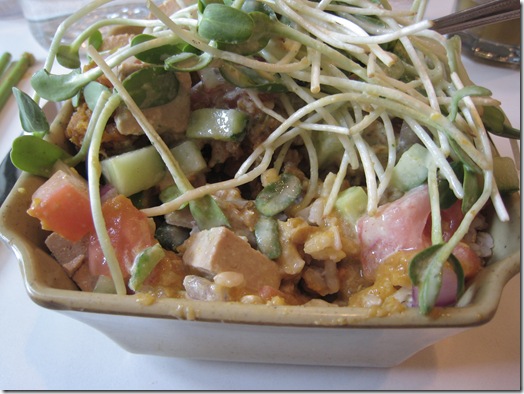 There was a thick layer of curry coconut rice on the bottom. The tofu was also outstanding.
Eric went for the Grilled Vegetable and Pesto Burrito: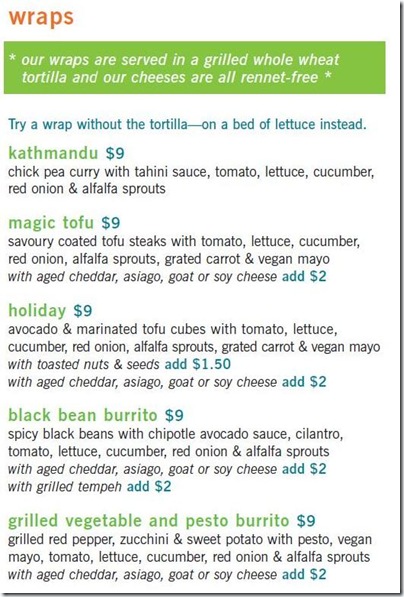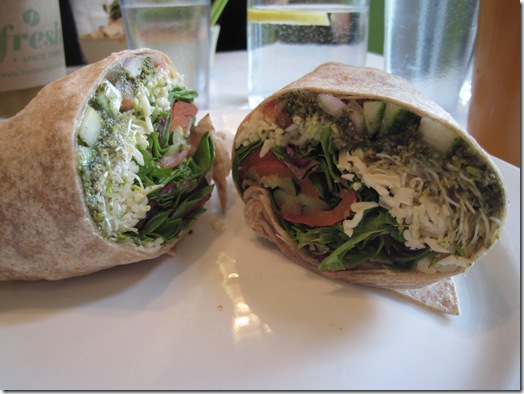 Have you ever seen a wrap look as delicious as this? This wrap did not disappoint. Eric and I talked about how many new foods he eats since I came along. lol. It's crazy to think about it because when we started dating in high school he wouldn't even eat any veggies- no joke! Now he is happily eating at vegetarian restaurants.
He absolutely loved his wrap. The pesto was out of this world delicious.
And then I spotted the dessert menu…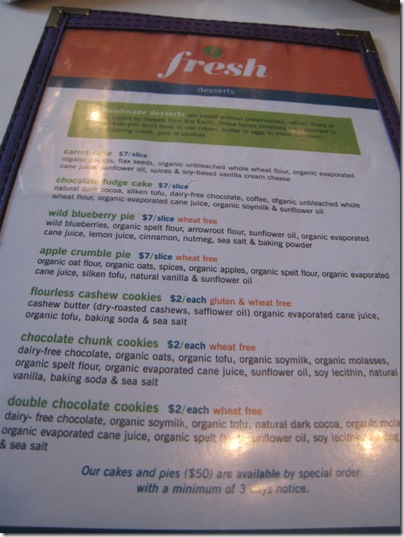 We decided to split the carrot cake and also try a double chocolate cookie.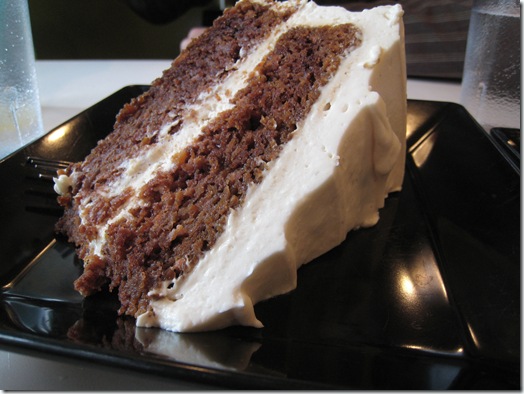 The cake was phenomenal. It was VERY dense though and I suspect very high in oil. It was definitely a splurge!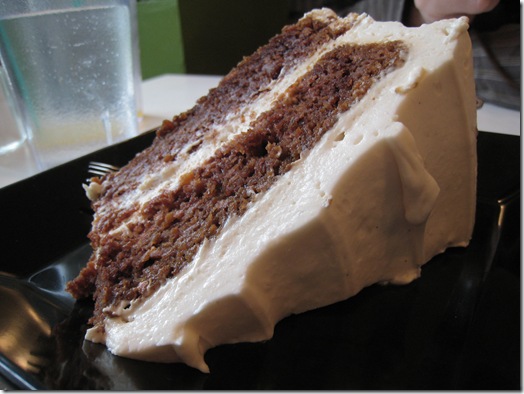 We didn't really care for the cookie though. It was a bit dry. Eric still ate it though! hehe.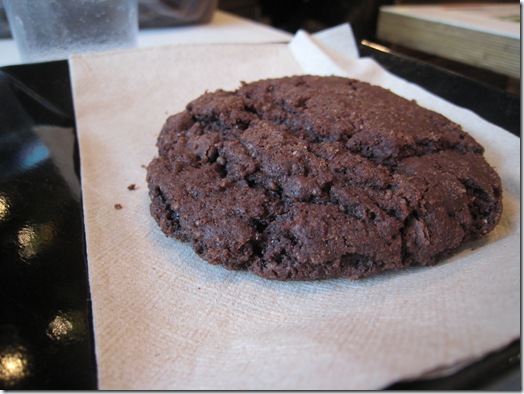 We left most of the icing on the plate because there was just way too much. I think we had about 1/4 of the icing. It was pretty good, but I really preferred the cake itself.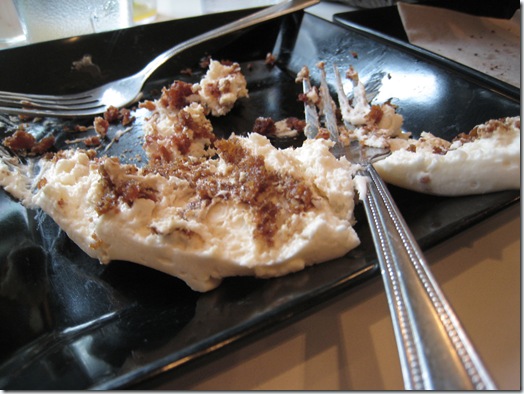 All and all, our experience at Fresh was definitely A+. It felt so good to leave a restaurant and feel GOOD about everything we ate. Everything tasted amazing, the service was fast and pleasant, and it was a great place to people watch.
On the way home, Eric got me this anniversary gift…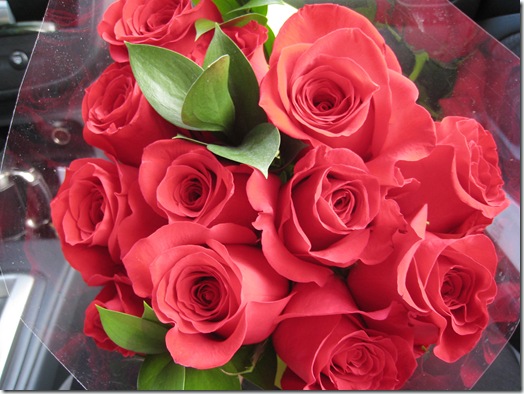 What a fabulous day. :)
Happy girl.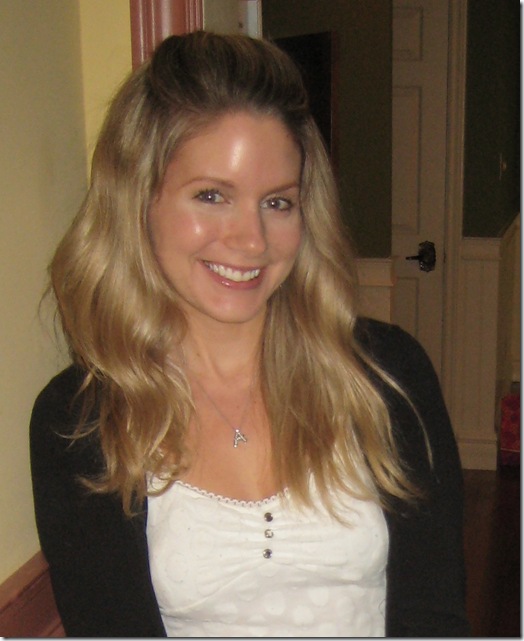 ~~~~~~
Not sure what we are up to tonight, but I should get going! NIGHT! :)