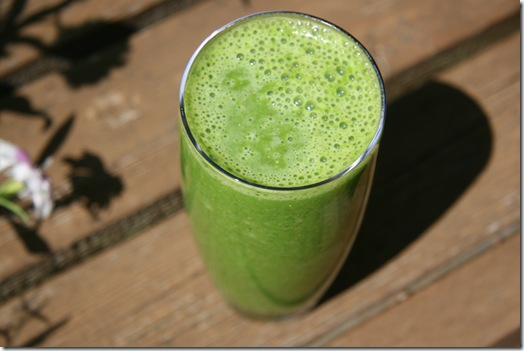 Everything is right in my world once again!!!!!!!!!! Oh, Green Monster how I missed you!
It had been so long (6 days???) since my last GM, I wanted to throw in everything into the blender.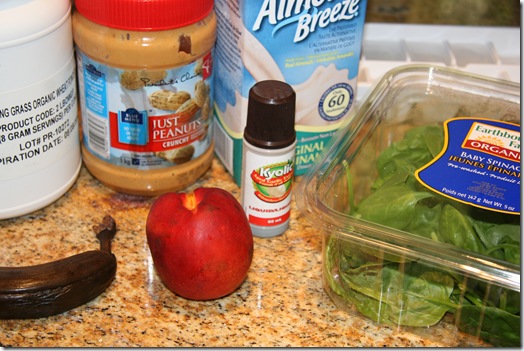 "Everything But The Kitchen Sink Green Monster"
Ingredients:
3 cups spinach, steamed
1 tiny brown banana (extra flavour!)
1 nectarine
squirt Kyolic garlic
1 cup Almond Breeze
Amazing Grass WheatGrass Powder
1 T All natural peanut butter
1 T Chia seeds
3 large ice cubes (a must when steaming spinach)
I almost forgot the chia seeds and threw them into the blender at the last second!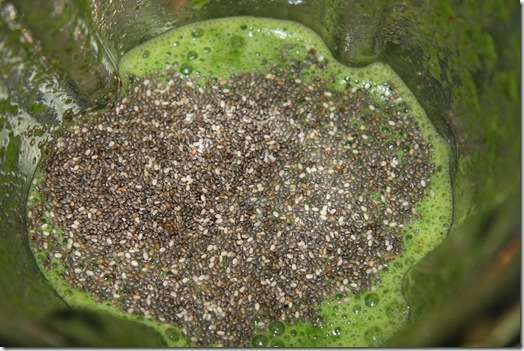 GMM is also updated with new Green Monster recipes for you to enjoy! I am loving all of these new ideas. They really broke me out of my rut.
Do you have a fun GM recipe to share with all of us fanatics? Email your story and recipe, along with a picture, to [email protected] and join in on the fun. :)
I almost tackled the UPS man today when I saw his truck. You may have seen me shouting about it on Twitter this morning. ;)
I also received the Food Processor too. The box on the right is my bulk gluten-free oats that arrived yesterday.
All shiny and brand new :)
Let's hope I don't break these appliances once again! I got a great tip from a couple readers suggesting that I should soak my dates before processing. I broke my food processor by trying to process dates dry (it melted the rotator!). I can't wait to try it out again with a fresh start. I will post my results of course!
~~~~~
I have been busy baking up some orders today.
I'm quite tired after the clean-bake-clean-pack-ship spree today.
Glo-nola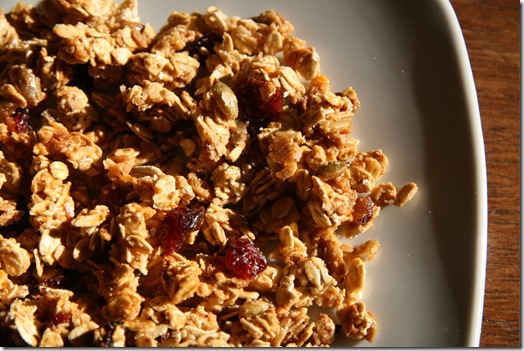 Sweet & Spicy Zucchini Spelt Muffins: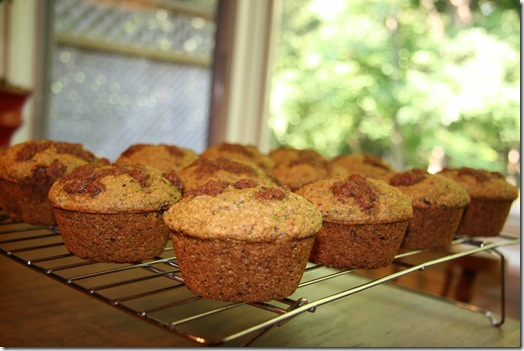 With crunchy cinnamon-streusel topping: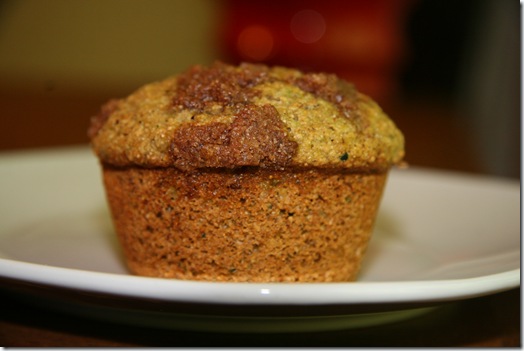 I also made a huge double batch of my 50 cent hummus: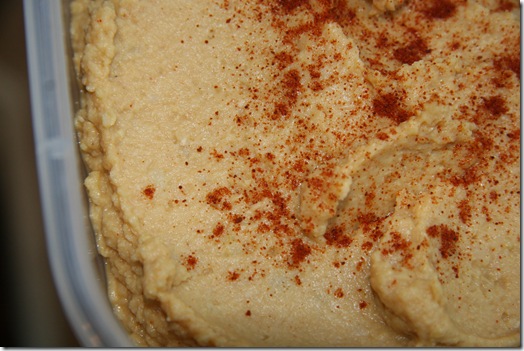 Nothing is more satisfying than eating food that you made from scratch! I can't believe it has been so long since I made my own hummus. Tsk, tsk!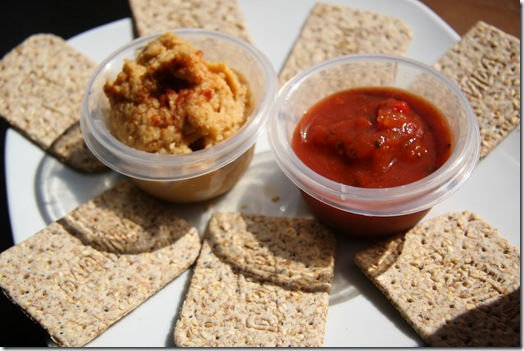 This is Sketchie yesterday.
He was lying on Runner's World while watching me on the treadmill. Ironic? ;)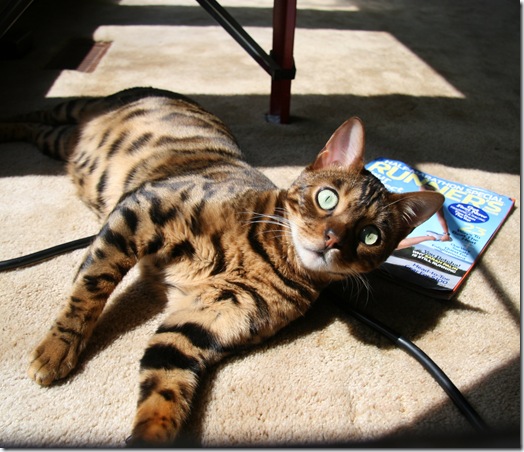 He's such a model, lol.
Coming up on OSG:
I review my first official run/walk experiment. Did walking affect my time?
I review 3 news foods I am officially obsessed with :D
I hope you have a lovely day everyone!!!!
PS- I installed a new comment feature below. You can now reply to any comment in the thread, by hitting the [Reply]. :) So fun!

The richest man is not he who has the most, but he who needs the least.
—Unknown Author