Happy Birthday to my husband, Eric!
(Hey, that's the first time I have gotten to say those words together!)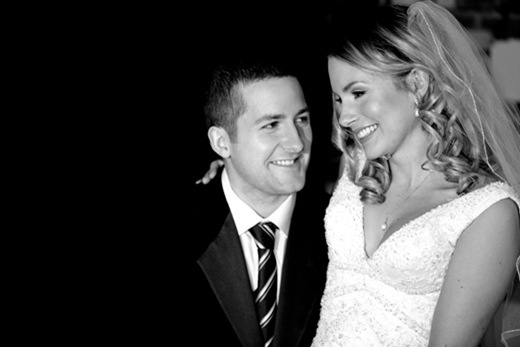 24 Fun Facts about my husband
1.) He has severe aversions to certain textures in foods (e.g., eggplant)
2.) He doesn't sweat. Barely ever. Even during moments of high stress like a job interview.
3) He's not your average Leo. The 'leo' in him only comes out when he is 1) drinking and 2) his ego is hurt, bahaha.
4) He never thought that I would 'go for him' when we first met in highschool. (awww breaks my heart!)
5) He's quite possibly the smartest person I have ever met. His mind is so quick and he can pick up anything almost instantly.
6) We bought the house he grew up in and it was the only house he and his family ever lived in.
7) He has a wild streak. Him and his friends were know as the [insert town name here] Hooligans growing up. Nicky nicky nine doors was one of his favourite past times.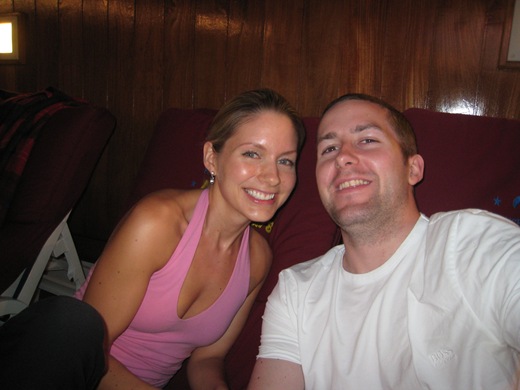 8.) He is an insane CCM (Crazy Cat Man) and since he is a Leo, he has part cat in him so it makes sense.
9) He's a thrill seeker. He's gone sky diving in Australia, bungee jumping, white water rafting, you name it.
10) He can pretty much solve any computer dilemma you may ever come across. He is a programmer, but hates that he is good at it. It's too boring for his personality really.
11) He doesn't have a mean bone in his body & when I'm upset I can see the pain in his eyes.
12) He's 6 foot 2" tall and frequently tells me what the weather is like 'up there'.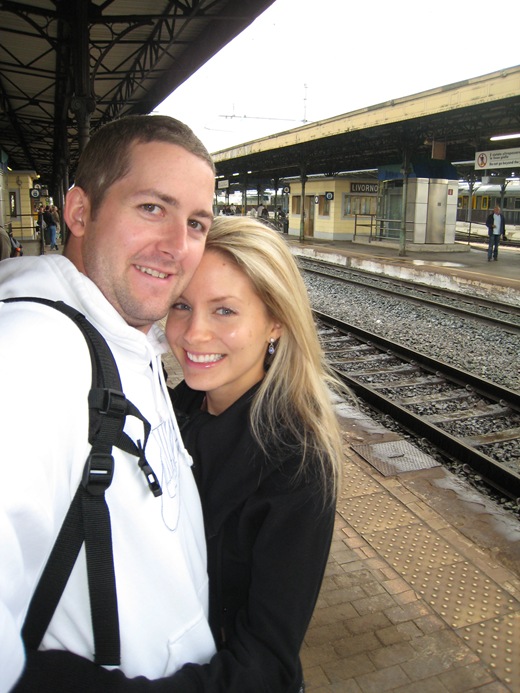 13) Growing up he was known in school for being a PRO devil stick player and master magician (he had the magician kit just like me!)
14) He can juggle.
15) He loves Ireland and has many family members over there. He wants to take me there for our next trip.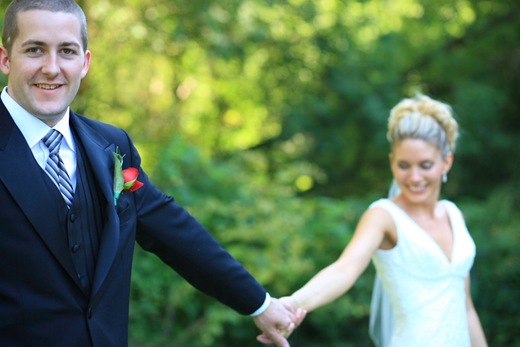 16.) He has the best bum ever. 'Nough said. :D
17) He is a huge movie buff. Name any movie and he's seen it. Twice. He also has a crazy accurate memory for movies.
18) He's a kid at heart and loves to play and joke around.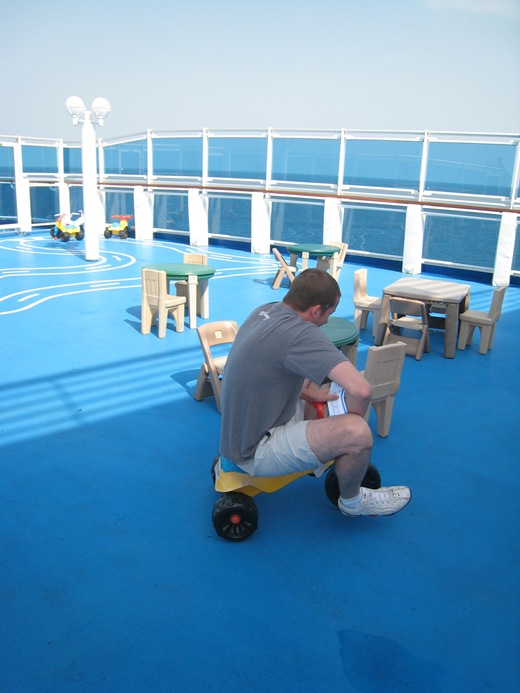 19) He hates his hair long. I buzz his hair about every month.
20) He loves photography. And his SLR (which I have ambushed for my websites!)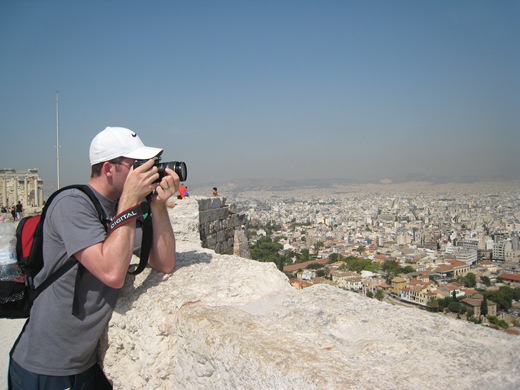 21) He loves working on the house doing renos. And then showing you all about it.
22) He doesn't really give a damn about what other people think of him. He is always true to himself and is the exact same way with any person he meets.
23) He's so GQ when he wants to be.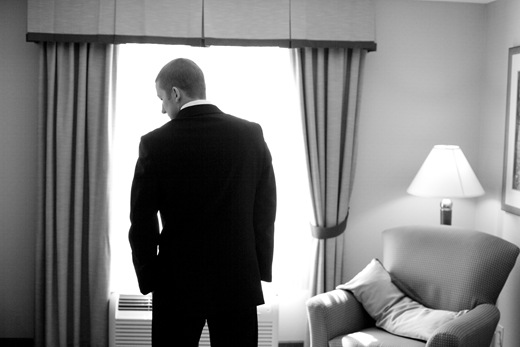 24) He loves me. With every ounce of his being. Or so I'd like to think. ;)
~~~~~
7 Facts about us:
We've been together for 9 years and 9 months
I was 17 and he was 18 when we started dating (I had just moved to Ontario from NB)
Our wedding was August 31, 2008
We took a break in 2003 for a summer to clear our minds. Quickly realized we belonged together and got back together shortly after spotting one another in a statistics class that fall.
We are really weird together and completely comfortable with one another. Hence weirdness coming out.
We fight. And bicker. And argue. And recognize it is only human nature. But there's always an undertone of love and respect between us. We have our lines and we don't cross them.
We have tons of strange names for one another and speak to each other in weird voices and accents. What, don't you?
So you probably can't handle anymore sap right now about us.
So now I want to know about you. Tell me about a loved one in your life. Can be your partner, mom, dog, whatever. What quirks do you love about them?
Spread the love. I'm such a sap for all things love. I think we need more love in our lives these days.
See you later for the birthday breakfast I cooked up for Eric and other fun things I am doing to spoil him rotten. Aren't birthdays the best?