Good morning friends!
Eric's birthday party was lots of fun last night. :) I was such a good girl too! Get this- I had 1.5 beers all night. That is it. I feel so amazing this morning. I even drank some wheatgrass before bed last night. I tried to give it to my friends, but they thought I was crazy. :)
A few pictures from the night…
We played a Wii Tournii of Champiions :)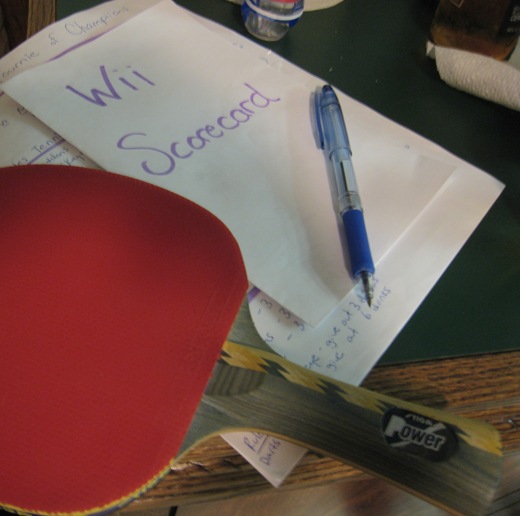 We had 3 stations: The Wii, Ping Pong, and Darts.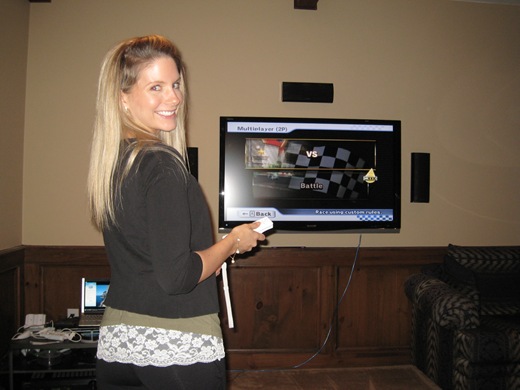 A 3 way tie after tennis. Eric came in last. :( lol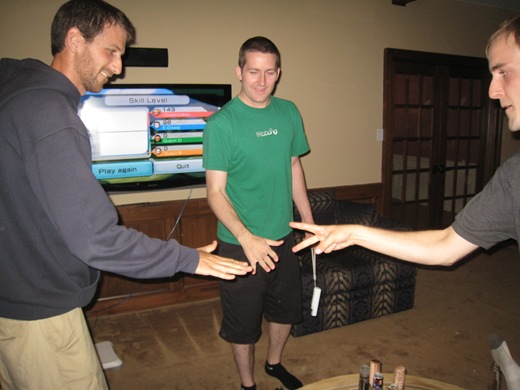 but he rocked at darts!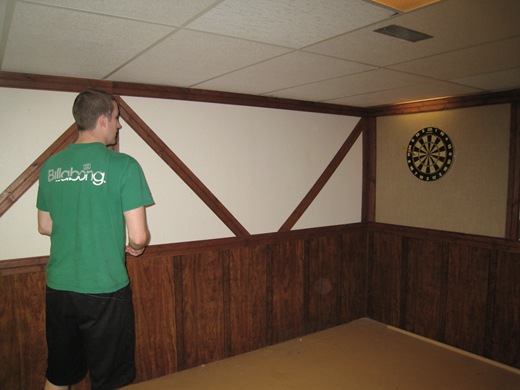 We didn't have a clear winner for the tournii, but it definitely wasn't us!
~~~~~~
The delicious organic beer Eric bought for me. :) My second beer was a new Bud Light Lime (love that stuff!!!)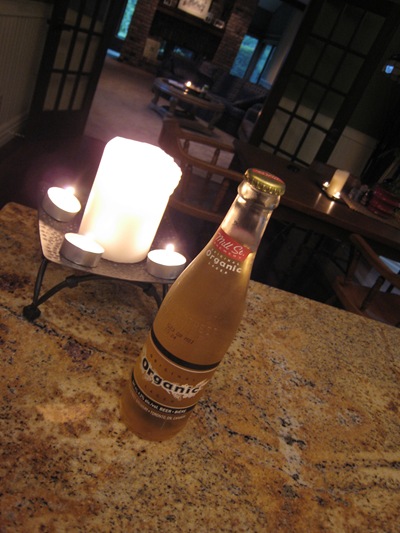 I cleaned up everything before bed- don't you just love when you do that! Everything is clean this morning. :)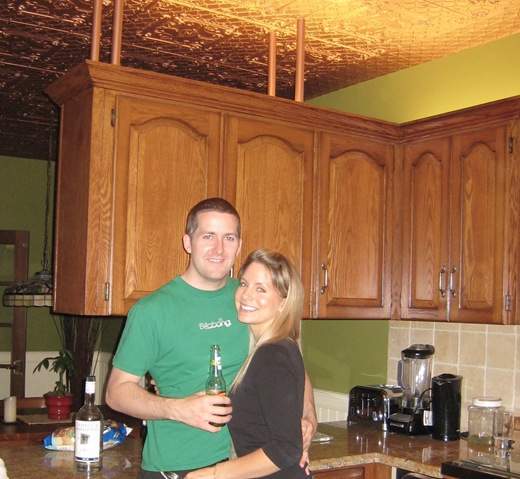 We listened to Dan play some of his new songs on guitar until around 2am last night. I had to upload this video to show you how amazing he is. This video really doesn't do his talent justice though. He is hands down the best guitar player I have ever come across. This song 'The Train' is his newest one and we were all so smitten over it.
Make sure your volume is up pretty high as it is quiet.
Love it!
PS- Sorry for the shakey video- Eric took it! haha.
~~~~~
Woke up and had a Green Monster!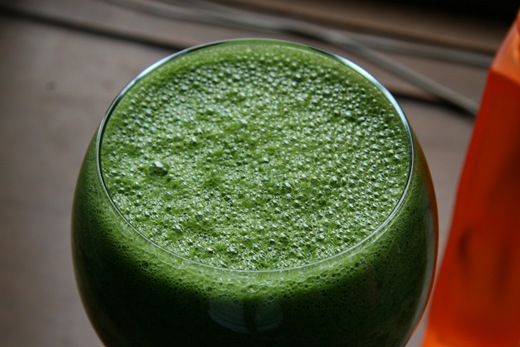 Ingredients:
3 steamed kale leaves (large)
1 cup almond breeze
1/2 ripe frozen banana
1 T chia seeds
1 T natural peanut butter
1 squirt Garlic Kyolic extract
1 scoop Amazing Grass Wheatgrass
Ice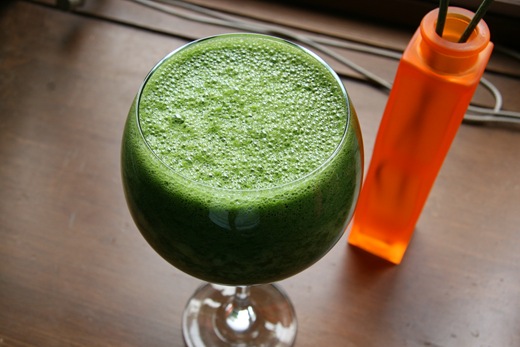 I'm feeling really good for not getting to bed until late! I'm so glad I didn't drink much last night. Moderation is KEY!
~~~~~~
I have a busy day ahead of me with 5 Glo Bar orders. I also need to start my wedding favours for Leah's wedding on Friday. It's going to be one crazy week!

Today's question: Do you play an instrument? Or can you sing?
Back in the day I used to play the clarinet in school (haha), but let's just say my nick name (and my best friend's) was 'squeek sista'. I was also in the school choir and loved to sing. Eric is teaching me the guitar. I can play a bit of 'Nothing Else Matters' right now….that's about it!