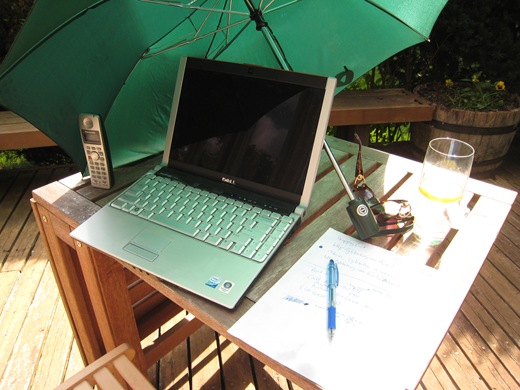 Like my outdoor office? ;)
Pretty snazzy, eh?
It's hot hot hot outside!!!!  I am trying to stay cool. I have on SPF 60 too. :D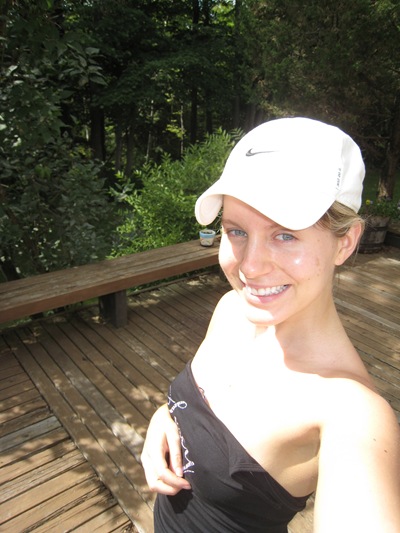 Yes, I'm wearing my new 'Sexy' shirt from Leah! haha
I've had such a productive day so far…lovin' it! I was about to go for a run this morning and then we got a huge thunderstorm. But now it is sunny and very hot (40C with humidity!), so I have pushed back the run til tonight.
I forgot to show you the vegan carrot cake cupcakes I made for Eric's birthday yesterday (You would have seen these on Twitter yesterday morning!). I made the recipe from Vegan Cupcakes Take Over The World. While they looked cute…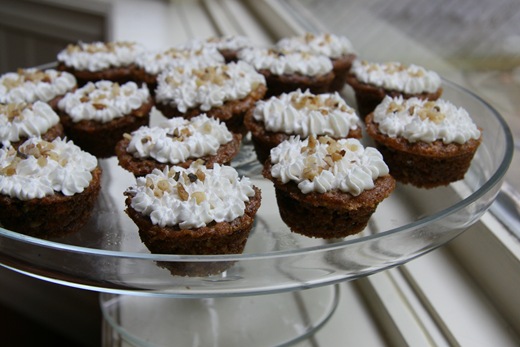 I was not impressed. They fell apart SO easily and were basically way too delicate to handle. The guys loved them though.. ;)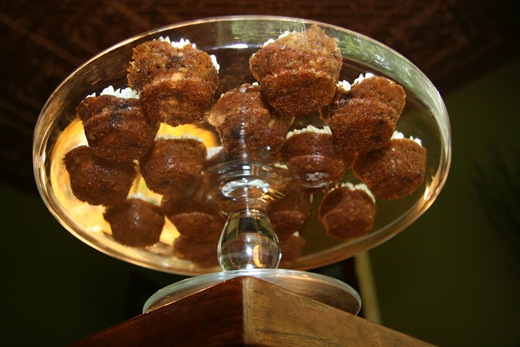 Lunch today was delicious…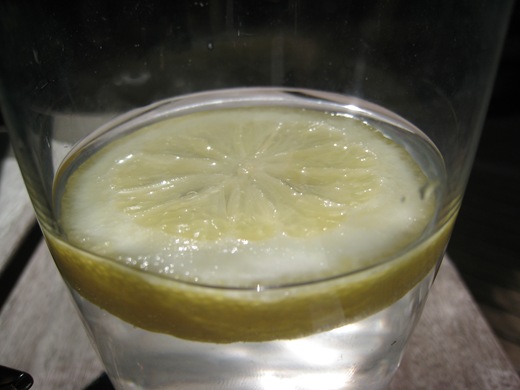 Hummus boats…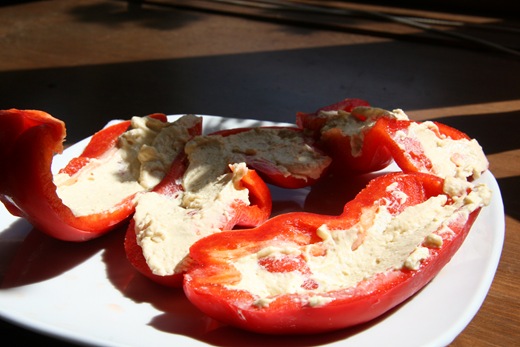 And a pita wrap…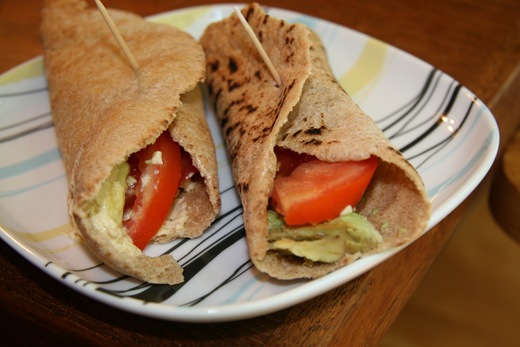 I also made a shopping trip for a few groceries (they had dandelion!) and wedding favour supplies. I bought all the clear bags and some awesome decorative pearls too. I can't wait to show you the finished product! I will start on that tonight probably. There are a couple ways I am thinking about packaging them up, and I will run it by the bride for the final say of course. ;)
Ok I need to get back to work. Eric is on the deck with me helping me set up my Glo Bakery shopping cart!! :) I can't wait to have it ready and be able to ship to everyone who wants it! :) yay!!!!!!
Today's question:
I am creating a running Glo Bar. What ingredients would you like to see in it? (Note: At this time it can't be any ingredients that are 'perishable' like bananas).
Ciao lovies!