I finally got the courage to slice open my FIG today!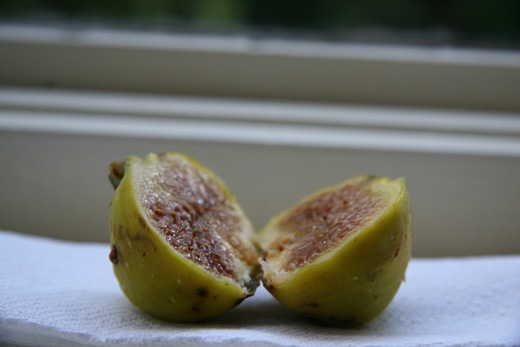 WOW!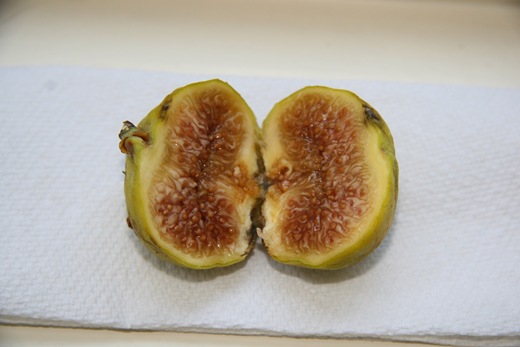 More brain food, perhaps? ;)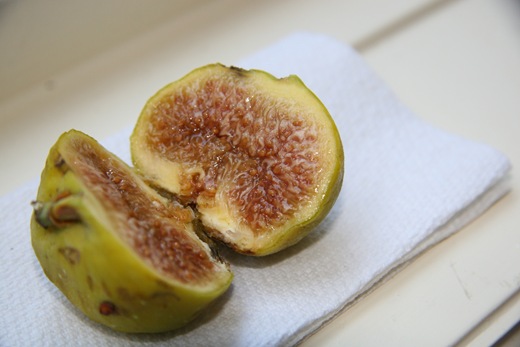 Here are the nutritional stats for one small fresh fig: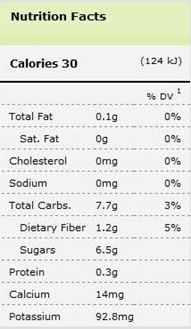 They pack a lot of potassium in just one tiny lil guy!
I sliced it in half and scooped it out with a spoon. Although, I read that you can eat the skin too if that floats your boat.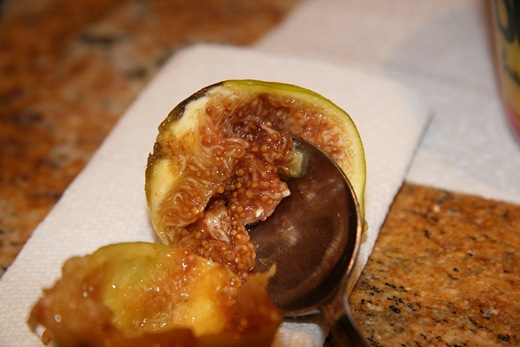 I decided that fig would be great on toast with peanut butter, so I scooped it out and called it 'Nature's jam'.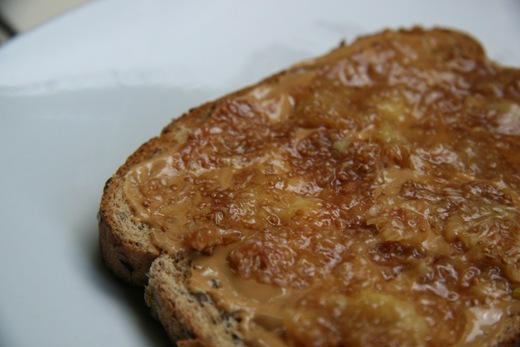 This was very exciting.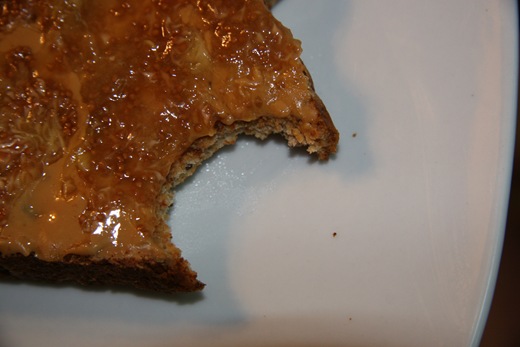 It tasted really good. The 'fig jam' was light tasting, not too sweet, and had a slight crunch from the seeds. It was basically heaven in my mouth! Since I only had 1 fig, I just used that one, but next time I would probably use two on toast because I found myself wanting more of it and less of the peanut butter (if you can believe it).
So there you have it- my first experience with a fresh fig! I will certainly be buying these lil guys more often. :)
Today's question:  Do you eat any 'unusual' or exotic fruits or vegetables? What are they?
I used to work in a produce shop for my first job when I was 14 years old. I worked there for about 3 years and tried many different fruits and vegetables during that time. The one I loved the most was the 'Ugli' fruit. They are just SO delicious. I highly suggest trying one when you get a chance!
~~~~
I have a full day of baking cookies ahead of me. I also need to squeeze in a house clean, menu planning for Eric's birthday, and grocery shopping.
Happy Friday! :D