I showed Eric this picture and he goes, 'Are those BUGS?'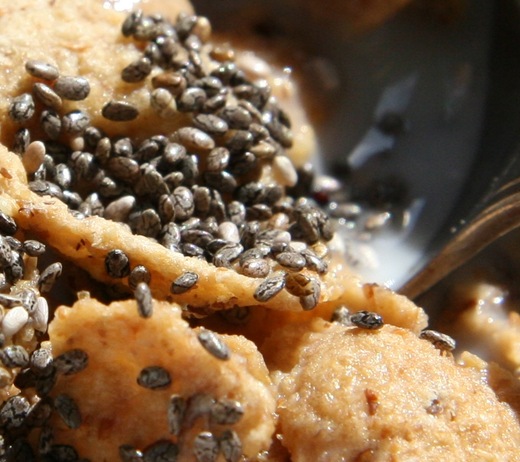 Hardy, har, har, Mr. Funny Man.
Chia seeds win for 'cutest seed' in my books. They are elegant, refined, dainty, and sophisticated. Much cooler than the sugar coated raisins that top HIS cereal (I won't mention any names…).
My 2nd breakfast in a row with no green monster! Shocking, I know. I'll have to make one this afternoon.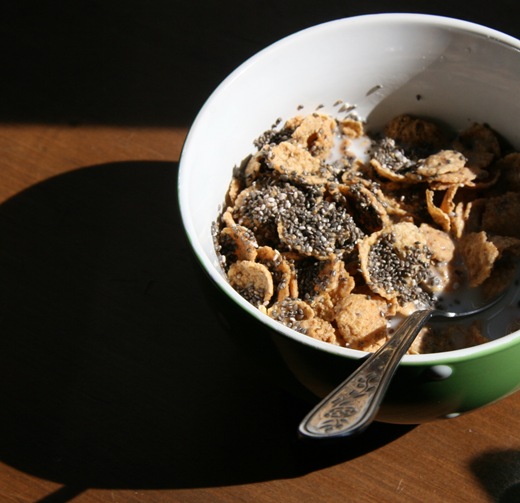 This morning I had Nature's Path Flax Plus Cereal, chia seeds, and soy milk and a HUGE bowl of organic red grapes and cherries. I think I had like 2-3 cups of fruit.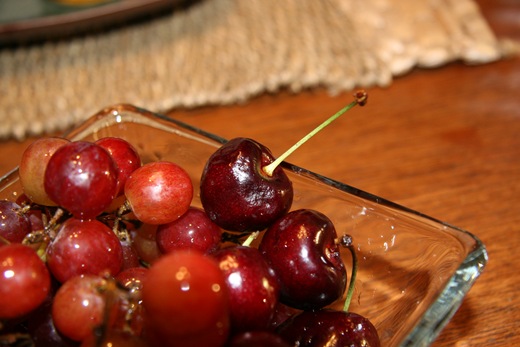 The cherries were a bit tart, but the red grapes were magnificent.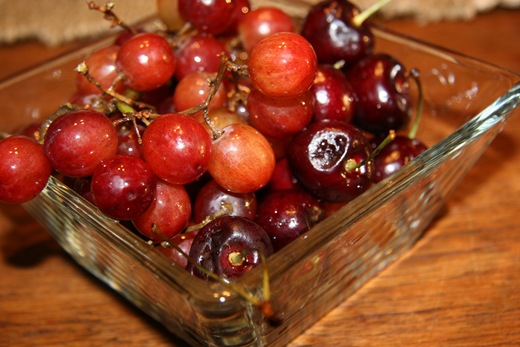 I had it with a Stash Vanilla Nut tea.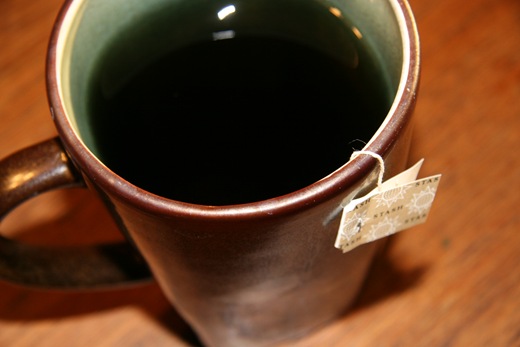 I can tell I am definitely getting off of my flavoured tea kick. This just didn't do it for me! I wished I was drinking my loose leaf Sencha instead. I'll have some soon…
My belly is FULL to the brim after all this volume food.
Oh I also meant to mention, I got 2 hours of satiety out of my all vegetable lunch platter the other day. It was longer than I expected since it was all high-H20 veggies. I ended up having two snacks during the PM hours to tie me over until dinner. Weeeee.
~~~~~~
Yesterday's bridal order came out lovely.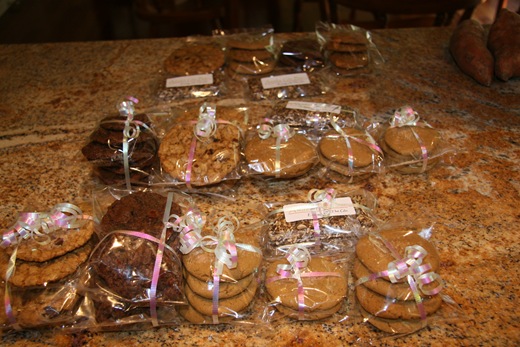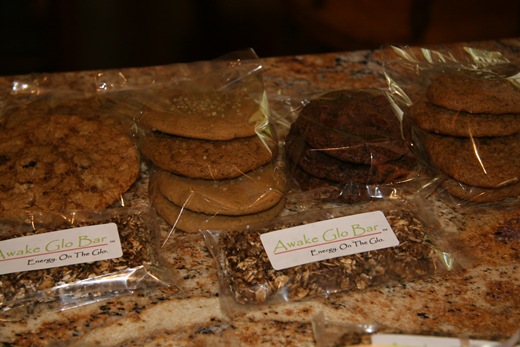 I was really excited doing this bridal party order! I love the idea of being a part of someone's special day. :) The bride, Jessica, is a regular customer of mine and is a sweetheart. I first met her back when I started the blog. Dave and Charlotte shot their gorgeous engagement pictures and they are also shooting their wedding this weekend. How exciting!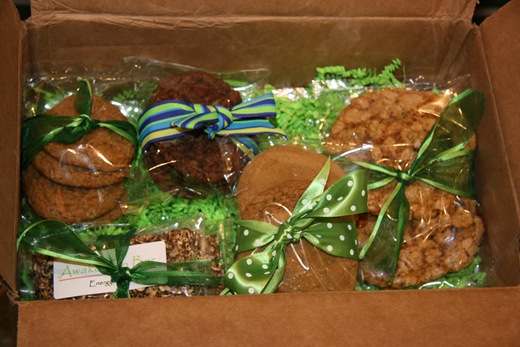 Jessica ordered her bridesmaids some goodies but nothing for herself. I just couldn't stand for that! So, I included an order for Jessica and a bunch of my new Awake Glo bars on the house (Jess is a huge Glo bar fan!).
~~~~~~~~
1. SGBC Photography contest
The judging is currently under way. The entries will be narrowed down to 5 and then you, my PEEPS, will vote on a winner! I hope to have the poll up early next week. Stay tuned…
2. Lonely Sketchie…
Needs a buddy??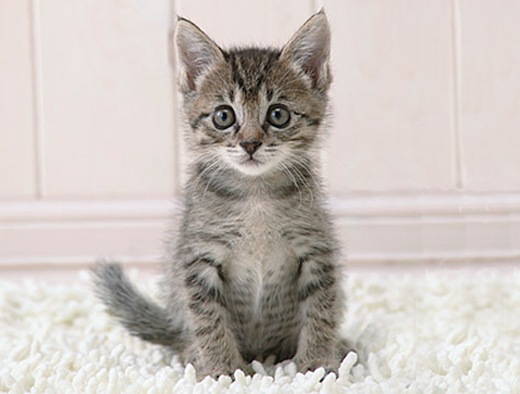 I've been in such a 'I want to rescue a kitten' mood lately. Wish we had the extra money for another pet because I would so get one.
3. My Honeymoon page has been updated. I added Athens pictures as our second stop on the cruise.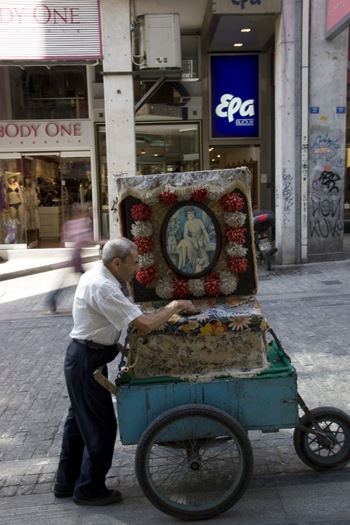 ~~~~~~~~
Today's agenda:
Bake Bridal order (Part 1 is today Part 2 is tomorrow and Sat morning)
Figure out Eric's birthday gift (his birthday is August 11th)
Open a business bank account and get a business credit card
Research online shopping carts + automatic shipping tools
GMM business stuff (have something exciting in the works!)
US Package stalk #3
Tweet with my peeps!
Blog 2x
Workout
Update Glo Bakery website
Make the most of it!