Greetings!
First a little link love:
1. My awesome friends over at Young House Love sent me this link of their top paint colours! I'm in love. Which ones do you like? I love the cream, brown, green, and tan photos. Eric almost died when I told him I liked that green colour. lol. Paint colours are so personal aren't they?? By the way, if you haven't checked out their wonderful website you must do so!!! It is my go to website for home reno inspiration. They are also from the greater Toronto area too!
2. ATTN College students!!! Do you want dorm food ideas??  Many of you ask me for tips on how to eat healthy while at college. I cam across this post over at 101 Cookbooks on this topic. There are over 350 comments for suggestions on how to eat healthy while at college and in a dorm room. Awesome!
~~~~~~
I had a change of plans this morning.
I decided to bake my order before going out for my run. I have two bridal party orders this week. The one I did today was a variety of my cookies!
I also came up with a new cookie today…Double Chocolate!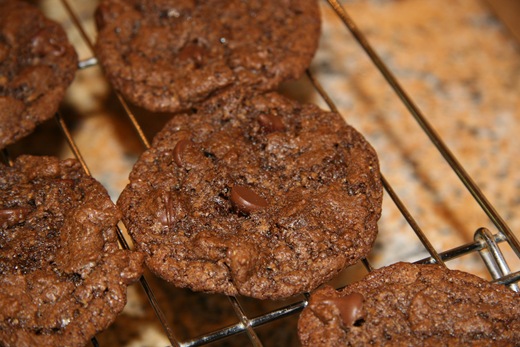 I also made my Ginger cookies and chocolate chip walnut.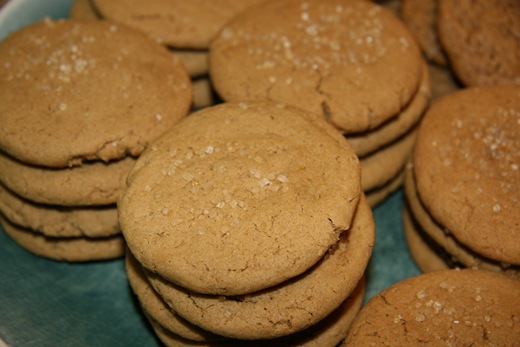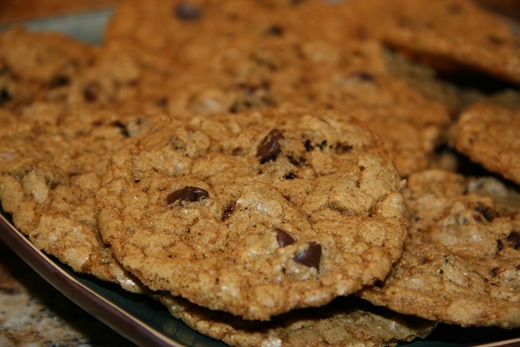 I'm going to package these up all cute for the bride's bridesmaids. I can't wait to make them look all pretty with ribbon. :) I will try to take pictures of the finished products.
~~~~~~~

I had a ginger cookie and 1/2 of my new coffee Awake Glo bar before my run. I'm in love with these coffee bars.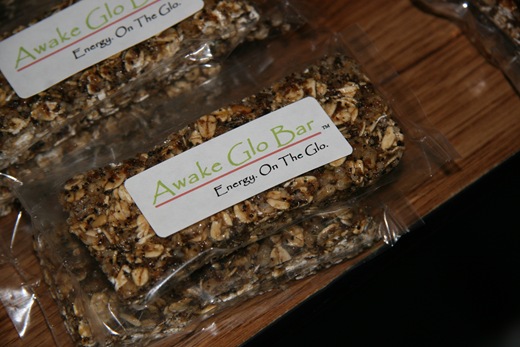 Before my run…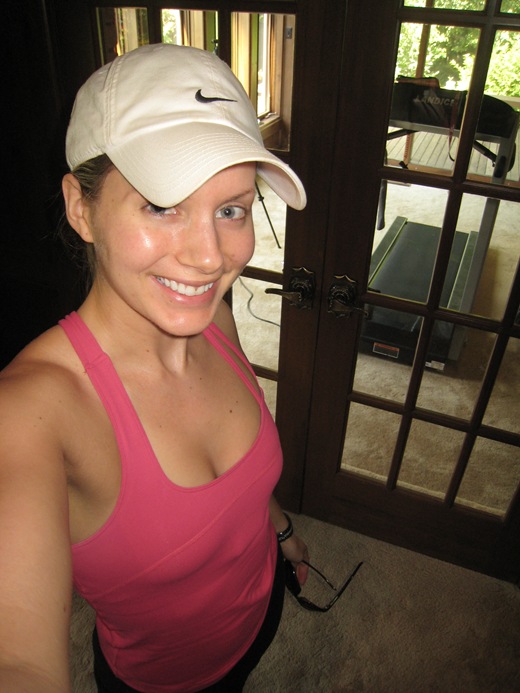 And after :D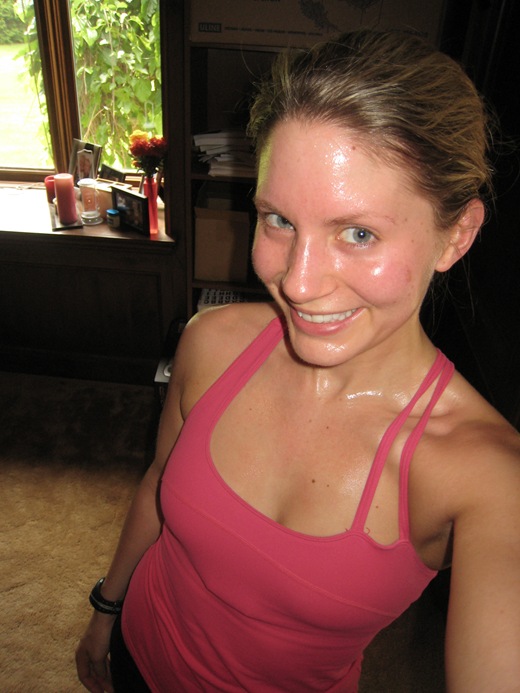 I was much more sweaty than this picture even shows!
The run:
Distance: 5.25 miles
Duration: 48 minutes
Pace: 9:07 min/mile
Max heart rate: 173 bpm (I did 3 big hills)
Avg heart rate: 160 bpm
This is my second 5+ mile run this week and both runs my legs have felt really tired. I'm not sure why because I have been giving them lots of rest. Yesterday was an off day. My knee sleeves seem to be really weighing me down much more than usual this week. I wonder what it could be? I wanted to go much faster than I was going. It was also really windy today and Monday so maybe that was the reason…
All and all it was a great run though! Eric loaded my shuffle with new tunes and I will be sharing with you 4 new + AMAZING songs to run to in tonight's post!!!
~~~~~~
Ok, I'm off to package cookies! Then it's off to the post office.
Today's question:
What would you name the new double chocolate cookies?