Good morning!
I've been baking in the kitchen this morning since about 6am. It is amazing how much progress I can make when I get up at 5! Hopefully I don't hit a wall later…
Breakfast was this delicious Green Monster: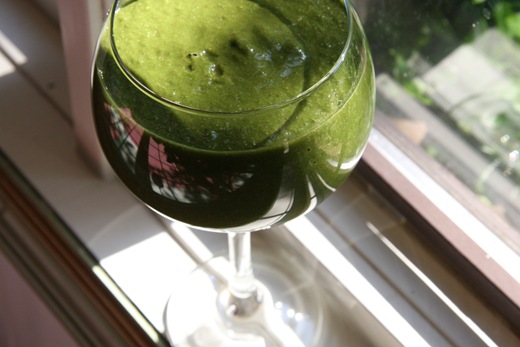 Ingredients:
3 steamed kale leaves
1 T natural Peanut Butter
1 T cocoa powder
1/2 ripe frozen banana
1 cup Almond Breeze
1 T chia seeds
1/3 cup pumpkin
1/3 cup water
2 cubes ice
squirt Kyolic garlic extract
My snack that I had just now was Nature'a Path Flax Plus + AB + chia seeds!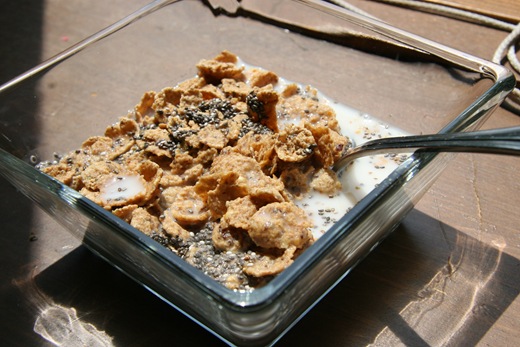 I still can't get over how nutritious chia seeds are. They are a vegans best friend I tell ya.
~~~~~~~~~

Eric and I need your help!
Remember how pink our entry way was…?
It used to be all the colour pink shown in this picture below. Every inch of it was pink.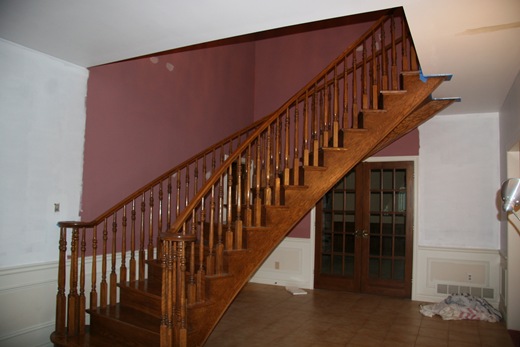 As you can now see, Eric has started to prime the entry way! Yippee!
Here are some pictures taken as of the progress he made last night:
Side by side: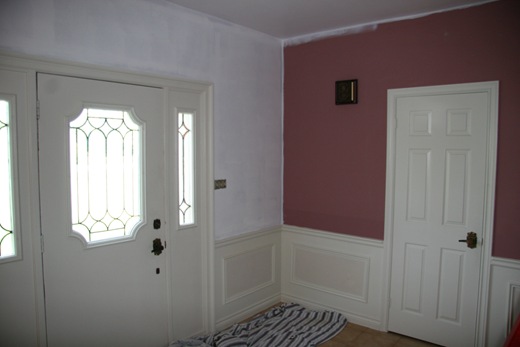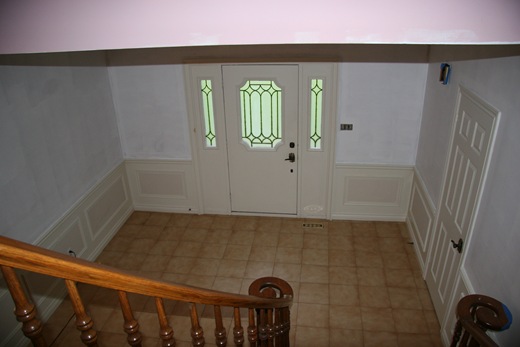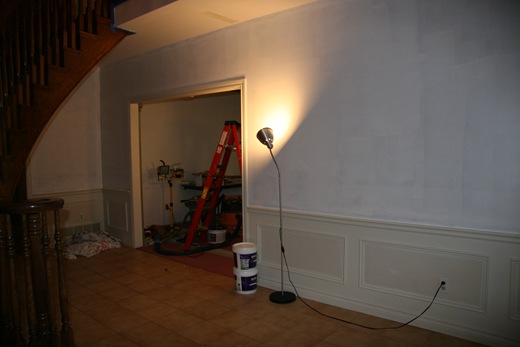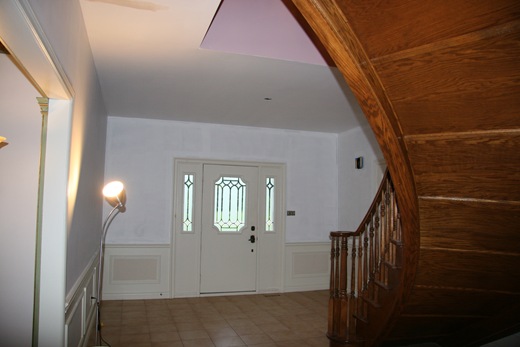 Even though it is just ugly white primer, I already think it looks like a new room!
Now we need your help!
We can't decide what colour to change the entry way. Any ideas?
If you can be specific with a picture and/or colour name that would be a huge help.
Also note that you don't need to 'match' the colour to the tile floor as we will be ripping them out and replacing them at some point.
I'm back to baking, see you this afternoon!