Hello!
I've already put in a 7 hour work day and it is only 1pm! Love it. :) This may persuade me to get up much earlier from now on. Although, I will miss my late nights. I don't typically go to bed until midnight. I just love staying up late! I also love the early mornings though, so I am in quite a pickle.
What is your sleep-wake schedule like?
Mine is typically Bed: @ midnight…Wake @ 7:30am.

I was feeling very 'veggie' today, so I decided to make a veggie platter with a few sides. I have been slacking in the fresh veggie department lately, opting for frozen veggies, but this meal reminded me how easy and quick it is to chop up some fresh veggies and throw them onto a plate.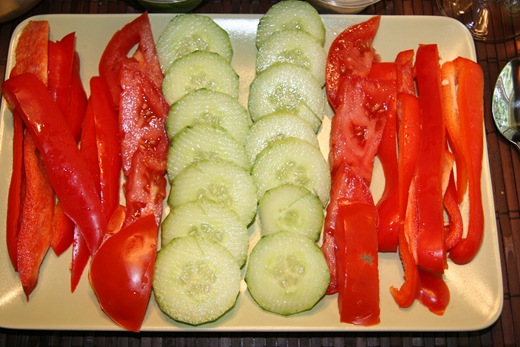 Ingredients:
1/2 cup hummus
1 small avocado
1 red pepper
1 organic tomato
1/2 English cuke
Leftover stir-fry from Sunday night's dinner
Salsa (not shown)
Yum.
After my second bite, I decided this platter needed salsa so I jumped up and got some. It was fun to mix with the avocado and hummus.
Oh man, oh man was this lunch ever tasty! Veggies are pure heaven to me. I am curious to see how long this stays with me since it was so veggie heavy. I'll report back the scientific findings. ;)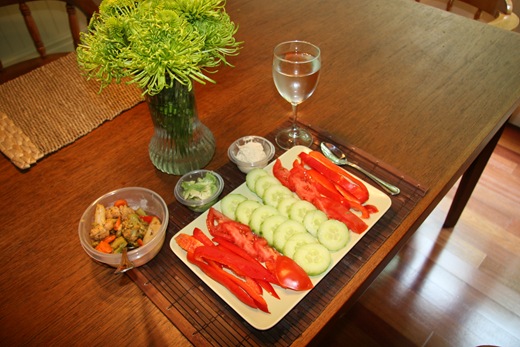 ~~~~~~
I designed some new labels for my Glo Bars today.
Check it out!
Here are 150+ Glo Bars all packaged up. I need to label them now. I also have a couple more batches left to make this afternoon.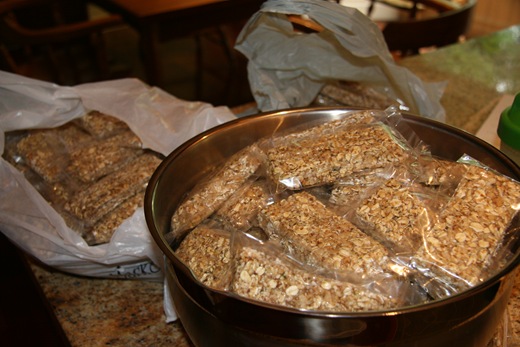 I also did a quick bakery supply run, registered for a tax course, and did some US package stalking. ;)
I'm off to label these bars up.
Hope you are having a 'glowing' day!