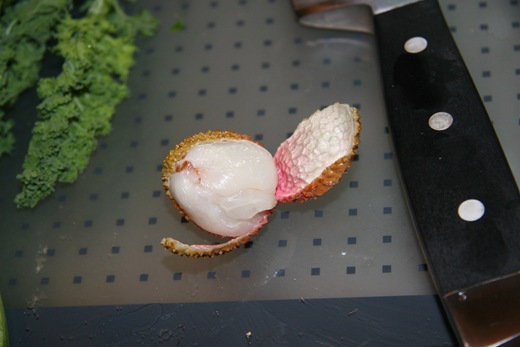 Yesterday marked another first for me in the food department.
I tried the Lychee fruit!
Covered by a leathery rind or pedicarp which is pink to strawberry-red in color and rough in texture. A greenish-yellow variety is not grown in California at present. Fruit shape is oval, heart-shaped or nearly round, 1 to 1-1/2 inches in length. The edible portion or aril is white, translucent, firm and juicy. The flavor is sweet, fragrant and delicious. Inside the aril is a seed that varies considerably in size. The most desirable varieties contain atrophied seeds which are called "chicken tongue". They are very small, up to 1/2 inch in length. Larger seeds vary between 1/2 to 1 inch in length and are plumper than the chicken tongues. There is also a distinction between the lychee that leaks juice when the skin is broken and the "dry and clean" varieties which are more desirable.
Let's zoom in…so you will see where I am coming from…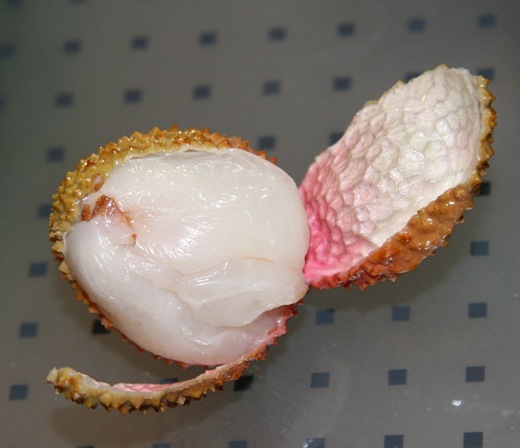 Pardon my language but…W…T…F!
I opened it up and exclaimed to Eric, 'Oh my God, it looks like BRAIN!!'
It was squishy, translucent, and rubbery feeling. Just like a brain!
I took a deep breath and tasted it. It was so disturbing biting into this fruit let me tell you, and I am usually not one who is bothered by any textures at all!
I was disappointed in the taste though. It was a bit 'off' tasting and left a weird after taste. I am wondering if this is because I had the yellow variety and not the deep pink? I will have to keep my eyes peeled for the pink variety and try those.
So what should I do with the 4 that remain? A martini? Throw it in my green montser? :)
Trying new foods is fun though! I never knew what the inside of this fruit looked like!
Have you ever tried a lychee fruit?
~~~~~
We picked up some groceries yesterday since today is a holiday and the stores are closed.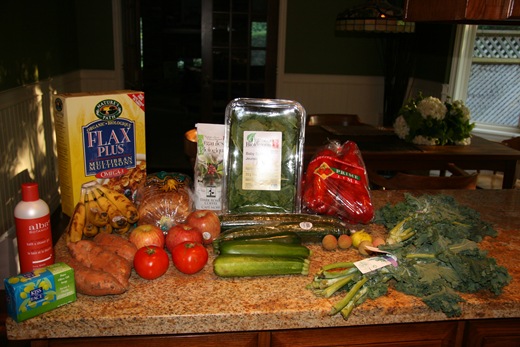 I also picked up another new fruit- a yellow fig! I have never had a fig before (unless fig cookies count?) so this will be interesting too! :)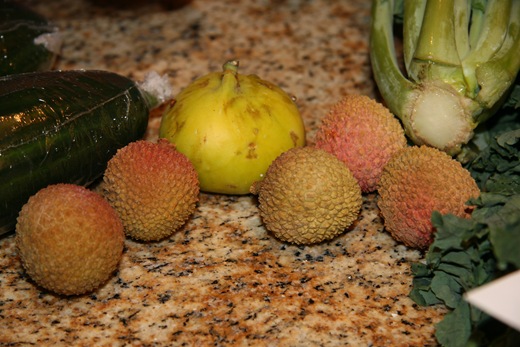 More organic kale because it looked fresh! :)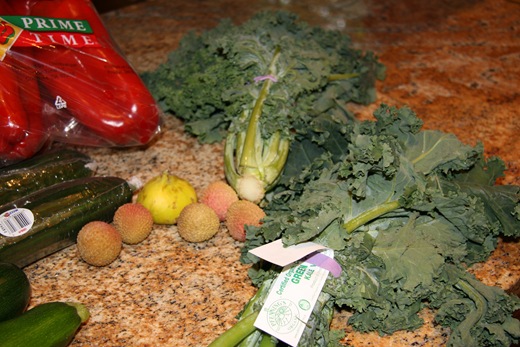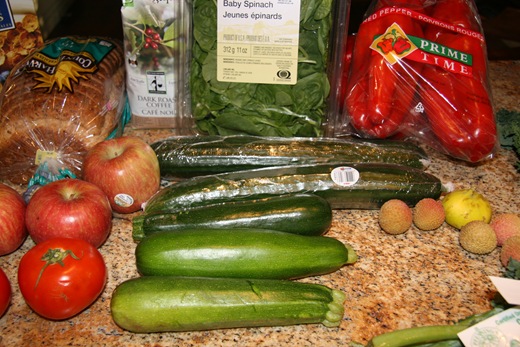 2 bags of red peppers (on 2 for $5!) Not organic though…
3 zucchinis (more boats!)
2 English cukes
few organic apples
organic tomatoes
organic spinach
organic free-trade coffee (for some new glo bars!)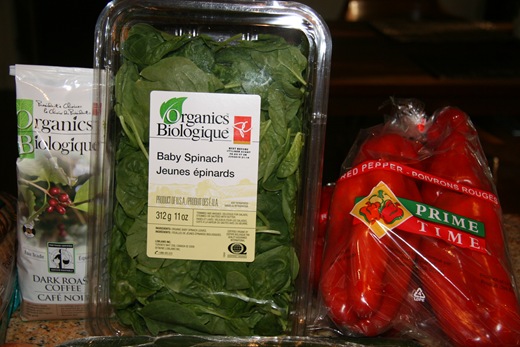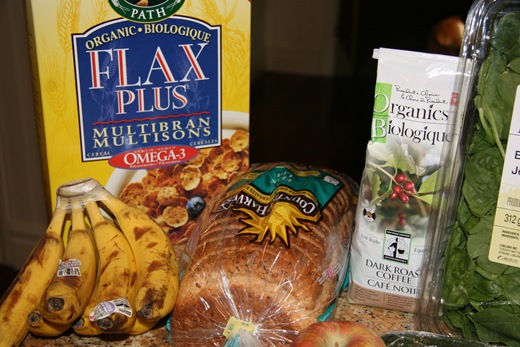 ripe bananas
Country Harvest Flax bread (For Eric to make his lunch's with)
Nature's Path Flax Plus (I think I should buy some stocks in NP!)
3 sweet potatoes (can't wait to make more fries and NOT burn them this time!)
Eric got a pineapple and chopped it up. He saved the core for me and I have been putting it in my green monsters so we don't have to throw it out. It's kinda of nice because it isn't sickly sweet, but still gives the GM some nice pineapple flavour!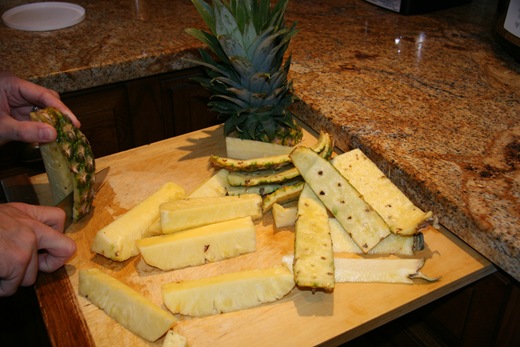 Two new natural beauty products to review for Project Natural Glow!! They were both on sale. :)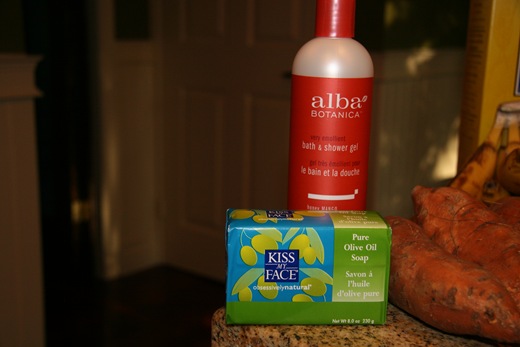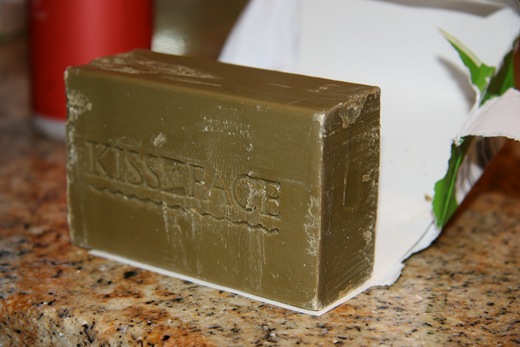 Thank you for all of your helpful comments on my Project Natural Glow post!!! SO much great information! I have so many new product lines to check out.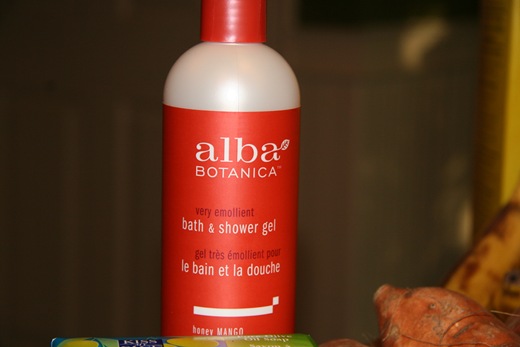 In tonight's post I will be outlining Project Natural Glow and I will be talking about these products in much more detail.
Sketchie says, 'Have one crazy civic day!'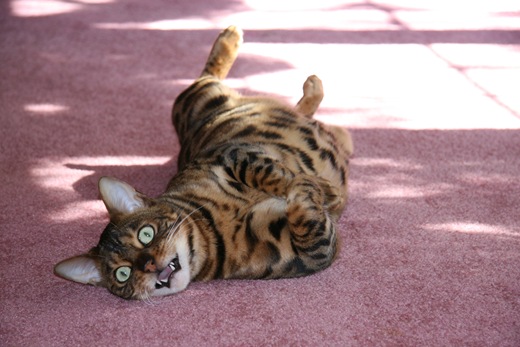 I'm back to the kitchen to bake, bake, bake!