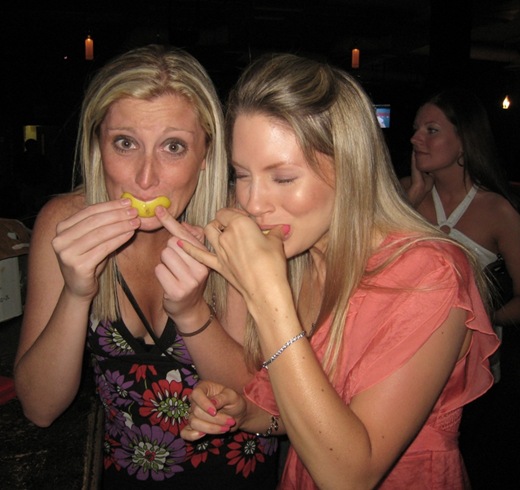 This picture about sums up the drinks of the night!
TEQUILA shots. And way too many.
But that's what bachelorette's are for right? ;)
Let me rewind a little…
I left the house yesterday morning at 11:30 to head to Leah's stagette. I picked up Carley in her hometown and then we made our way to the city where we had the stagette. I was pretty tired from driving almost 4 hours, but I was super excited to get the party started. Myself and Carley arrived around 3:30pm to start decorating the hotel room…
We layed out all her stagette outfit + gag gifts on the bed!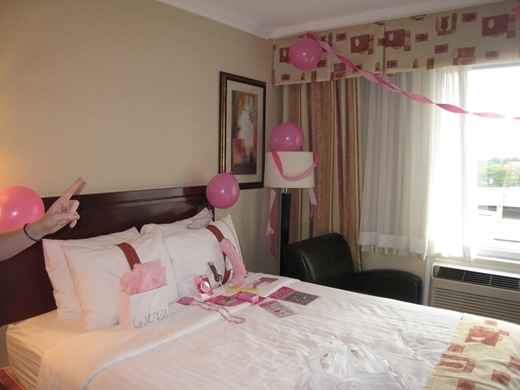 What stagette is complete without some gag male regions…?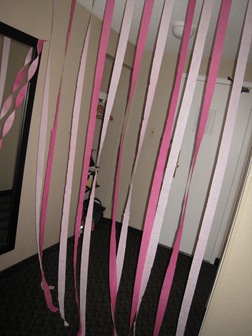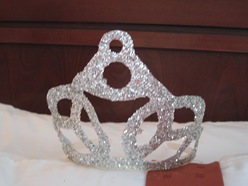 Leah was quite pleased when her and her sis arrived at 5pm: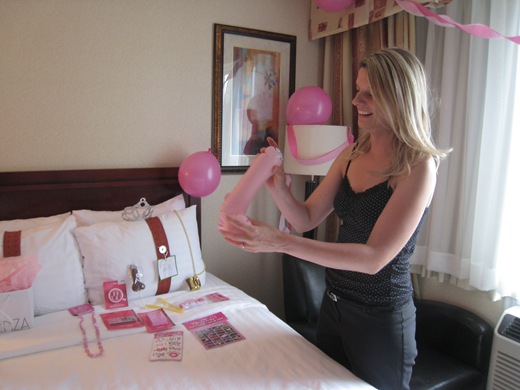 Then the drinking started around 5:30pm!
I had a glass of wine (right) and then we all did a shot of sourpuss.
Leah gave the BM's these cute 'sexy' PJ tanks from Le Senza: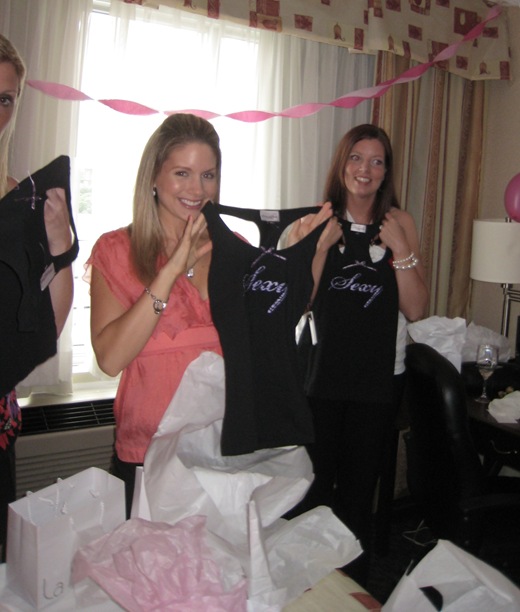 By the way- my planned 'business-like' outfit didn't pan out. I changed my mind at the last second- as always! I intended to wear a white top, with my black suit shorts and heels, and my black blazer, but it was much too hot outside to wear the blazer at all. So I just opted for my fun, summery top that I also wore to Leah's shower (hey, might as well keep the theme going!).
The shorts and heels I did wear though: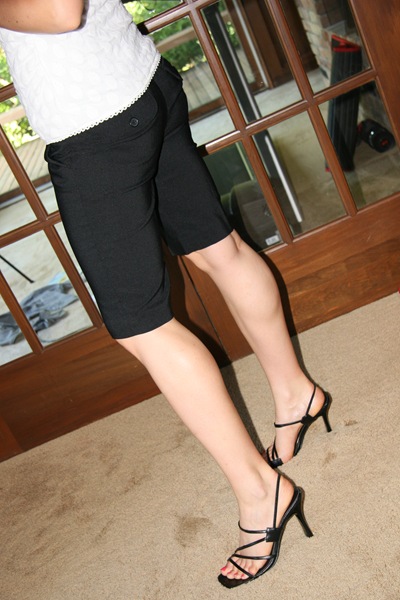 Everyone snacked on my Chocolate chip walnut spelt cookies :)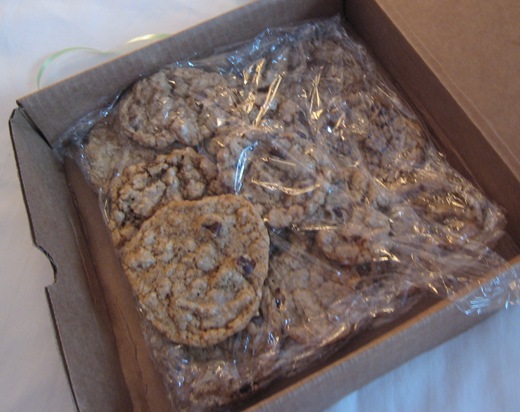 We did a shot of sourpuss and left for the restaurant!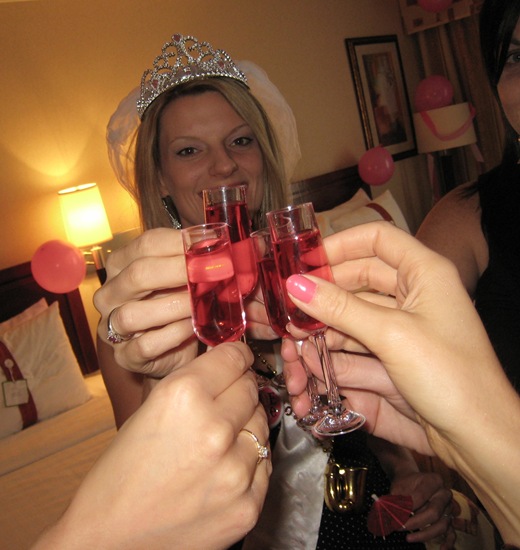 The restaurant was AWESOME. On their menu they had tons of huge salads, customizable stir-frys, wraps, and a ton of vegetarian/vegan options to my delight.
Carley and I brought Leah back two wonderful shots from the bar to kick off the dinner. Tequila + Jack Daniels (with some red stuff in it). She was a good sport!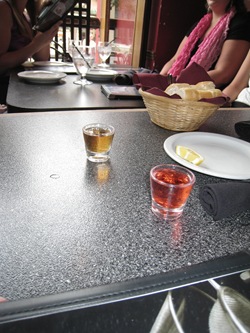 We started with drinks and appetizers:
I got a Coors Light and sampled the apps (which were delicious!)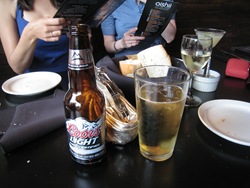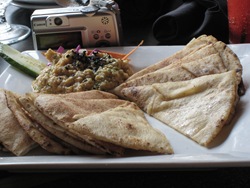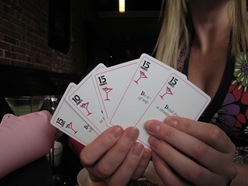 For my main course I made a 'build your own stir-fry'- who doesn't love being able to custom order a dish at a restaurant???
Here is the stair-fry menu: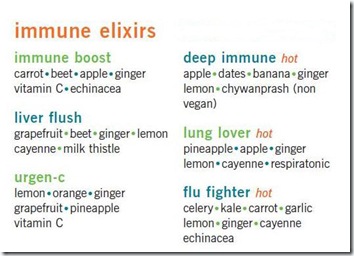 I got:
TOFU
Ginger sauce (on the side)
Brown rice
Heat = 1 (Spicy foods upset my tummy)
It was SO delicious!!! This bowl looks small but it was really deep!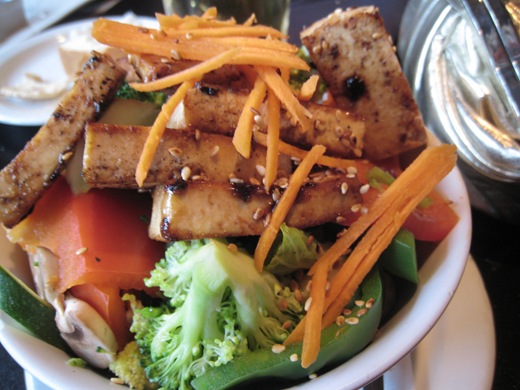 It was SO SO GOOD. Wow. Loved this restaurant!!!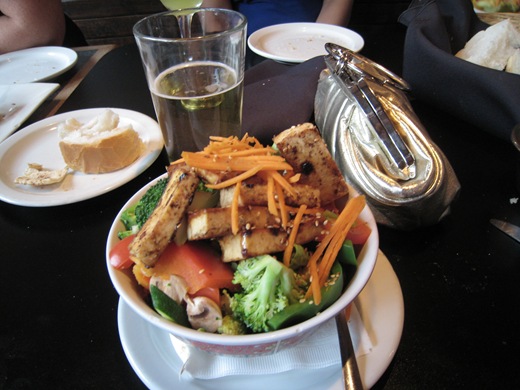 The ginger sauce was to die for: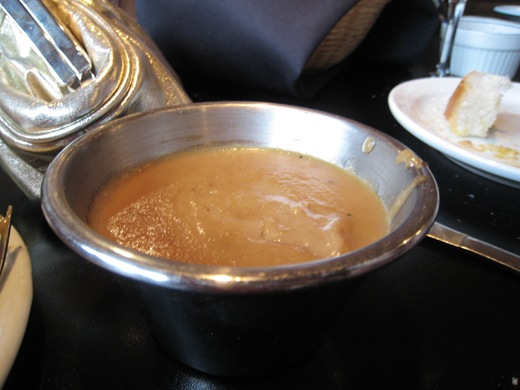 I only needed about 1/3 of it because it was so flavourful. YUM.
Unfortunately, (fortunately?) there was a group of guys out for their friend's stag party and they sent us over a whole round of tequila shots!! Oh boy…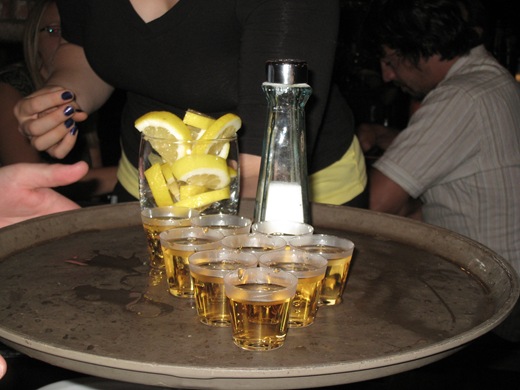 Here we go…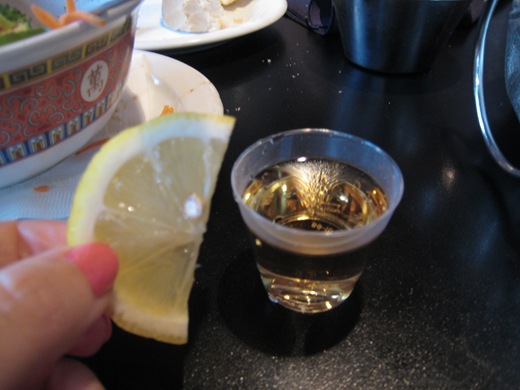 Poor Leah!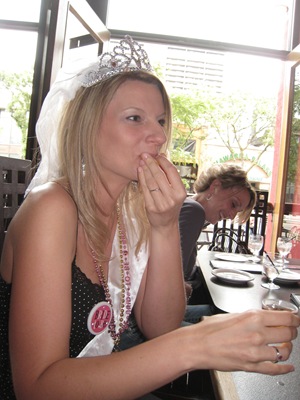 We were frowning for another camera.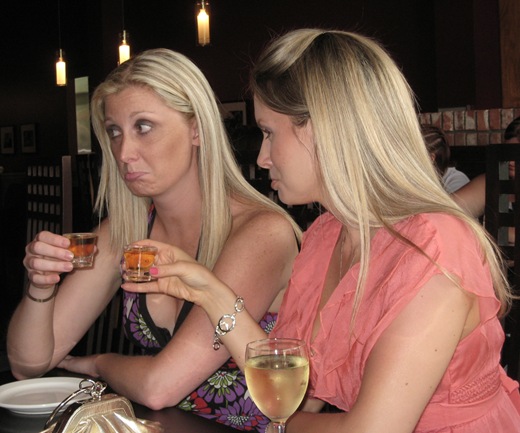 Leah had to do many challenges…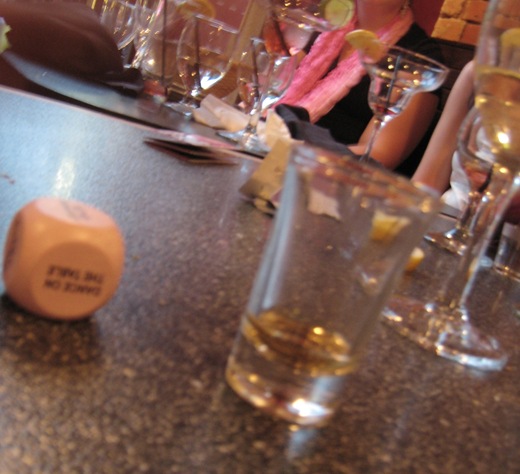 Most of which I can't share on the blog…lol. All harmless, but probably not what Leah wants put up on the internet!
Isn't she the cutest bachelorette ever?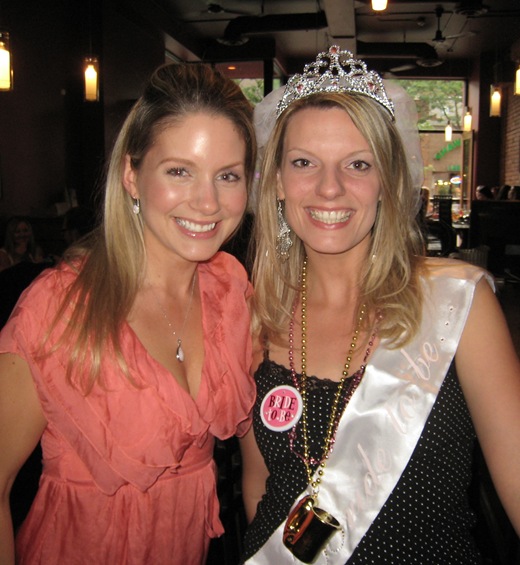 And then it was time to bar hop!
But that will be Part 2…so stay tuned for the rest of the fun. I will also show you how I eat healthy while on long car trips and what I ate 'the day after' to get myself feeling better and back on track. I will also be telling you whether Leah and I made it out for our run this morning! :) Any guesses?