This morning I had my first run since the 10-miler eleven days ago!!! My legs had a very long and restful break! I felt stronger than ever hitting the road today. I had my tunes cranking and the sun was finally shining. The only problem is, I really think I am going to break down and buy a Camelbak running pack because my throat was so dry on this run. I almost stopped into the Firehall I run by. ;)
The run:
Distance: 10k
Duration: 57:12 minutes
Pace: 9:17 min/mile
Max heart rate: 175 bpm (hills)
Avg heart rate: 161 bpm

It felt awesome to run a 10k after the long break. :) Put me in such a great mood. When I got home, I was starving and made the most delicious recovery lunch!
I officially have a new favourite lunch!
After seeing this fabulous avocado toast on Veggie Thing, I knew I had to make it.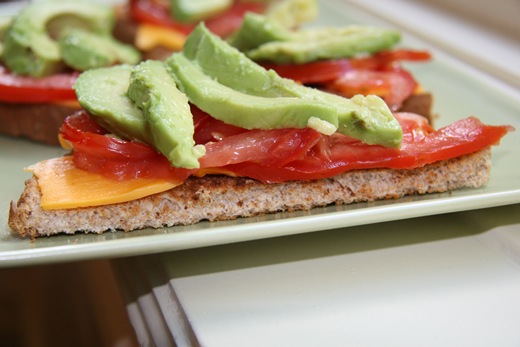 It was so simple- right up my alley!
Ingredients:
2 pieces whole wheat toast
several slices cheese (I used soy cheese)
several slices tomato
1 small avocado, sliced
Black pepper (I didn't use any b/c ours BROKE last week- cursed I tell you!)
This. was. so. good. OMG!
I wish I could make you all one! haha ;)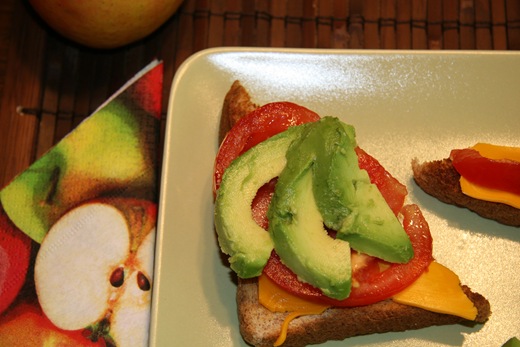 With a lovely organic Pink Lady apple: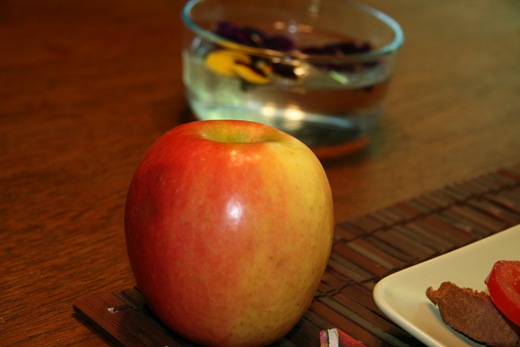 My recovery protein drink was an Amazing Grass Pom-Mango Infusion Meal: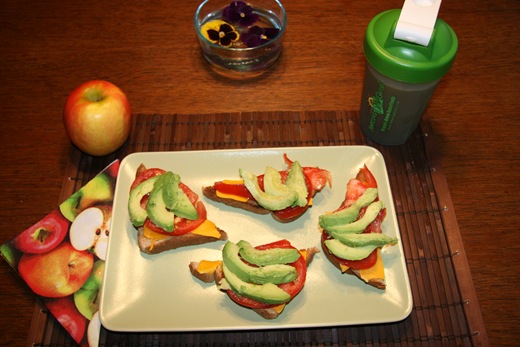 I'm stuffed, energized, and happy as a clam. Now time to get back to work!
This pic I took this morning cracks me up!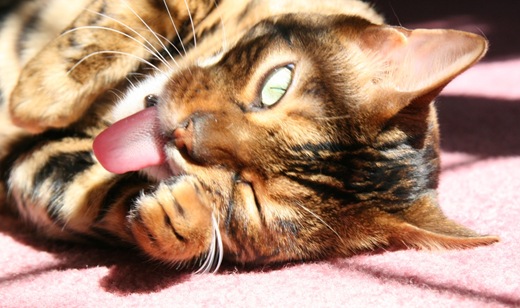 Sketchie is happy the sun is back. :D
He lays in the sun and I swear it hurts my fingers to touch his fur it gets SO hot! LOL.
Cats are so clean. I can't believe I used to not be a cat person! Now I'm a full fledged CCL (Crazy Cat Lady):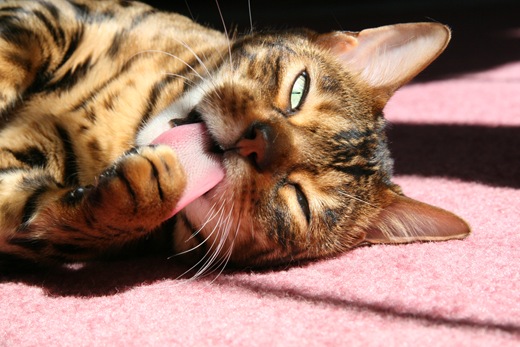 Today's Question:
Are you a dog person or a cat person? Or both? Neither?
I used to be a dog person. I never understood what all the fuss was about cats…that is, until I got one! Now that I 'understand' them (and I used that term loosely!), they crack me up. Such personalities. I find it hilarious that Sketchie's whole purpose in life is scaring us when we walk by (he jumps out and makes me scream and then runs). LMAO!!!
I would have to say I'm definitely BOTH! A huge animal lover of all kinds. I can't imagine not having one in my life.
See you tonight for a hot topic on caffeine!