Last night Eric and I were doing some Glo accounting in QuickBooks and we were a bit frazzled by the end of it! There is so much to figure out, so many things to enter…oh boy…don't even get me started!
We needed to just get outside for a nice walk in nature to calm our nerves a bit.
The rain moved out yesterday and it was a really beautiful evening with a gorgeous sunset. Finally, nice weather (same with this morning too!).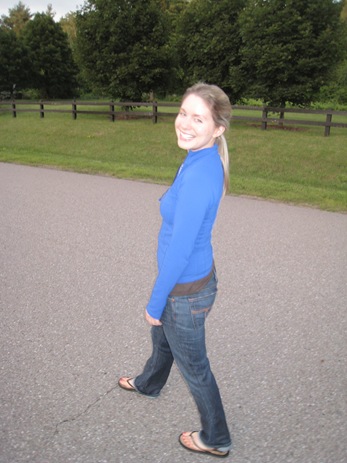 As you can see, I didn't wear the best walking shoes! Oops :)
Wildlife #1: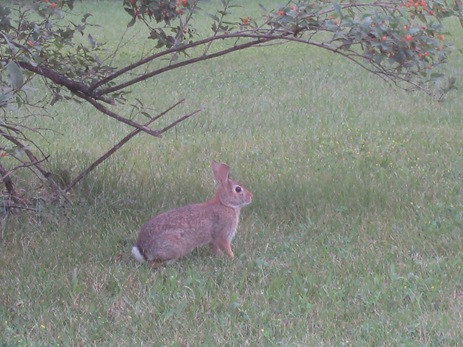 We have a whole family of bunnies that live right beside our house! You can't go outside without seeing a few. We love their cottontails the most. ;)
Anyone know what kind of berries these are?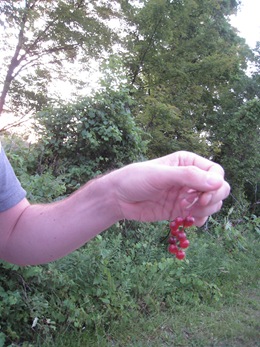 Spooky!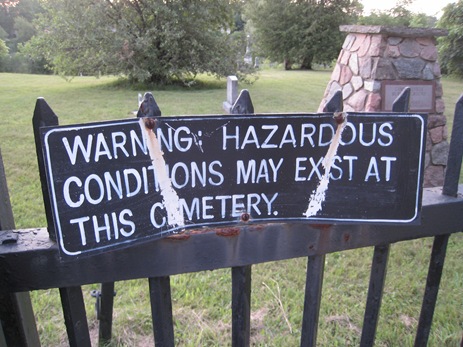 Wildlife #2: Canadian Geese (Love the babies!)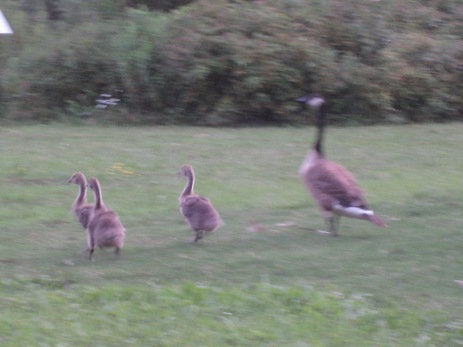 The mama was hissing at us for approaching!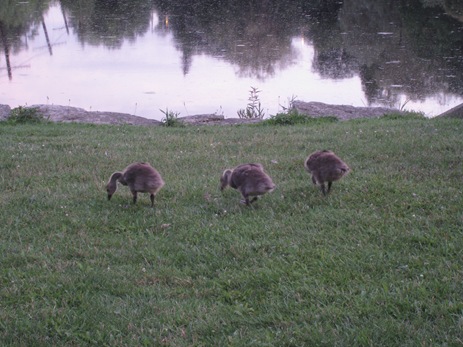 Then she shouted at the kids to get in the pond: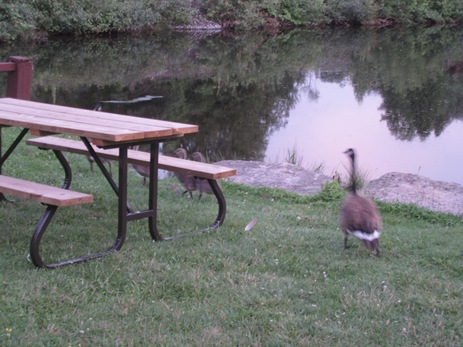 Sun is setting…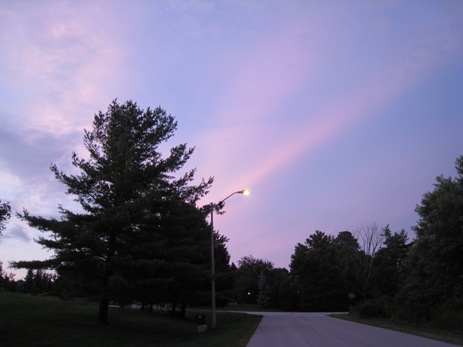 So serene and peaceful out.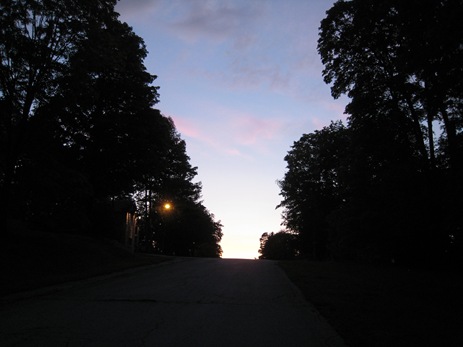 It was dark by the time we got home. I think we were gone for an hour maybe? A walk always calms our nerves and we felt so much better once we figured out some solutions for our problems.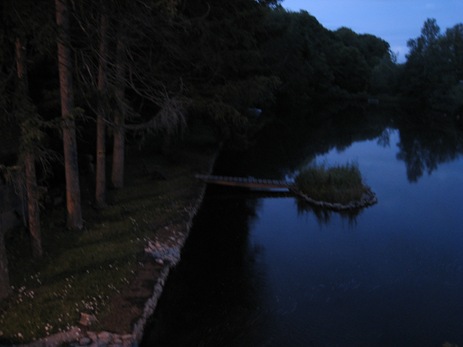 PS- Sketchie ate a HUGE spider last night, which I will assume was the Treadmill Spider since he is no longer hovering over my treadmill anymore!!!! Eric and I both witnessed it in shock/delight. Sketchie eats ANY moving object. He is a ninja. He can catch any fly that whizzes by him with no problem.
Just a reminder of when he was a kitten (ninja fighter?):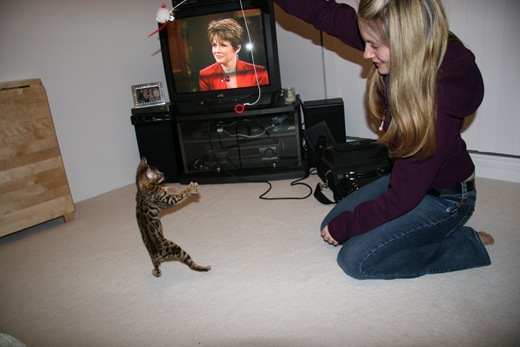 Need I say more? ;)

Last night I started to dream up some fun new foods to make and I was really excited for breakfast this morning (more so than usual!)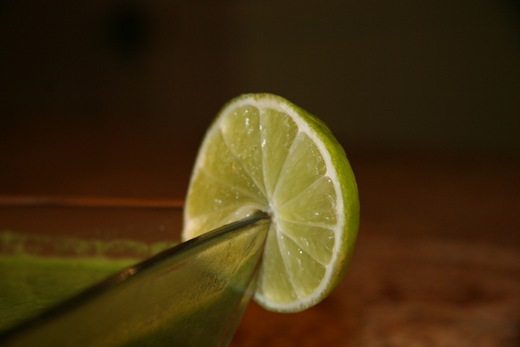 Feeling Zesty Green Monster 'Float'
Ingredients:

1 tsp fresh lime juice
1 cup almond breeze
3 cups spinach, lightly steamed
1 heaping T chia seeds (so addicted)
2-3 cubes ice
Lime zest
Print Recipe
My inspiration here was Kath's classic method of placing the almond/peanut butter on the spoon and 'dipping' it into the oats. Today I wanted to try a similar intriguing technique with the banana softserve! Sounds fun, right?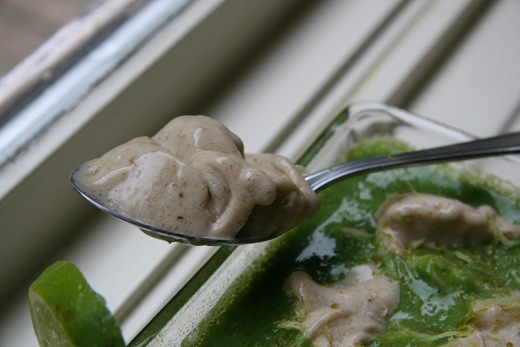 It was so delicious. The green monster wasn't very sweet, but I had a delicious taste of the soft serve in each bite because it was 'floating' around in the bowl.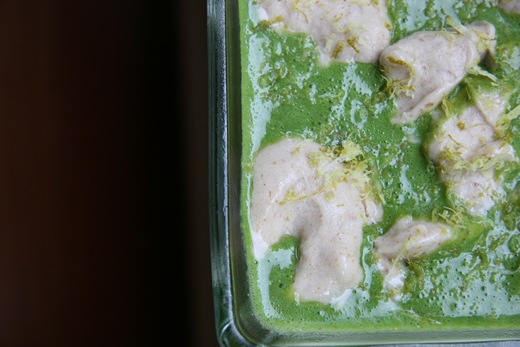 To save some time, I pre-made the green monster last night and popped it into the bowl in the fridge. All I had to do this morning was pop the frozen bananas into the food processor for a couple minutes to create the 'softserve'. Then I 'dalloped' it onto the green monster, and garnished it with lime zest.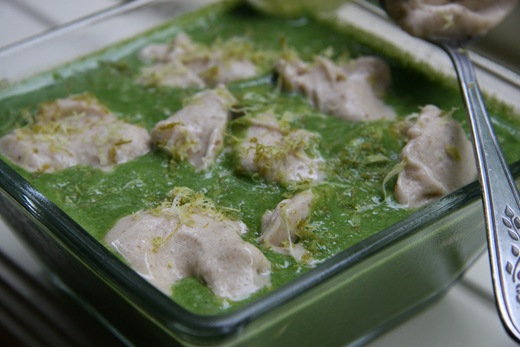 Awesome.
See you at lunch for two more fun + new food creations! I'm off for a run while this weather is beautiful and sunny out. :)