I spent the morning on the phone! Never fun, but I made a lot of progress with a few things that have been on the burner for a while now.
1) Kitchen Aid Customer Service rocks (and they have cute southern accents!) ;)
They are sending me a brand new blender even though I don't have the receipt anymore! The only snag is I have to send back my broken blender, so I will be out of a blender for 10-14 days. I almost had a heart attack! I might use this as an excuse to buy a juicer with one of our wedding gift cards and do 2 weeks of juicing for fun! :) That would be fun to blog about.
I also broke my Kitchen Aid Food Processor the first time I used it (in June!). Don't ask! bahahaha. I was trying to puree dates and let's just say the inner spindle thing melted! I finally got around to finding the receipt today. I had to fax it to KA and they will be sending me a shipping label so I can mail it back to them, and then they will be sending me a new one.
So hopefully within a few weeks, I will have some new machines. Hopefully they don't break again! I'm cursed! lol
2) I contacted Vita-Mix
I pitched an idea for Vita-Mix for the Green Monster Movement. I told them that I'd love if they could offer their mixers at a discounted rate to readers. They are so expensive and I know I can't afford one, so hopefully they are willing to give a huge price cut. I'm talking HUGE price cut here. We'll see if they bite. I guess it depends if they want to be affiliated with the GMM or not. Time will tell!
My Packaging contact and I had a lengthy discussion about packaging for my Glo Bars. He told me all about the printing process and how I would have to purchase approx. 32 plates for printing. There is so much involved in it, but I think I have a good understanding now. I told him that I have 15 flavours now (and growing!) so I need a way to colour differentiate each flavour (sort of how Larabar does, but I don't want the package to be opaque).
We discussed the Biofilm, which is completely biodegradable packaging. I don't know about you, but if my bars could be in environmentally friendly packaging I would be over the moon excited. As you know it is my dream to have a biodegradable package. He said the only problem with biofilm is that the shelf life is reduced (typically around 6 months) and it can't be in direct sunlight or the cellophane will dry out. Not a huge issue at this point though. He is sending me a bunch of samples to review, so I will of course be blogging all about it!

The other day, I tried out a couple new Glo Bar flavours.
1) Peanut Butter and Jelly
Two words: It Bombed
The jelly made it way too sticky and the bars fell apart. I am now using it as a topper for my cereal. :D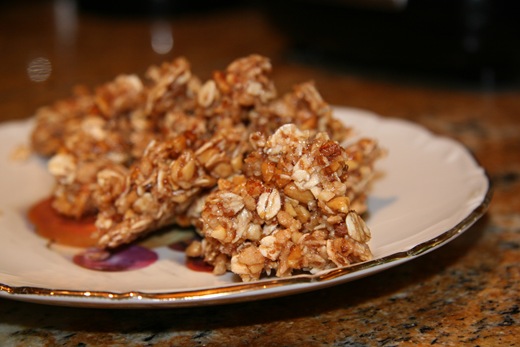 Onward and upward!
2) S'moore
This first attempt wasn't bad, but it isn't the final one yet. I have a cool idea that I will be trying out today.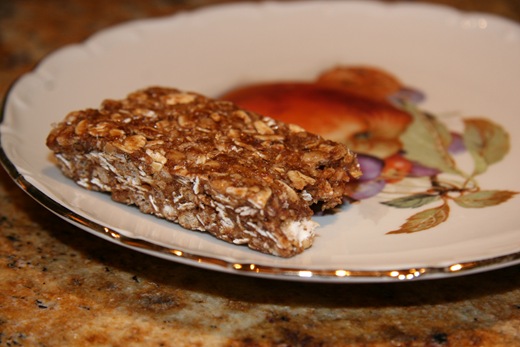 Thanks for all your help with suggesting names for the bars on Twitter! I will be doing a poll shortly.
Lunch was delicious and easy and satisfied my wrap addict self!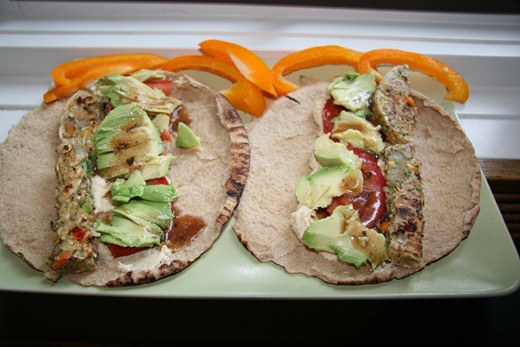 Ingredients:
High pro + high Fibre pita
1 Money's Veggie Burger
1/2 avocado
Kraft Light Balsamic
tomato
Hummus
Orange pepper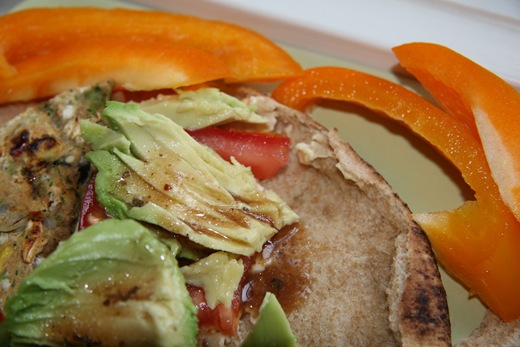 Still going strong!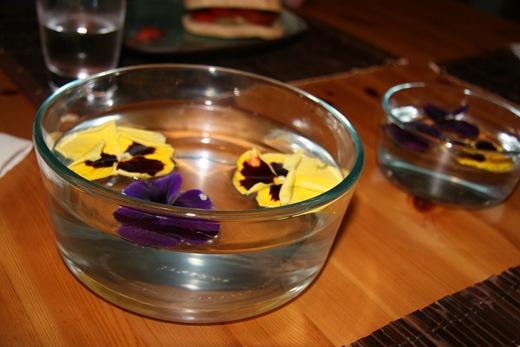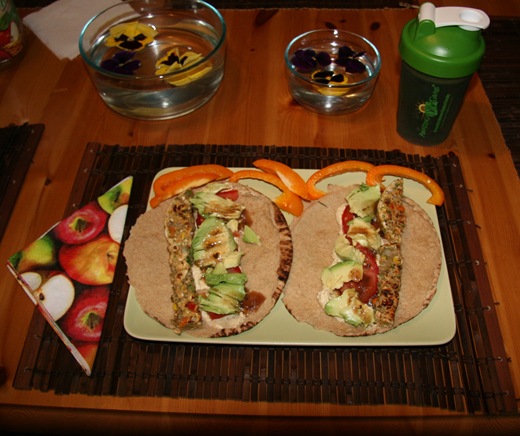 Sketchie Spotting!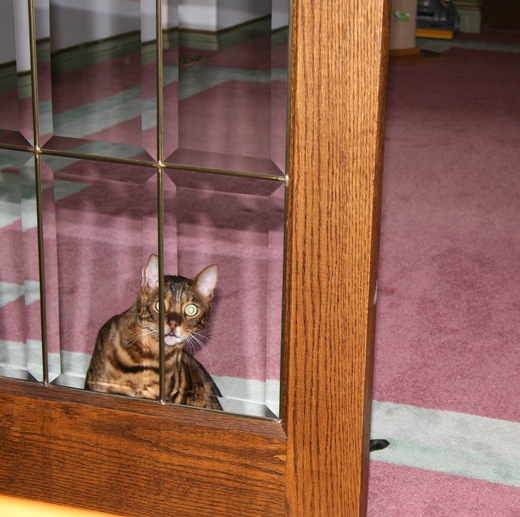 Well folks, back to it.
I'm going to hit the treadmill in a bit. It is STILL raining outside. Grrr. The good news is, the rest of the week's weather is supposed to be fabulous!
Ciao!

Today's question:
What are your biggest pet peeves when working out at the gym?
Mine were always:
Gross hair in the change room
People who didn't clean off their machine
Grunting muscle men
People changing the TV that I was watching (without asking)
You? :)