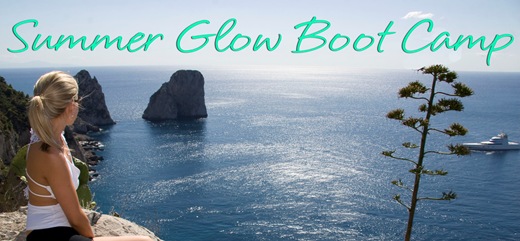 Good afternoon!
Today we have a wonderful guest post for the Summer Glow Boot Camp. Take it away Paige. :)
~~~~~
How to Deal with Healthy Lifestyle Sabotages
Hi OSG readers! My name is Paige, and I blog at Running Around Normal. I'm fairly new to the blog community, but I'm hooked, and find it to be inspiring, helpful, and a whole lot of fun! I'm super excited to be doing a guest post here at Oh She Glows!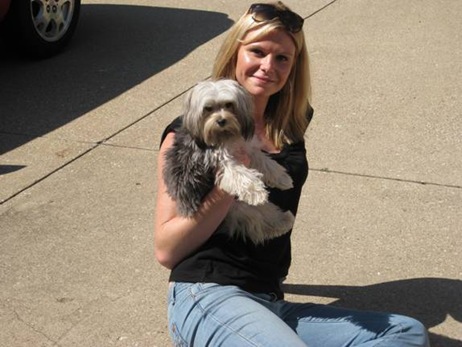 I'm going to talk about how to deal with people who, whether innocently or spitefully, make comments to sabotage your healthy life-style habits with their words or actions.
People can be pretty critical when it comes to others being healthy. Strangers, coworkers, friends, and even family members can act judgmentally toward one's healthy lifestyle. Have you ever been at an office party and chosen to snack on fruits and veggies, while a coworker, who isn't as mindful about healthy eating, turns your way mocks your food choices? There are so many diets around today that people think just because someone is eating healthfully, they're trying to lose weight. Whether that is or isn't the case, we all know having a healthy lifestyle is much more than just trying to lose weight.
Sometimes it's hard to deal with these naysayers. It's easier to go ahead and grab a donut or a food that isn't as healthy so they'll be satisfied and go back about their business.
Moreover, it's not always certain why people choose to express negativity towards a healthy lifestyle. Perhaps they're unhappy with their own health, or jealous they don't have the same self-discipline, or possibly they just aren't aware that what they're saying is even rude in the first place.
However, there are ways to deal with diet derailers without, well, derailing your diet.
· Take the high road: Don't take the comments personally. As mentioned earlier, you don't know the real reasoning behind the comments, and they could be not about you at all. Simply smile and say something like, "actually, I'm the healthiest I've been in a super long time. It's great!"
· Surprise them back: Let them know they're not being PC, but in a non confrontational manner. You could just reply, "how rude!" a la Stephanie Tanner, and give a friendly laugh. Let them know they're comment took you aback, without letting it affect your attitude.
· Play along: take it as a compliment, and pretend the back handed part just didn't happen. Give a simple, "Aw, well thank you for the compliment!" or "You're too funny/kind."
· Be honest: If they warrant a response, just tell them why you're making the choices you are. Something like, "Well, crappy food makes me feel like crap, and this food makes me feel great! I'd rather feel great than eat that and deal with the consequences later."
If you're happy with your body and lifestyle, that's what matters. It's hard when people, especially loved ones, are critical of our healthy life-style habits, but just remember to take it in stride, and be true to who you are. It might be frustrating, but there ways to handle the healthy life-style naysayers without giving in to their jabs.
~~~~~~
Do you ever deal with negative comments about how you eat or other lifestyle habits?
Does it bother you or are you able to let it slide?