First up- the winner of the Canadian Neal Brother's Contest…
I didn't have many people comment on the GMM, so your chances of winning were MUCH higher than usual! ;)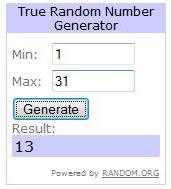 Congrats to Heather! Heather please email me your address and we will get this wonderful Neal Brother's package sent to you! :) Thank you for everyone who made a comment on the Green Monster Movement!
~~~~~~~~
Yesterday, we did a quick grocery shop to stock up on some food we ran out of over the weekend.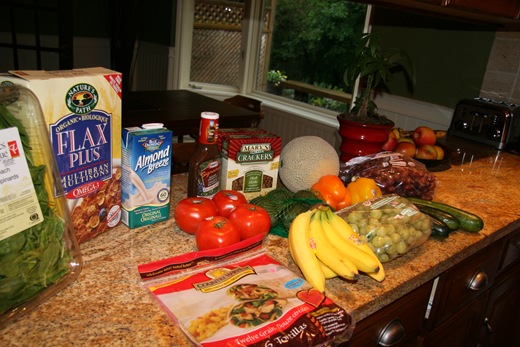 The organic grapes were on sale so we got 2 big bags! I think these are the first grapes I have bought all season because they are just so darn expensive. They are totally splurge worthy though. I had a huge bowl last night. Sadly, I don't think they will last long in this house!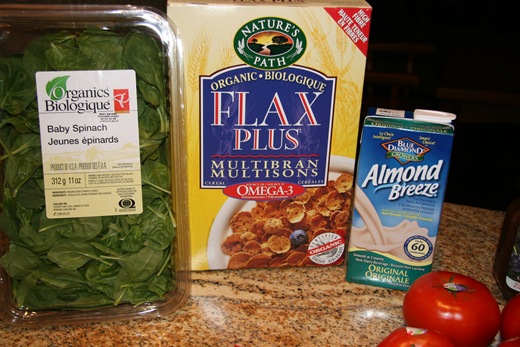 Organic spinach on sale
Nature's Path Flax Plus Cereal (my new obsession)
Almond Breeze in Original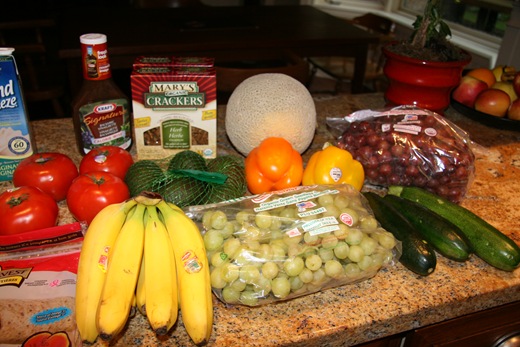 Kraft Light Balsamic Vinaigrette
Mary's Organic Crackers
Twelve Grain Tortilla Shells by Country Harvest
4 tomatoes
Bananas
Bag of avocados
orange + yellow pepper
Cantaloupe
Red + green organic grapes
3 Zucchini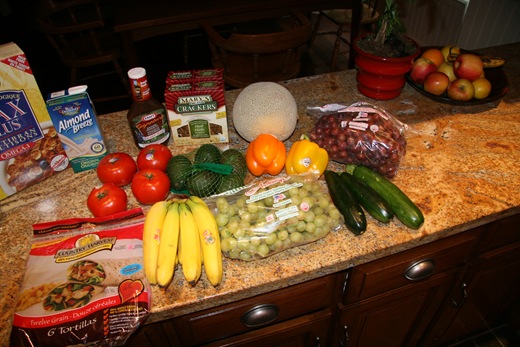 I have been asked whether I buy exclusively organic produce when I shop. The quick answer to this is no.
The more lengthy answer behind it is for a couple reasons. 1) We used to buy everything organic that our grocery store carried. Since starting up Glo Bakery however, we made many cutbacks on our spending. One of the first things that went was organic produce. The only things I tend to buy organic now are spinach, kale, apples, and tomatoes (all high risk for pesticides that I eat every single day!). I also try to buy organic tomato sauce whenever possible. However, I don't tend to buy organic peppers, zucchini, avocados, or other produce items (especially if it has a thick skin that is not eaten) simply because of the cost.
We also buy some organic produce like grapes when it is on sale. Otherwise, everything else you see is just regular produce. And 2) Our local grocery stores don't have a large organic section so there are many products that they simply don't carry organic, or they do carry it, but they are never fresh. No thanks!
I am thinking about purchasing a local CSA for the fall season, but I need to look into it more and research the costs.
~~~~~
Today's question: Do you buy any organic produce on a regular basis? Why or why not? If so, what types of things do you buy organic?