Hello everyone!
First up- the fun and festive table setting!!!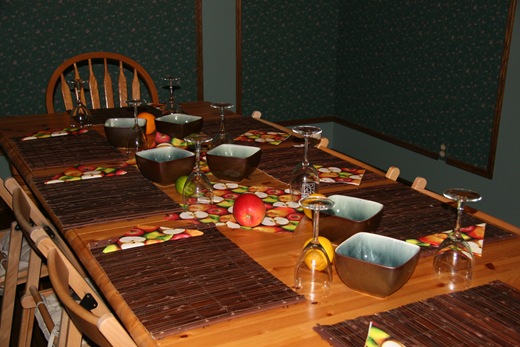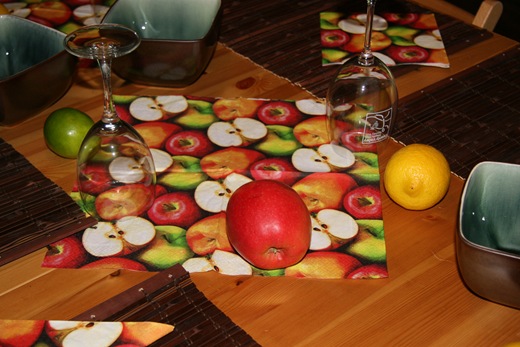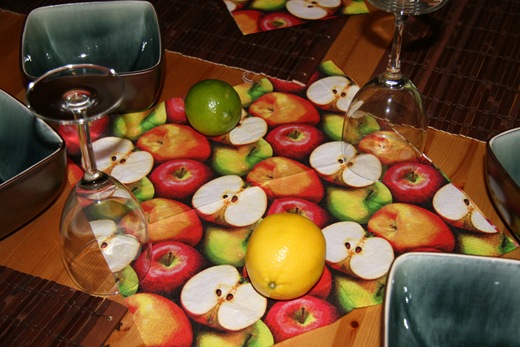 We couldn't afford to buy flowers so I thought this was a nice alternative and FREE!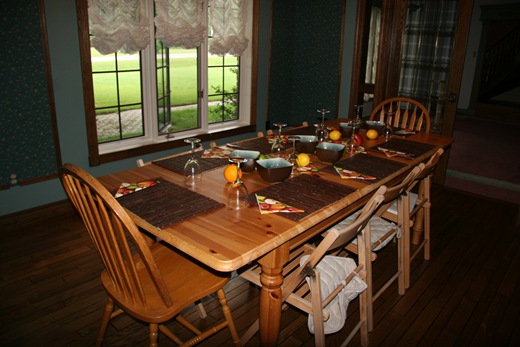 Hello! Zesty is back for his last feature with the Summer Glow Boot Camp! I hope you have enjoyed his recipes and got some new ideas out of them.
Take it away Zesty!
~~~~~
How about taking boring root vegetables and cooking them slightly different?  Ever contemplate what to make for dinner all day?  Try this quick and easy hearty dish. I started with some turnip, carrot, parsnip and Brussels sprouts then added some flavors to match.
The flavors I chose included honey, thyme and apple juice.  The sweetness of the honey, earthiness of the thyme, and the acid form the apple juice was a great balance.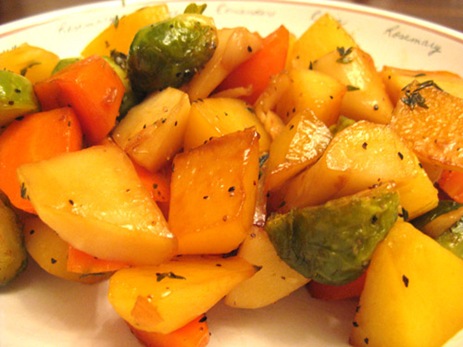 Ingredients
    * 1 Tbsp. Olive Oil
    * 1 Turnip
    * 1 Large Carrot
    * 1 Large Parsnip
    * 6 Brussels Sprouts
    * 2 Tbsp. Honey (or maple syrup/agave for a vegan version)
    * 1/4 Cup Apple Juice
    * 3 Sprigs Fresh Thyme
    * 2 Cloves Garlic
    * Salt and Pepper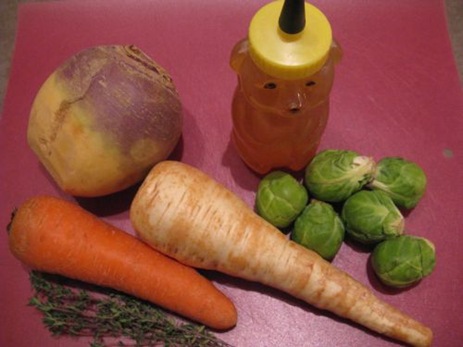 Method
   1. Prepare Vegetables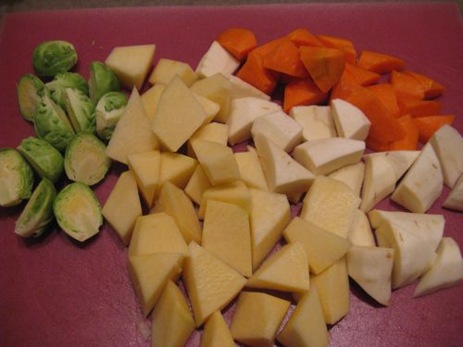 2. Preheat large saucepan oh high heat
   3. Add olive oil to pan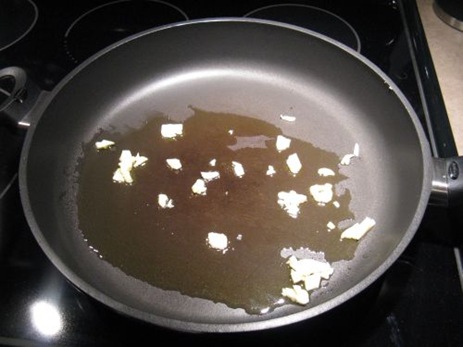 4. Add Garlic
   5. Add all other root vegetables except Brussels sprouts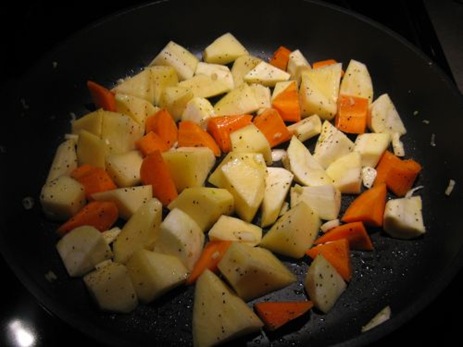 6. Cook on high heat stirring frequently for 5-7 minutes to caramelize the vegetables
   7. Add Brussels Sprouts and Thyme
   8. Cook for 3 minutes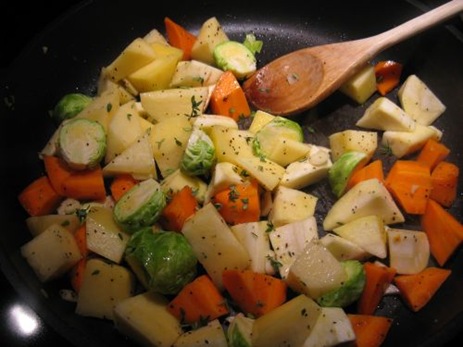 9. Add honey, and apple juice and bring to a boil
  10. Simmer with lid for 10-15 minutes until vegetables are tender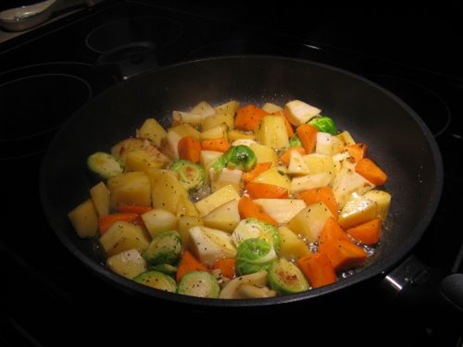 11. ENJOY!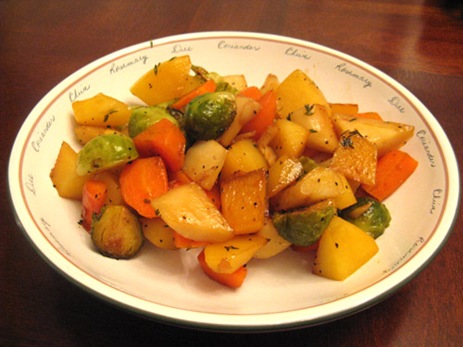 Zesty Tip: Instead of apple juice for this recipe, try your favorite wine (red or white) to give it a richer flavor. If you choose wine make sure to let the alcohol burn off before putting the lid on to finish the cooking process.
~~~~~~
Thanks Zesty! This looks absolutely delicious. :D I love the suggestion to use wine too. It is always amazing to me how the simplest and most basic/unprocessed ingredients can look (and taste!) so amazing when they are done.
Today's question: What's your favourite way to eat vegetables?
I love roasting veggies on the BBQ in a little olive oil….so delicious!

Hey guys- Ange here :D
My sisters and I will be TWEETING today and tonight, so be sure to check us out on Twitter for Party updates and random pictures!!