Good morning!
I was up at the crack of dawn today cleaning the house! I forgot to mention, but we are having family visit starting Saturday morning until Wednesday! My sisters, nephews, brother and sig. others will be coming over to our place Saturday for a big party!! I can't wait. Then Kristi and my 2 nephews will be staying with us until Wednesday. Can't wait!
I also haven't decided what we are making for dinner yet (or apps, sides, or dessert!), but that is on the list today. Any ideas??
~~~~~~~

Last night, I had some water in my fancy Twenty Valley wine glass that I got as a gift for participating in the 10k run.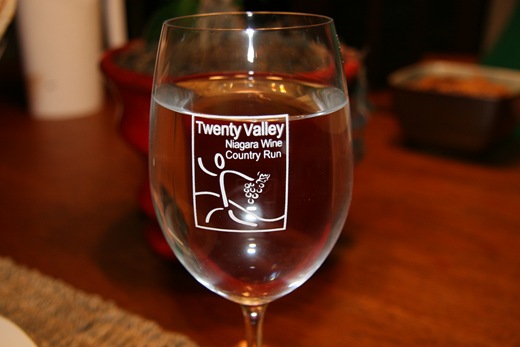 Dinner was on a whim as usual. I threw some ingredients together to create a sauce for my leftover quinoa and it turned out spectacular!!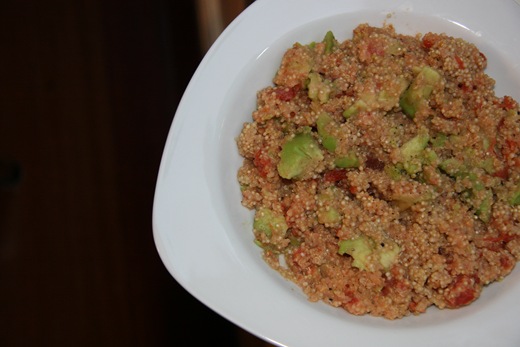 Ingredients:
2 cups cooked quinoa
1/2 avocado, chopped
1/2-3/4 cup canned diced tomatoes, no salt added (PC brand)
2 heaping T hummus
Pinch fine grain sea salt
Freshly ground black pepper
Mixed it all together, threw it in the microwave for 2 mins, and I had a fabulous dish! :) It was a very savoury taste and the hummus made it very creamy and decadent tasting.
I had it with a high protein/high fibre pita (10 grams each per pita!).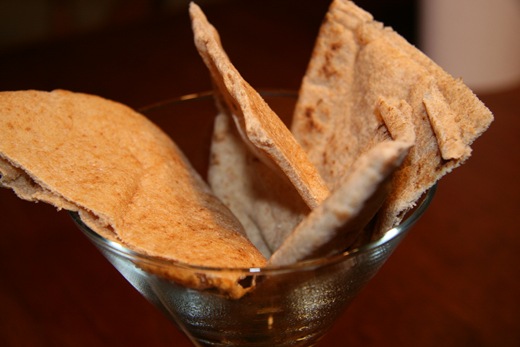 I LOVED this dinner. Naturally I dipped the pita wedges into the quinoa dish. Mmmmm.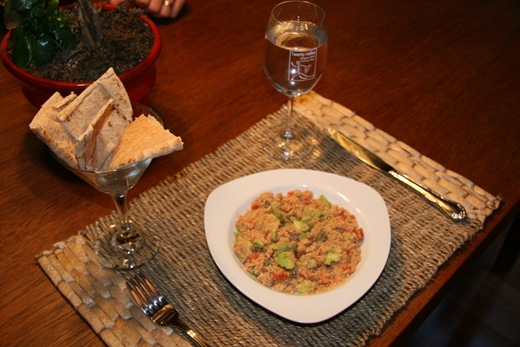 Eric picked up my Uline.ca order on his way home from work last night. I was literally waiting by the door when he got home. I was SO excited to finally get my HOT SEALER!
Ta-da: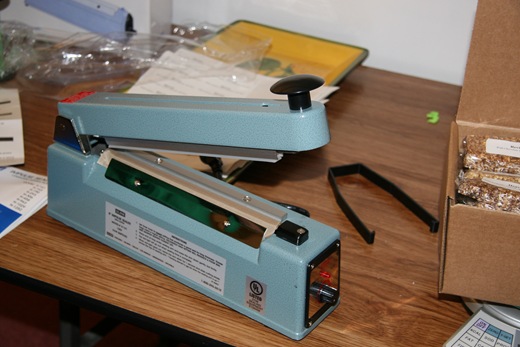 My friends, meet my very first hot sealer. Wait til you see what I do with it.
But first, meet my new eco-friendly boxes on the right. Old box on the left. New box on the right. Much smaller packaging, but it fits 2 bar orders in that tiny little box!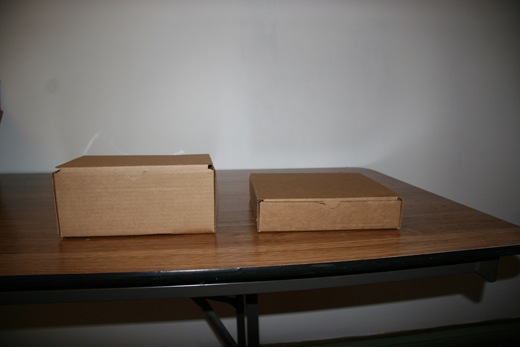 See?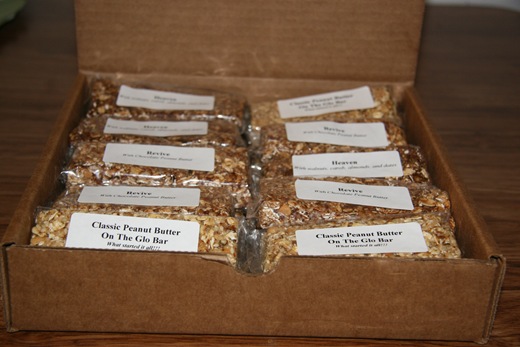 I love my little Starfrit kitchen scale. It was a cheapie (only $30 I think?) but it works great.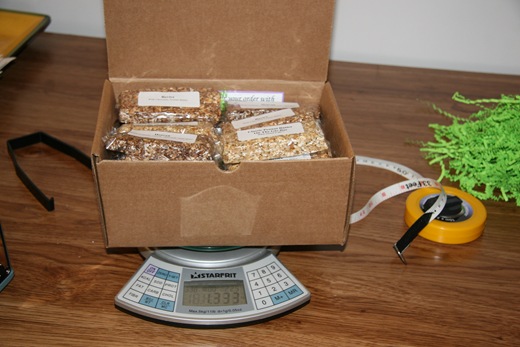 Are you excited?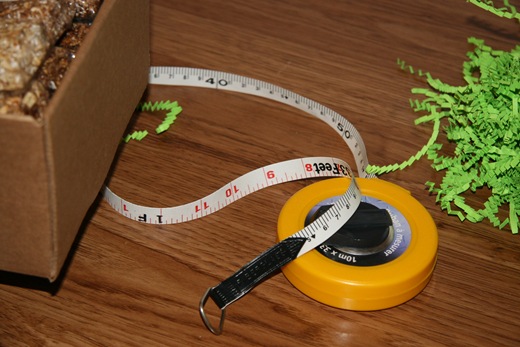 Sketchie is. He's clearly overwhelmed. I love when he curls up his paws like that. We've been giving him a LOT of treats lately and I noticed he is packing on a few pounds. lol. He's perfect just the way he is though. ;)
Do your animals fluctuate in weight? I find Sketchie does quite a bit!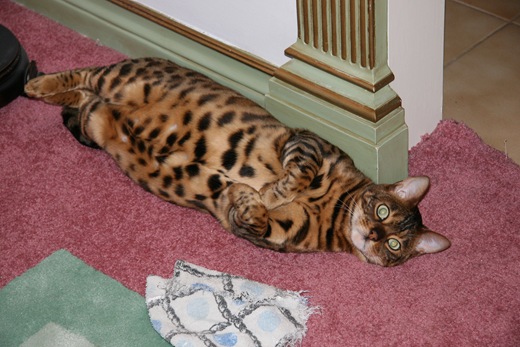 Can you believe this sealer??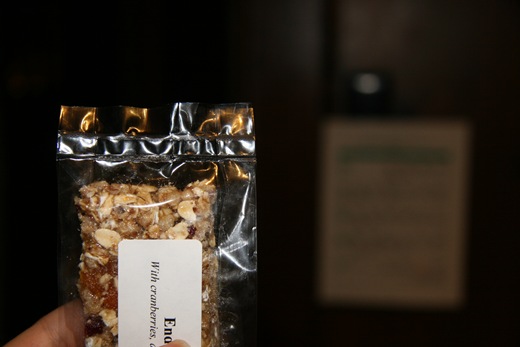 Look how professional that seal looks! And I still have all 10 fingers left too. :)
The bar is also in new (smaller) packaging. Woot woot! I am quite happy with how it looks.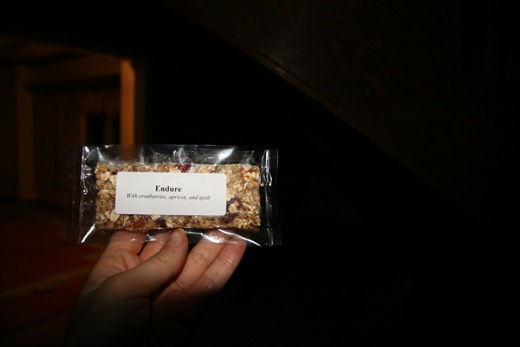 Now for all of you who are planning on ordering the Glo Bars– here is a word of advice. The seal this machine creates is industrial strength. I couldn't pry that end open if my life depended on it. However, the opposite end will tear fairly easily so I suggest opening from that end. ;) Just a tip..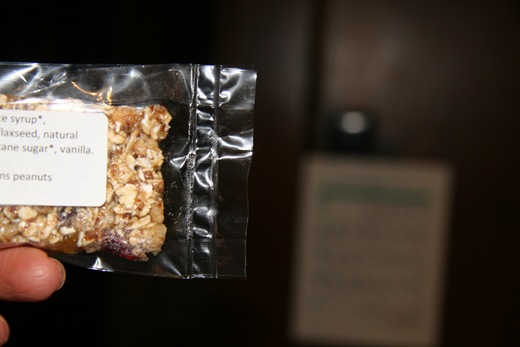 Hopefully I will have professionally made packaging in the next few months, but for now this is a nice alternative! I am also going to be printing the new nutrition labels into the backs of the bars too.
Speaking of which, I added the nutrition information for my Heaven and Harmony Glo Bars. Check it out! I'm still obsessed with the Heaven bar. Eric and I already polished off the batch from the other day! Must. Make. More.
I'm off for a run (hope the rain holds off) and then time to work + clean.
See you later for the WINNER of the US Glo Bar Giveaway! You have til noon EST to enter!
Happy Friday!