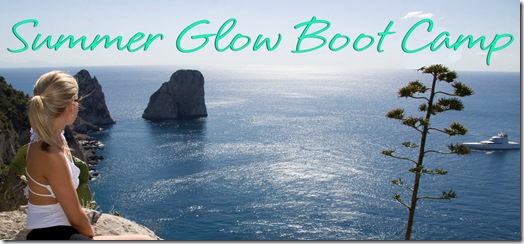 Good morning!
Today we have a very special treat for the Summer Glow Boot Camp! Leslie will be talking about a VERY important topic that I think many of us struggle with- feeling confident in summer clothes! I know I always feel a bit self-conscious when I whip out the summer wardrobe. Society places so many expectations on women to not only be thin, but perfectly tanned, smooth, and cellulite free. It can make the most sane of us feel a bit crazy at times. Leslie is here to offer her awesome tips on how to get past those summer wardrobe fears and to embrace your awesome GLOWING self!
Hello Oh She Glows readers!  My name is Leslie, and I blog over at the whole plate.

When Angela put out her "casting call" for the SGBC, I jumped at the chance.  I've been an OSG fan for quite some time now, and I adore the positive message that Angela spreads.

On my blog, I often write about balance and self-acceptance.  Last year, I found myself working in the high fashion industry, and as you might imagine, the atmosphere made both of those things difficult to attain.  Nonetheless, I still harness a deep love for fashion, and like many, I used to dread the skimpy clothing that peppered garment racks as summer approached.  The sudden exposure our bodies receive in summer attire can be intimidating, but over the years, I've employed a few strategies to relish in showing some skin.

1) Throw out the rule book.  Fashion magazines often entice readers with promises of "seventy tops for your figure," but I'm not here to tell you how to flatter your frame.  Only you can do that.  In my opinion, there is nothing more fashionable than a woman who pulls off her outfit with pride.   Maybe your favorite dress isn't the one fashion editors recommend for you.  It doesn't matter.  If you feel beautiful in it, then you are.

2) Embrace your rights as a woman.  I know, it's easier to say the words, "I am beautiful" than to actually believe them. Summer arrives, and retailers suddenly ask us to reveal more than we do the other nine months of the year.  Instead of complaining, I've finally begun to respond with enthusiasm.  As women, our ancestors fought long and hard for the equality we have today.  It is our right and privilege to bare our arms and legs.  Put on that halter top, zip up those shorts, and feel your place in the feminine community.  Your exposed skin reflects the history of our gender and the freedom we should be proud to enjoy.

3) Treasure the atmosphere.  Summer is my favorite time of year.  The long days, the heat, the opportunities to be outside – these are available to us for just a short period each year, and personally, I savor them.  If I remain indoors with the air-conditioning, warmed by a baggy sweatshirt, I am allowing the season to slip away.  Chances are, long sleeves won't feel comfortable in the sun and hot air, and wearing them will cause you to fixate on your body, rather than the ambiance surrounding you.  So shed those layers, and cherish the beautiful sensation of the summer heat embracing your bare arm.

4) Be a bit narcissistic.  Your legs carry you up flights of stairs, on countless errands, perhaps on miles of runs.  Your arms support every item held in your hands, help you reach high and low, propel you off the floor in a morning push-up.   Your stomach digests the food that keeps you strong, and its core strength keeps you balanced.  With all that your body can do, why wouldn't you want to show it off?  Take pride in the support it provides you, and wear clothes that let the world see its strength.

5) Dress yourself with your heart, not your head.  You've been working hard, strengthening your body through the SGBC.  Maybe your head is still arguing that you aren't ready for a swimsuit or a skirt.  Don't listen.  We women tend to spend hours overthinking our clothing choices – is this flattering, what is the size, can I pull this off.  Fashion is a means of literally wearing our hearts on our sleeves.  Quiet the negative thoughts and allow your clothes to reflect the person you are.

The next time you peek into your closet, I hope I've inspired you to toss away the layers and take a fashion risk.  And if you have a free moment, I'd love to see you at the whole plate!
Thanks Leslie! I absolutely loved this post so much. I think this is such a great topic and I will admit one that I have not really addressed on OSG yet! When Leslie approached me with the idea I was just thrilled. I especially loved this part, "So shed those layers, and cherish the beautiful sensation of the summer heat embracing your bare arm." Wow, what an amazing visual that gave me..a warm summer day…nice breeze..and feeling the warm sun on my skin. Who wants to constantly be all covered up and self-conscious all the time. Embrace it! :) I couldn't agree more with 'If you feel beautiful in it, then you are'…nothing is more attractive on a woman than confidence!!
~~~~~~~

I have been a busy bee in the kitchen this morning as you could probably guess from my late post!
Today I was baking up some donated orders. The first one was for the Glo Bars I donated to Natalie's bake sale for cancer. The second was for the SGBC Sidebar challenge, and the 3rd one I will be announcing below!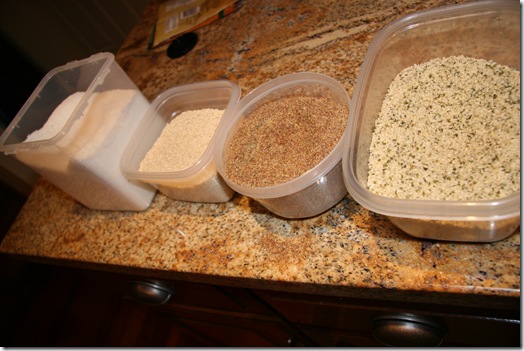 Classic and Revive…two lovely choices.
My new packing table! lol
A taste of heaven…
ATTENTION US READERS!
I know you have had it a bit difficult lately seeing all of these Glo Bars and not being able to order any yet! You've also had to deal with two Neal Brothers contests that were only open to Canadians. Well, today I want to say a little 'thanks' to you all for your dedicated support with Oh She Glows and your enthusiasm with Glo Bakery.
So today I am holding a US-ONLY contest on OSG! I will be sending another test package to the states and YOU could be the lucky recipient! You have a chance of winning one of these variety packs above (Heaven, Class, and Revive bars)!
How to enter:
Leave a comment below about Leslie's post on being confident in summer clothes. If you have any tips on being confident tell us what they are!
Contest is open until TOMORROW, Friday at NOON EST.
Open to US residents only please.
GOODLUCK!
~~~~~~
I am off to pack and ship some stuff! Then it is back to calculating Nutrition Facts.
See you later for the winner of The Amazing Grass Contest! You have 1 more hour to get your entries in!!!
Also, just a quick note about emails- I am experiencing a large volume of emails lately for OSG, GMM, and Glo Bakery. Please rest assured that I am receiving all of them and I will get to them as soon as possible! Thanks so much for your patience. :)