I wanted to go for a run all day long but it was yucky weather, and sure enough after my treadmill workout & shower the sun came out! That's always the way isn't it?
Another confession.
I blew off my SGBC workouts last night! Me and night time workouts just don't mix! I was tired, feeling blah, and I had bad stomach cramps. There was nothing that could have made me workout last night! lol. I think my body has also been a bit more tired since the 10 miler on Sunday (I know excuses, excuses!), so I am just listening to my body and not pushing it. :D
I think I had a great workout today though despite not wanting to step one foot on that treadmill.

The workout:
Duration: 50 mins
Treadmill hill workout, speed 4.0, incline 15%
Max heart rate: 161 bpm
Avg heart rate: 148 bpm
Distance: 3+ miles
After the treadmill workout, I got [almost] caught up on SGBC exercises 23-30. I was pooped afterward.
Look what I wore after my workout: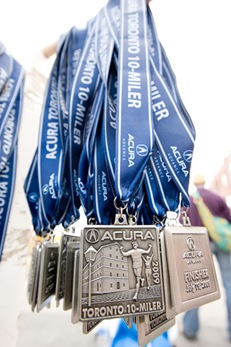 I couldn't resist! I am still basking in the glory!!!

After my workout and shower, I had a lovely reward for my hard work!
It was tall, dark, and handsome…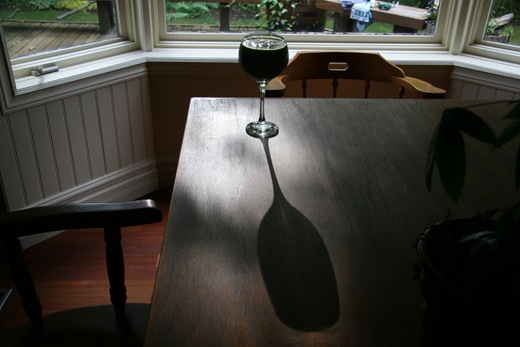 AND of course GREEN!
My focus today was to make a green monster that would be a great workout recovery drink! I upped the protein with extra firm tofu.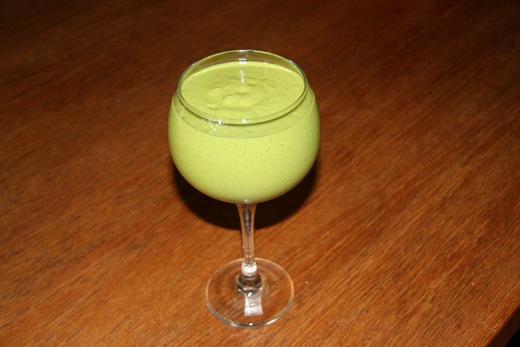 Pumpkin Pie Protein Power Green Monster
Ingredients:

3 cups spinach (lightly steamed)
1 cup soy milk
1/2 serving P.C. extra firm tofu (8 grams protein)
1/3 cup pumpkin
1/2 t-1 t cinnamon
pinch of nutmeg
2-3 T crushed graham crackers (Oh no she didn't!!!)
1 banana
1/2 cup water
1 T pumpkin seeds (optional)
ice
Print Recipe
Oh. Dear. Heaven. was this Green Monster GOOD! It tasted like pumpkin PIE! And it SMELT like pumpkin pie too! Heaven in a glass. I can't wait to make this one again.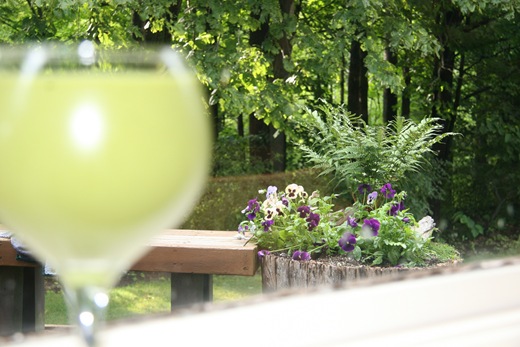 I feel so amazing right now. My belly is full and content.
Eric is almost home with my Uline.ca order! I'm so excited I ordered a hot sealer to seal my glo bar packaging! I also ordered some new bags that will be a better fit. I will reveal some pictures tomorrow morning!
I will be updating the Nutritional Information on Glo Bars again tonight so keep your eyes peeled. I was calculating the nutritional info for my Heaven Peanut Butter Brownie Bomb Glo bars and I made a shocking discovery- these are the lowest in calories out of ALL my bars!!!!!!! I am so shocked because these bars are by far the most rich and indulgent tasting out of all of them.
Enjoy your evening! Hubby is home…yay!! :D

Don't forget the US Glo Bar giveaway goes until tomorrow!