Attention, attention! A delicious bake sale charity auction is going on over at Natalie's blog until tomorrow!
Canadians: Want to bid on my Glo bars for a good cause? Check out Natalie's charity auction!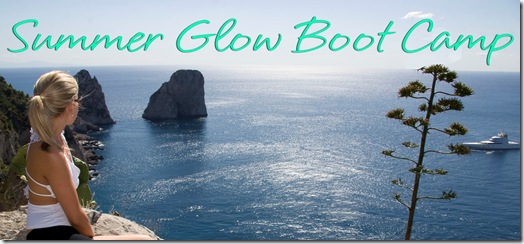 Learning To Love The Journey
Hello Summer Glow-ers! ;) Are you glowing yet?
As you probably noticed, this week's theme is 'It's All About The Self-Love, Baby!' Oh yes.
This week we will be focusing on APPRECIATING our beautiful bodies for the amazing things they are.
Right. this. second.
Not in 10 pounds.

Not on your wedding day.

Not when you go away on your summer vacation.

Not when pigs fly.
Right. this. second.
Take a moment to reflect on some of the thoughts you had about your body today. My guess is that many of them were negative, right? I am guilty of this too, although I am slowly learning how to push out the negative thoughts and replace them with more positive ones. It takes time to change our thought processes which are so automatic and ingrained in our heads.
Many of you have probably read about my Road to Health series. They chronicle my entire journey though the bad times and the good times and how I finally stopped obsessing about food and weight.
All too often, we think 'Only once I get to Point B, will I be happy' or 'Once I lose the weight, I will be happy/I will stop snapping at my boyfriend/I will go out and get that dream job'.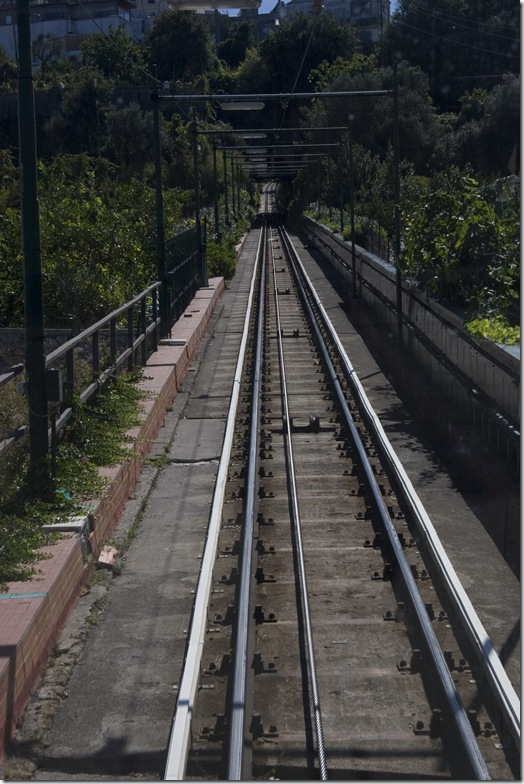 That is not a good way to live our lives! As women, I think we are especially prone to this type of thinking. We often put our own happiness to the side because we think that we aren't worthy of true happiness and self-love until we have molded ourselves to which society deems is acceptable. I have spoken to so many women who just can't seem to break out of the mindset that their life doesn't officially begin until they have shed the weight or transformed their body.
It doesn't have to be this way!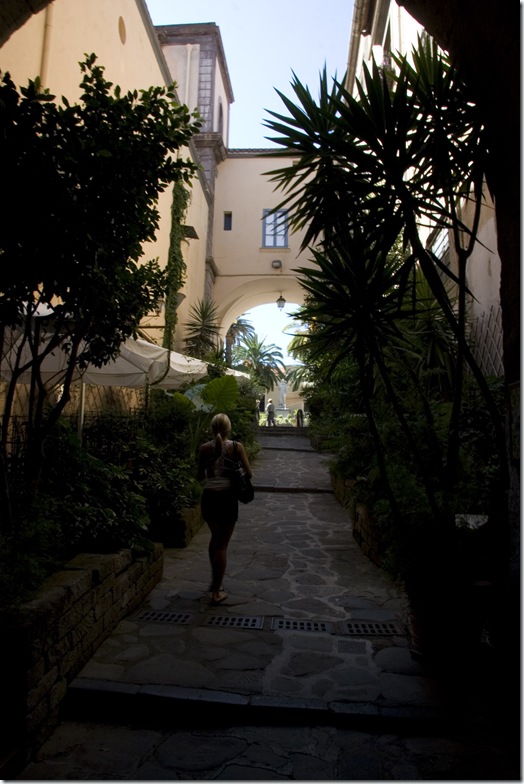 Several years ago, when I started to lose weight, I didn't even stop to reflect or appreciate my hard work. Losing weight is VERY hard work, but often, we get so caught up in our 'end goal' that we take all of the pleasure out of those small triumphs that we make, often on a daily or weekly basis.
One of my gripes about many women's magazines is that they seldom write about all of life's small pleasures and how we can learn to appreciate small changes we make to our lives on a cosistent basis. All we tend to read is, 'LOSE 30 POUNDS BY CHRISTMAS' or 'FIT INTO YOUR BIKINI BY MEMORIAL DAY'.
What about this:
'Take a moment at the end of your day to reflect on the good choices we made today!'
I know, it's not as catchy is it! But, just think about it for a moment…
I didn't take any time yet today to reflect on some positive choices I made today, but I certainly need to start doing so. I think that things can become such a habit that we forget to appreciate all the great things we do for ourselves each day.
If I were to make a small list, this is what today would read like:
I celebrated with a fun green monster today, when I was really tempted to skip it because I was so short on time this morning and just wanted to start baking. Instead, I took some time for my health!
I didn't feel like it, but I did some stretching today to thank my muscles for getting me through 10 miles yesterday.
I had some dark chocolate for dessert at lunch today and didn't let myself feel guilty for doing so. For whatever reason, when I was struggling with disordered eating, indulgences early in the day used to be a big trigger for me and would set me up for over-eating. I didn't let myself feel guilty today.
When I looked in the mirror this morning, I smiled and told my body how it did me proud yesterday! lol…true story! Why not, right?!
I didn't even realize I had done so many positive things for my health until I listed them just now! I am sure there are others too.
If I could turn back time, I would definitely do more exercises like these when I was losing weight because I will admit, I often did not appreciate the journey. I was so focused on losing the weight that I really forgot about all the changes I have made.
I think it is crucial to stop and reflect each day, a few times a day, or a few times a week. Whatever works for you. Pencil it into your schedule if you have to. The best part of it is that it only takes a few minutes to think about a few positive decisions you made in honour of your health that day.  
SGBC Homework
Yes, we have homework this week!
Once a day for the rest of the week I am asking you to take a few minutes to stop and write down a few positive things that you did in honour of your health on that particular day.
See if it helps you appreciate the journey!
Tonight's question:
Do you stop enough to reflect on how far you have come? Do you pat yourself on the back for your accomplishments or are you always wanting more, more, more?

See you tomorrow for a hot topic that made my blood boil today!
Don't forget to enter the awesome Amazing Grass giveaway! Keep those Green Monster stories coming.