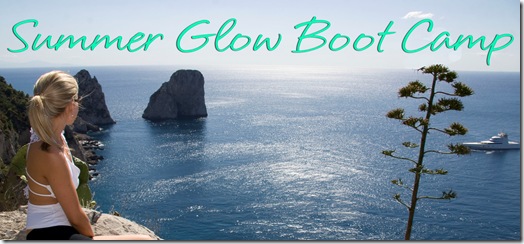 Hello boot campers!
We have a fabulous guest post from Madison today on the topic of getting active with your friends!
Take it away Madison!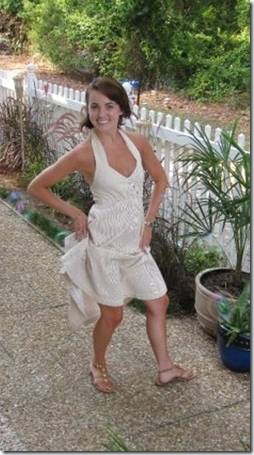 How to incorporate all of your friends into a healthy lifestyle…

So, how many of us live a crazy, busy life and when catching up with girlfriends—it revolves around food? It is just "so easy" to spend time and chat with your friends by meeting at a restaurant or that ice cream place just down the block.

Well, I am here to inform you—there is more fun to be had and it is the healthy, good-for-you kind of fun!

I like to incorporate my friends into a healthy lifestyle. I have a wide variety of friends—some that work out and are strict with their eating and some that survive off burgers and fries and never sweat. I love all of them regardless. There are more options for "girl time" to benefit our health. I am going to challenge you to try one or ALL of these ideas with your girls. You will feel so great afterwards, and I would be willing to bet your friends will too.

Host a weekly fitness walk. Dedicate a night of the week or Saturday mornings to a walk in the park, or local trails near your house. Invite a few of your friends and have fun chatting it up while you burn calories. Bring a healthy snack for afterwards and alternate who brings the snack each week. This will hold your friends accountable and keep them coming back.
Start a craft club! My friend Sarah and I just started this. We will complete a unique craft each month together. It is a lot of fun to be creative and laugh about all of your insecurities with your friends, while crafting. Look at Martha Stewart, Oprah, or Rachel Ray online for lots of craft ideas. Most of the Rachel Ray ones are very eco-friendly too.

My personal favorite—be a hostess with the mostest—hold a DANCE party! I am so in love with dance, so I love to choreograph enough dances to fill 30-45 minutes. All of the girls laugh and sweat and have a great time! I do lots of latin moves with hip swings, salsas—to amp up being a "sexy girl." Then, prepare dinner together. It is really easy to make a healthy taco bar. Have one girl prepare the chicken, veggies, and/or turkey. Other girls can chop toppings. Make salsa. Heat the tortillas. It is very rewarding to work out and THEN eat a healthy meal with your girlfriends. It feels muuuuch better than working out and then going to Cinnabon (believe me, I know from past experience, no good).

Start off trying one of these activities. Your friends will definitely thank you for being innovative with new ideas. I have found that events like these really become bonding experiences and strengthen friendships. I promise, you will have FUN!

Madison

Check out my blog—I am pretty new to the blog world and would love for you to come visit me!
Thank you Madison! So many awesome ideas. :D
Today's question:
Do you do active things with your friends? If so, what?