We have another recipe from Zesty today! Take it away, Zesty!
A Treat For The BBQ:
Cooking ground turkey on it's own can be difficult to keep juicy and avoid having it dry out. With that being said, I thought I would try another technique that I normally use with ground beef, an egg and some bread crumbs.  I also spiced this up a little bit with some ginger and garlic chili paste.  It was a nice hint of flavor which went well with the savory and hoisin barbecue sauce.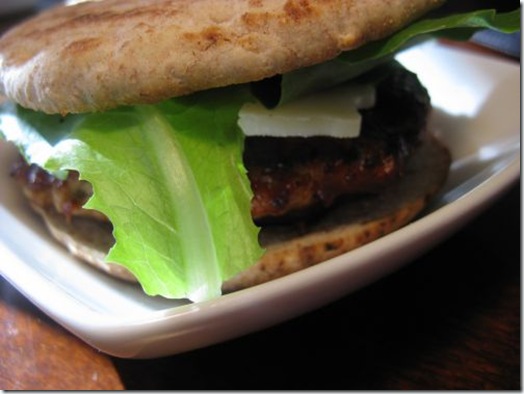 Ingredients
    Ground Turkey
    1 Egg
    1/4 Cup bread crumbs
    1 Tsp. Garlic Ginger Chili Paste ( Purchased in a jar)
    Salt and Pepper
    1 Tsp. Savory
    Pita Buns
    2 Tbsp. Bottled Barbecue Sauce
    1 Tbsp. Hoisin Sauce
Method
   1. Preheat your grill to medium high heat;  Mix hoisin and barbecue sauce together in a bowl.
   2. Add ground turkey to a large mixing bowl.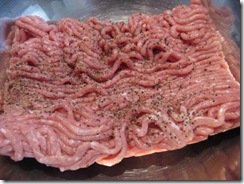 3. Add all other ingredients and mix together gently.  Do not over mix.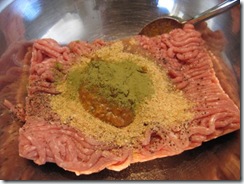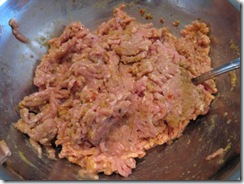 4. Form into patties and let rest on wax paper in the fridge for 15 minutes.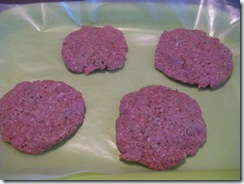 5. Once chilled and set, place on grill and let cook on one side for about 6 minutes; close lid.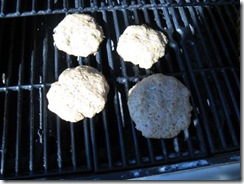 6. When a crust forms on the burger flip it over and apply the barbecue sauce and continue cooking until complete.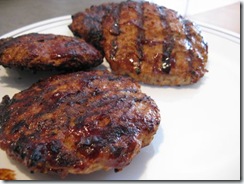 7. Toast your buns on the top rack while the burgers are finishing the cooking process.
   8. Remove from heat and assemble.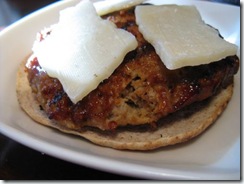 9. ENJOY!
Zesty Tip: When working with any ground meat especially turkey, it is essential that you season it really well with whatever flavor you care for.  Do not over work the meat when forming it into patties or balls.  By over working it you will make the meat tough and not as enjoyable.
~~~~~~~~~
Thanks Zesty!
I spent the morning finishing up my Glo Bakery menu/price list. I am loving the new look of it!
Publisher > Word
I wasn't overly hungry for lunch today after my big breakfast, but I knew I had to get my fuel in so I rolled up my sleeves!
I had some leftover quinoa in a spaghetti sauce with hummus. WOW this combination blew my taste buds away! It was so simple, but so very perfect!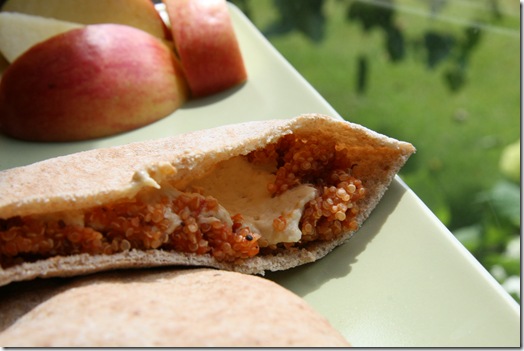 And a delicious apple on the side. I finally found out what flavour this is, a FUJI! They are SO juicy and flavourful! My new favourite.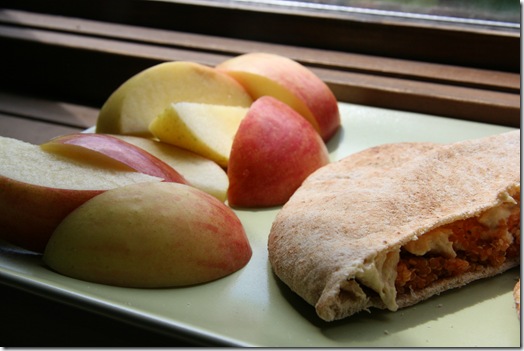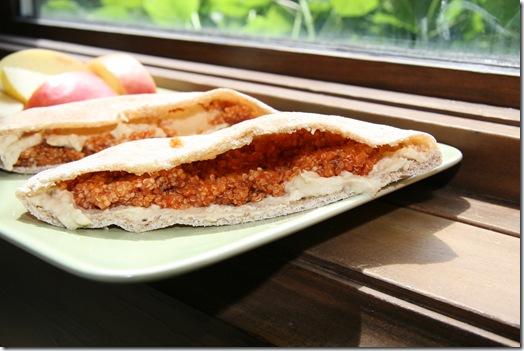 This lunch was rocking my socks off! I loved the quinoa + sauce + hummus combo! Mmmm.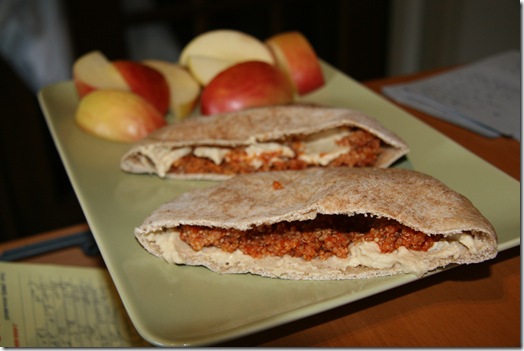 I'm going to get some water and vitamins now.
Ok, we are off to a sports store to check out running hats/visors! I will probably buy some Cliff shots, but I'm not sure if I will use them tomorrow or not. I am a bit worried they might upset my stomach after reading your comments. Oh, and where does one store them while running? In my clevage? LOL

See you later for another fun guest post on exercising with friends and the rest of my race prep + eats!