Try not to laugh too much!!!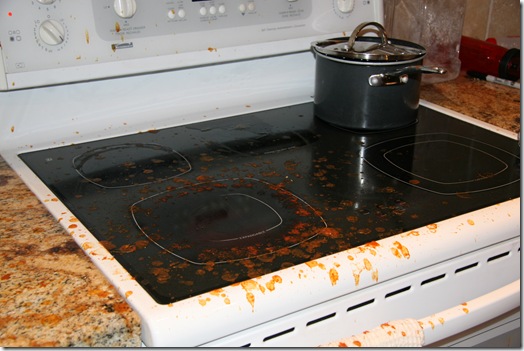 This is what was going on in my kitchen while I was typing an email to TINA!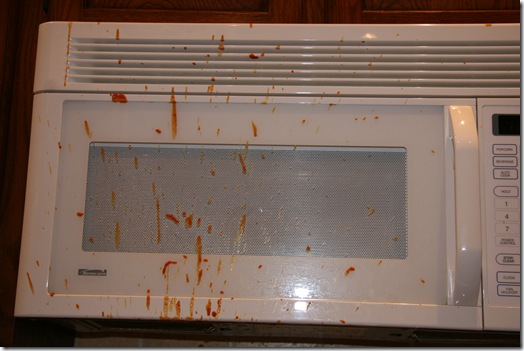 Who knew a curry sauce could SPLAT a 10 foot radius!?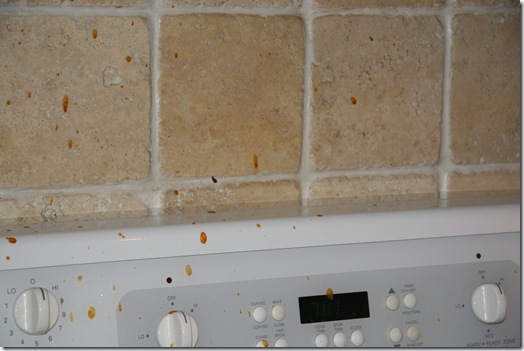 Oh and the sauce splat all over the floor…almost 10 feet!! Wish I got a pic of that too. I walked into the kitchen and Sketchie was sitting a safe distance away just staring at all the splats flying everywhere. I couldn't stop laughing, it was HYSTERICAL!
Note: This picture was taken before the splats happened!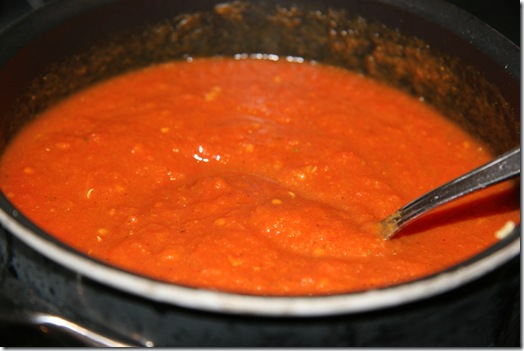 Luckily I cleaned it up before Eric got home! hehe. I told him all about it though and how Sketchie just sat there and watched it happen and didn't even come into my office to warn me! I need a watch dog!

I decided that I was going to make a curry inspired dish tonight!
My inspiration: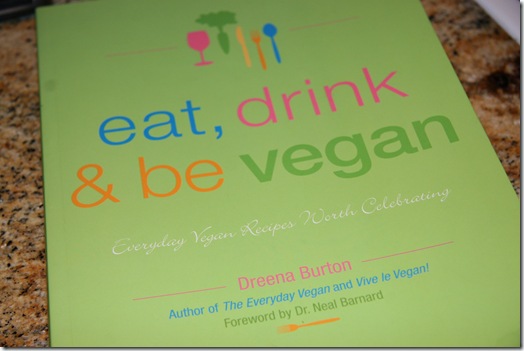 I used this recipe as inspiration, but as usual, couldn't be bothered to follow a recipe!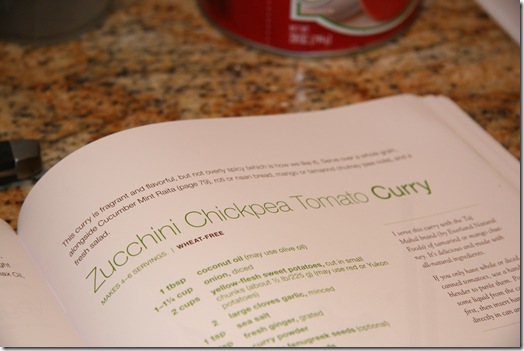 Easy Beginner Curry
My ingredients:

1 heaping T of curry powder
1 t ginger (I didn't have fresh so I used dry)
1 28 oz can salt-free crushed tomatoes (this brand is SO good!!!!!!)
1 T coconut oil
2 cloves minced garlic
pinch of sea salt
pinch of ground cloves
pinch of celery seed
black pepper
1 cup uncooked brown rice
Frozen veggies
Shredded coconut and peanuts (optional garnishes)

Cook brown rice according to instructions on back of package. Mix all sauce ingredients into saucepan and heat on low, stirring frequently. Do no leave it along uncovered! (lol). You can stir in veggies and cook in the sauce or cook them seperately. Add peanuts or coconut for garnish.

 
Print Recipe
This was a decent curry sauce, although it was lacking a certain creamy quality that I like about some curry dishes. In my last curry dish, I used coconut milk and this MADE the dish. Had I had some on me tonight I would have added 1/4 cup-1/2 cup of coconut milk to the sauce to make it fuller. It still was quite good though regardless! Not too spicy either, so it is a good 'beginner' curry.
I had my sauce over a bed of brown rice and then sprinkled steamed veggies on top: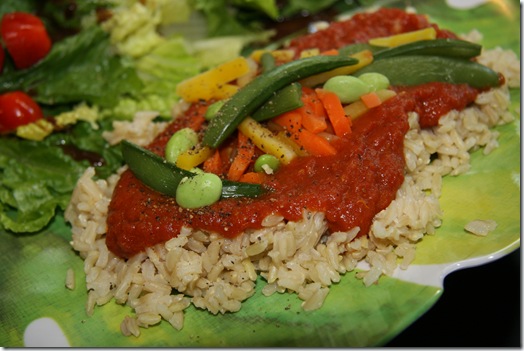 And a HUGE side salad: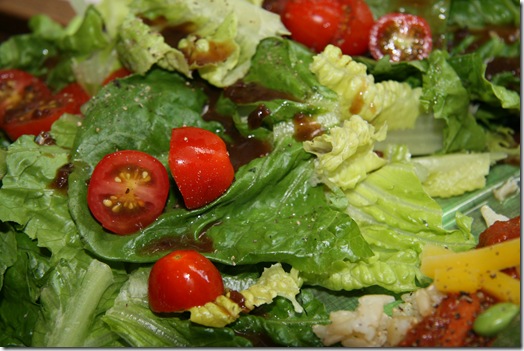 With Amazing Grass 'Chocolate Milk':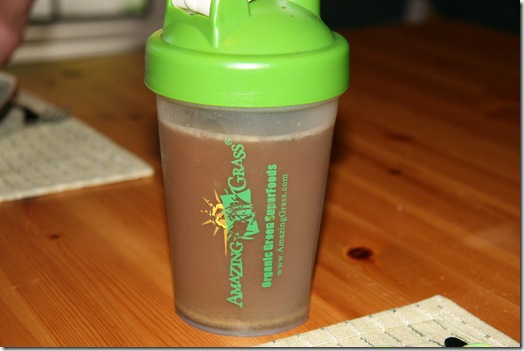 On my fun leaf plate from Wal-Mart: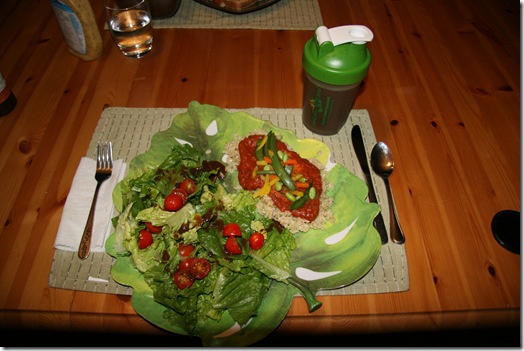 Eric has this habit of fiddling with his wedding ring. It clanked into his water tonight! lol. Classy!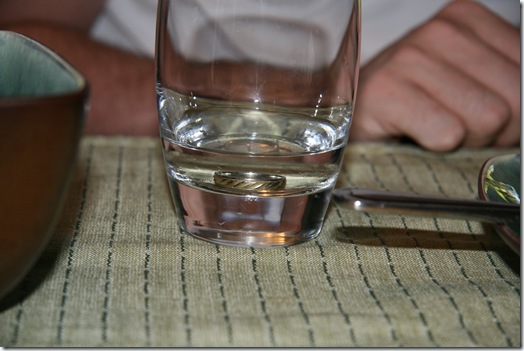 The hardest thing about having a bakery is not being able to eat the goodies! I made a batch of my blueberry walnut streusel vegan mini loaves (now that's a mouthfull!). And I wanted more than anything to have one after dinner…but I couldn't!!! *deep sigh* ;) Of course, I could make a separate batch for myself, but when I bake in the kitchen for 10 hours, that is the last thing I want to do- bake another batch!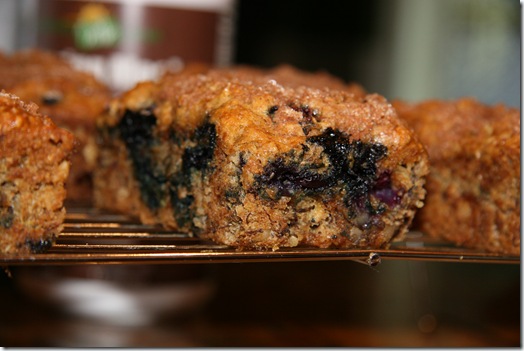 1) Still haven't had a chance to workout yet today, but I will be doing it, mark my words! I will be posting my workout on Twitter tonight! Follow me here, if you aren't already! Don't have Twitter? You should…it's FUN! You get to learn a bunch of things about me that I don't post on the blog…muhauhauha.
2) I had a good laugh today. I was looking at my desktop and thinking how full and cluttered it was (My PC desktop not the actual desk top!), and then it HIT me how many green monster pictures I had saved to my desktop!!! I swear if anyone looked at my desktop and didn't know what website I had, they would think I was utterly crazy! I think I have about 30 of your green monster pictures saved to it. haha…guess I better clean it off. It's taking over!!! Don't forget to submit your green monster recipe to [email protected]
3) Are you guys making sure to write yourself a love note for Operation Beautiful days on the SGBC? I wrote one today and put it on my fridge. It says, 'WANTED: Wholesome and delicious fuel. Calorie counting need not apply!' :)
4) Meghan has put together an amazing cookbook to raise money for TNT! Be sure to check it out. I was so impressed by all the hard work she put into this cookbook!!! It is only $10 bucks which is a steal for all the great info packed in the book.
5) No movement with regard to my US package stalking! :( That means one thing and one thing only: It is stuck at customs! Hopefully tomorrow I will hear something…until then…I STALK!
Have a lovely night, I'm off to workout, and then REST (and Tweet!).