Hellllooooooooo (a la Jerry Seinfeld!) ;)
Caution: Angela is HYPER tonight. More so than normal. Read with caution!
1) HEMP SEEDS
Looking for a quick and healthy way to boost the protein in your cereal, oatmeal, pastas, or salads?
Try hulled hemp seed!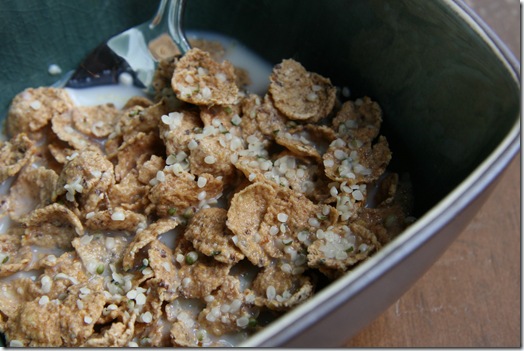 In 1 tablespoon, it has almost 6 grams of protein, 80 calories, and 5 grams of heart-healthy fats! I LOVE hemp and I have been adding it to my cereal lately for more satiety! It was a wonderful rich and nutty flavour.
It. Is. So. Good.
~~~~~~~
Green Monster Recipe:
Do you feel draggy in the mornings? Do you want to awake with a fresh peppermint zing? I know I sure do! This chocolate-y peppermint green monster is so delicious and minty, you will be hooked in no time. Feeling scandalous? Try adding a bit of Bailey's for a delightful night cap.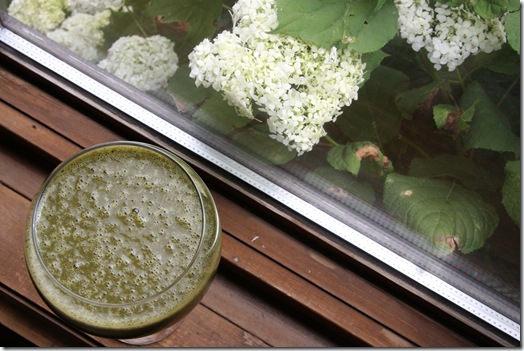 'Peppy' Carob Green Monster
Ingredients:

3 cups steamed spinach (helps calcium absorption when you steam it)
3 cubes ice
1 cup almond milk (or your choice)
1/2 t pure peppermint extract (or 3-4 fresh mint leaves)
1.5-2 T carob powder (adjust to your taste)
1/2 banana
1 T chia seeds (or flax)
Kyolic Garlic extract
Print Recipe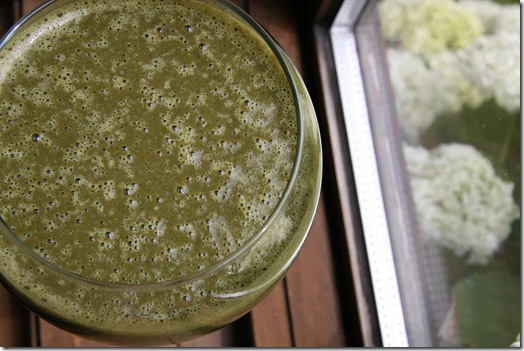 WHOA BABY! My taste buds were throwing a Much Music video dance party in my mouth (remember those!?).
Don't forget to check out Green Monster Movement. I now have 9 of my favourite recipes added to my recipe page! Please send me your green monster recipe + photo! I LOVE reading about new recipes. Not only will it be posted on the GMM website with a link to your blog (if applicable), but I may try yours out too and feature it on OSG!
2) CAROB POWDER
Some of you may be wondering, what exactly is carob powder, anyways?
You've probably noticed that I bake with it a lot too. And I am not sure I have ever talked about the wonderful nutritional benefits yet!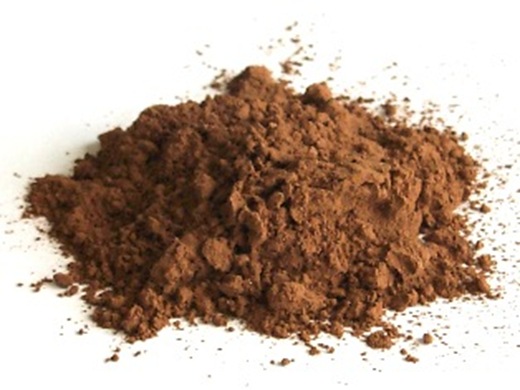 What is carob powder?
Carob is often used as a substitute for chocolate or cocoa powder in cakes, cookies, and candy. To substitute carob powder for cocoa, replace one part cocoa with one and one-half to two parts carob by weight. While carob powder doesn't have as 'chocolatey' taste as chocolate does, it is much sweeter than cocoa so you don't need to add sugar.
Remember when I made my homemade carob chips?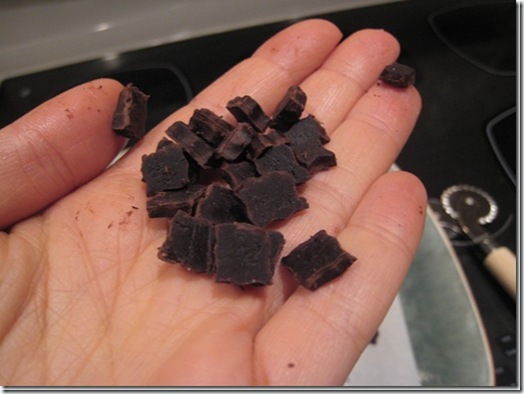 They turned out SO sweet and I didn't even need to use sugar!! I liked these chips better than actual chocolate chips if you can believe it. You can even mix carob into milk or water for a hot chocolate or chocolate smoothie.
I made the chips for my raw carob cookies: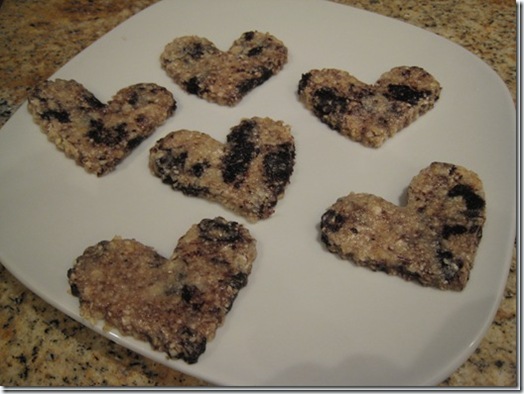 YUM! I want to make these again!
Carob is also naturally caffeine free so it is great for those avoiding it or giving it to children!
Health benefits:
Improves digestion.
Lowers cholesterol level in the blood. Carob seeds don't have a cholesterol agent.
It acts as an antioxidant.
It can be used to treat diarrhea in children and adults.
It contains an active substance that is effective against asthma. Carob is also used for asthma problems caused by allergies.
It doesn't contain caffeine. It works nicely for patients that have high blood pressure.
It can help to prevent lung cancer, if used regularly.
It contains vitamins E and is used for the treatment of cough, flu, anemia and osteoclasis.
Carob tannins have Gallic acid. Gallic acid is analgesic, anti allergic and antibacterial. It is also antioxidant, antiviral and antiseptic.
It is used for the treatment of polio in children, as the Gallic acid in carob tannins helps to prevent polio.
It is rich in phosphor and calcium. For this reason, it is used in the fight against osteoporosis.
[Source]
I tablespoon has around 15 calories and 2 grams of fibre! A great addition to any Green Monster!
I picked mine up at Bulk Barn but I am sure you can find some in the organic section of your grocery store too!
3) CHIA SEEDS
My 20 pound bulk order of chia seeds arrived today!!!!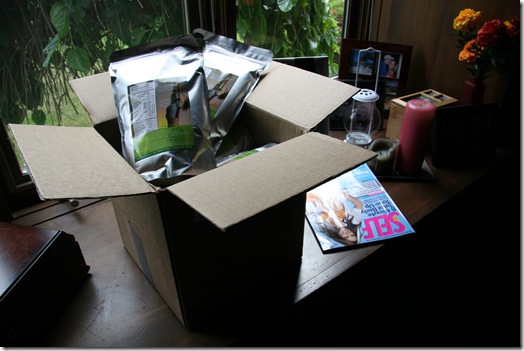 I got 20 pounds for around $9 CAD a pound! This is awesome considering Bulk Barn costs $20 a pound!!
Health benefits of chia seeds can be found in my previous post.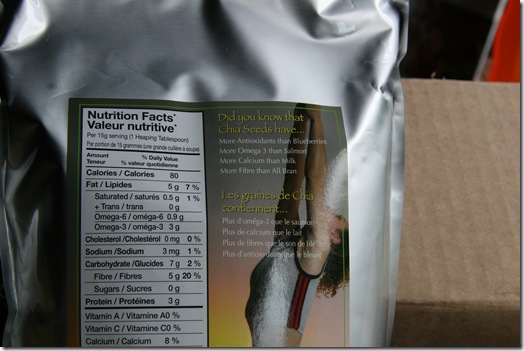 Uses for chia seeds:
Add to Green Monsters…yippee!
Add to cereal and yogurt
Sprinkle over pasta or salads
It is tasteless and doesn't need to be grinded like flax
Grind it up into a flour and Use in baking
On Salads
In your favorite smoothie recipe
Cereals (hot or cold)
Salad Dressings
In Soups
On Sandwiches or in wraps
On Scrambled eggs
In Ground meats – add to meatloaf before cooking
Salsas
Pastas
Humus
Rice
Potatoes
Grilled foods
Stir Fry
Chia seeds are also excellent when included in baked goods, including breads, muffins, cookies, cakes, pies, macaroons, etc. Be creative: consider adding chia seeds for recipes that you might usually use flax, sesame, poppy, or hemp seeds. I plan to use chia seeds in most of my baked goods now!
Chia Gel Recipe
Put nine parts of water into a sealable plastic container. Slowly pour one part seed into the water and whisk to avoid any clumping. Wait a few minutes and whisk again. Let Chia Seeds stand for a about 10 more minutes, then stir again to break up any last clumps.
Store in your refrigerator for up to 2 weeks.
Add this gel to any of the foods mentioned above and mix well.
They company also sent me a free bag of chia flour (ground up chia seeds) to try out in baking too! I can't wait!! He said you can substitute 25% of the flour for chia powder and make the recipe much more nutritional.
Here is the BEST PART:
Tonight's question: Have you tried carob, hemp, or chia before? What do you use it in? I'd love to hear your ideas as I will be experimenting in my bakery!
OR: Have you recently tried a new health food that you are just crazy about and want to share it with the world? Leave a comment below!