Have you been wanting to get your hands on some Amazing Grass??
Don't forget to enter my Amazing Grass giveaway! This is the first set of 3 amazing prizes that will be given away the month of July. You won't believe what the grand prize is, either!
Also, check out the updated recipes over at Green Monster Movement!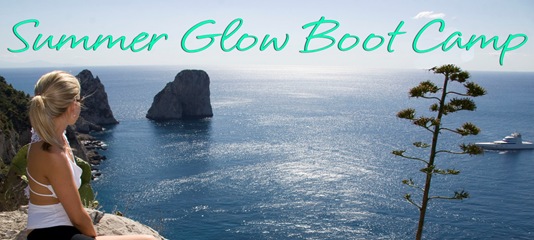 For the SGBC today, we have a guest post by Kath from Kath Eats Real Food on the topic of Sports Nutrition! As you may know, Kath is currently training to become a Registered Dietitian to pursue her love of food and health as a career.
Take it away Kath :)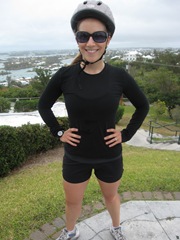 "Sprint To The Fridge"
By Kath
Eating is supposed to be simple. Exercise is supposed to be fun! But when training for a sporting event or simply wanting to maximize your workout energy, here is some basic information to keep in mind:  
Carbohydrates Are Fuel
Foods high in carbohydrate should provide the majority – 55 to 60% – of total calories for energy. Carbohydrate is the primary energy source for muscle function during exercise and helps prevent protein from being used as energy, i.e., it "spares" protein. Complex carbs in the form of whole grains are best before a workout, as they allow a slow release of energy compared to simple sugars like fruits, juices, sugar, syrups, and honey.  
Before a workout, aim to have about 15 grams (1 serving) of carbohydrate. But note this: you don't have to eat a snack if you don't need one and are exercising for less than 90 minutes. Pre-workout fuel is important for endurance athletes or those working out for long periods of time, but you don't really need a snack before 45 minutes on the elliptical since your liver and muscles should have plenty of stored glycogen. But if you're stomach is rumbling – have something to tide you over. 
Here are some balanced pre-workout snack ideas high in complex carbohydrates to have a few hours before a workout:  
Whole wheat toast topped with a little peanut butter and half a mashed banana 

A small bowl of cereal topped with berries and milk or yogurt 

OATMEAL! (A smaller portion so you're not stuffed)

 
Enduring Endurance
For exercise lasting longer than 90 minutes (or 60 if it's very intense), consuming 0.7 grams carbohydrate/kg body weight per hour (about 30-60 grams/hour) can extend endurance performance by preventing glycogen depletion. This is when sports drinks, gels with water and sports bars make their necessary appearance.  
Protein Picks Up The Pieces
Think of protein as the repair man that comes around after the workout is over. Protein is needed to repair exercise-induced muscle damage and support gains in lean tissue mass. A hotly debated topic in sports nutrition is whether or not athletes need more protein than those who do not exercise. Well, they DO need slightly more. However, they also need more calories to fuel their workouts so while their grams per kilogram of body weight do increase, the percentage of calories that come from protein shouldn't need to change from around 15-20%. 
A post-workout snack is important to replenish the stores you burned through exercise and fuel the rest of your day. I like to plan exercise just before breakfast, lunch or dinner so I can eat a meal right after a workout. There are no strict rules, but you'll want to include some protein, carbohydrate and fat. Calories are most important here to give you energy to keep going!  
Some ideas:  
A turkey and cheese sandwich 

A salad with beans, nuts and veggies 

Tuna salad with whole grain crackers for dipping 

A green smoothie with some protein from yogurt, milk or tofu 

Yogurt with granola, nut butter and fruit

 
Fuel Up On Fat
Fat provides energy, essential elements of cell membranes, and fat-soluble nutrients such as vitamins A, D and E. Athletes should consume 20-30% of total calories as fat… too high or too low can have negative effects on blood lipid profiles like cholesterol, triglycerides, etc. Fat mobilized from your body's fat stores is an important source of fuel during certain stages of exercise, and regular training improves your body's ability to use fat as a fuel source, which is one way to help keep that glycogen level up! 
Hydration
Fluids are perhaps the most important "fuel" to consider before a workout. During exercise, water is all you need for events lasting less than 1 hour, but beverages containing carbohydrate and sodium are recommended during exercise lasting longer than 1 hour.   
Here are some recommendations for hydration before, during and after:  
| | |
| --- | --- |
| 2 hours before event | 2 cups cold fluid |
| 15 minutes before event | 2 cups cold fluid |
| During event, every 15-20 minutes | 4-6 oz. cold fluid (1/2-3/4 cup) |
| After event | 2 cups fluid for every pound lost |
Despite the recommendations, the ultimate rule of sports nutrition is do what works for you (while staying hydrated!) The best way to find a pre- or post-workout snack that you like is to try different things and see how you feel. You'll probably change preferences even depending on the time of day of your workout.   
Happy sweating!  
Kath
~~~~~~~~
Thanks Kath!
I think the part about fueling up on the right kind of fat is a really great point and one that we don't hear too often! I know personally for myself, when I started consuming more healthy fats from avocados, nuts, and seeds my energy and overall satiety increased ten-fold. I used to eat the typical 'fat-free' diet and wonder why I was always starving and weak during my workouts. I used to be part of the camp that thought that gummy bears were awesome because they were FAT FREE! Well, I still love my candy at times, but I recognize that fat free doesn't equal healthy. Remember when packages used to emphasize when something was fat free and we'd look at it and think it was GOOD for us? I think times are a-changing…
Now, as long as I know that I am eating healthy fats, I don't pay much attention to how many 'grams' of fat I eat.
I also hope the pendulum is shifting for society's views on carbs too. I think it is important to realize that our bodies need carbs to function, especially when we are athletes. What? You don't think you are an athlete? Just try calling yourself one for a few days and see if that improves how you fuel your workouts! ;)
Do you think much about your fat intake and whether you are consuming bad fats or healthy fats? Did you ever used to be scared of eating things higher in fat but now you have a new outlook?