This morning I felt like I was dead to the world!
I was dressed in my running gear, but I wanted to do this instead: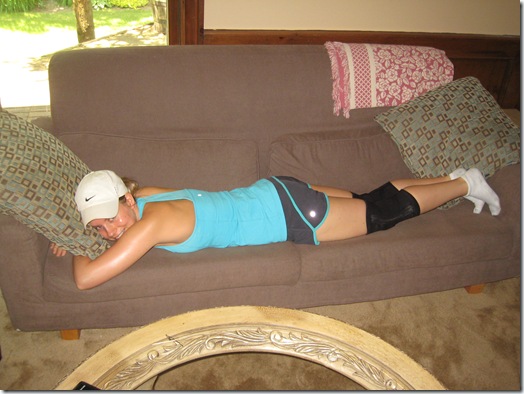 I sometimes say that getting dressed is the hardest part. No, sometimes getting out the door is the hardest part. And the first mile. And the second..etc. ;)
I moaned and complained to Eric for a good 10 minutes, lol. My mind was definitely trying to talk me out of it today!!!
After two strong cups of sencha green tea, I made a green monster!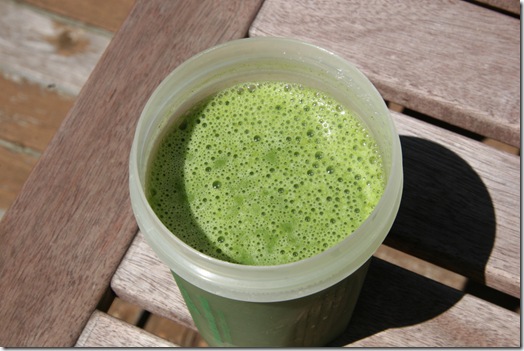 As per my green monster challenge, I made a new concoction!
No Milk, No Problem! Iced Pineapple  Green Monster
Ingredients:
The recipe (along with my detox green monster) can be found on my recipes page of Green Monster Movement website!
It was so refreshing! :) I loved it. I rarely omit milk from my GM's, but this proved to me that you don't always need milk on hand to have a delicious GM.
Breakfast number two was a huge bowl of my new favourite cereal: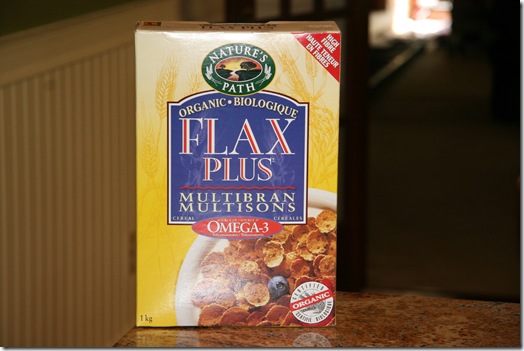 I don't know what it is, but after a late night of partying all I crave is CARBS. I think it is from lack of sleep actually.
Finally, I found some motivation to go for my long run! Luckily, Eric agreed to bike along beside me for extra encouragement! I don't think I would have been able to do it without him today!!!

And we were out the door! It is beautiful outside today- 23C and sunny, so it helped wake me up.
The run:
Max heart rate: 172 bpm
Avg heart rate: 152 bpm
Avg pace: 9:28 min/mile
Distance: 7 miles (I did it!)
Duration: 1 hour 6 minutes
I was DRAGGING at the beginning of this run. I had way too much food in my stomach that wasn't digested yet and it was weighing me down so much. After mile 1, I told Eric I might have to walk back because I felt so blah. But eventually I got into it. I also took more water breaks than normal and didn't push it too much. We just kept going and going and eventually we had done 7 miles. I did 3 big hills and really gave it my all up the hills reaching an 8 min/mile pace. I had to dig DEEP for this run. I'm not going to lie and say it was easy because it totally wasn't. I had to use tons of inner pep talks to boost myself up. Eric also helped so much. He kept saying 'you're doing good' and FEED THE WARRIOR! lol. :) Eventually I got through it and I am so happy that I pushed through!
I immediately had a huge lunch when I got back as I was hungry again!
I made a Veggie stir-fry with veggie ground round:
The frozen veggies: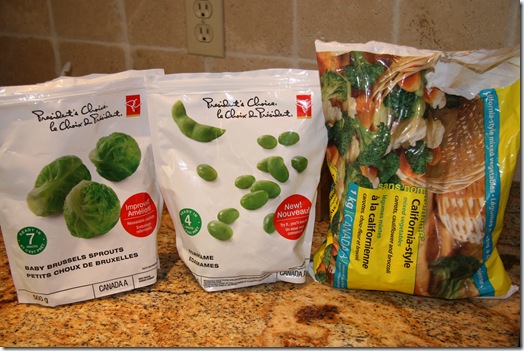 I love frozen veggies! This whole meal took me maybe 10 mins prep time! My kind of cooking!
I added 1/3 cup of the ground round which added 10 grams of protein to help repair my muscles after the long run: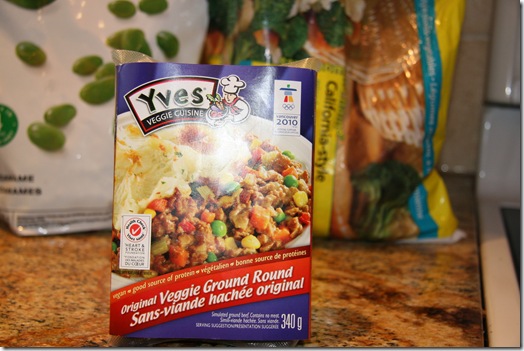 The nutritional info: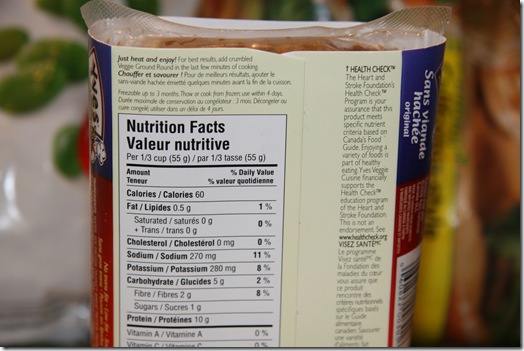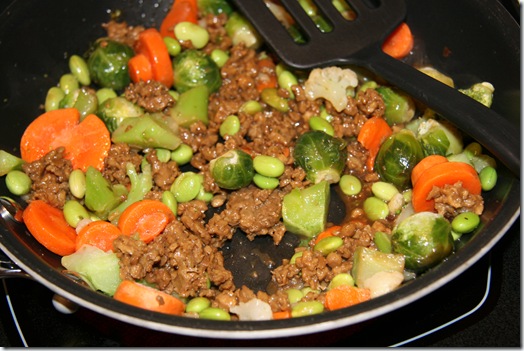 I added in spinach and Ruth's Hemp Dressing:
And the result was nothing short of spectacular:
I had it along with 2 slices of w/w toast with Becel Olive Oil Margarine: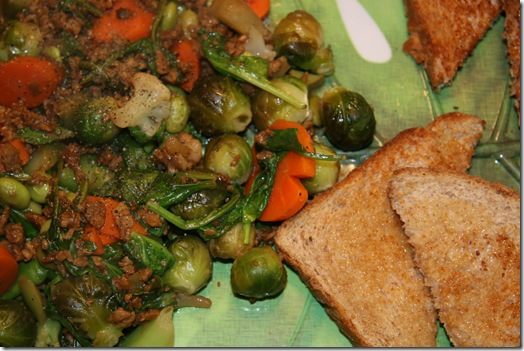 I couldn't get over how simple and nutritious this meal was and how great it tasted too! So quick and easy. I will definitely be making this often!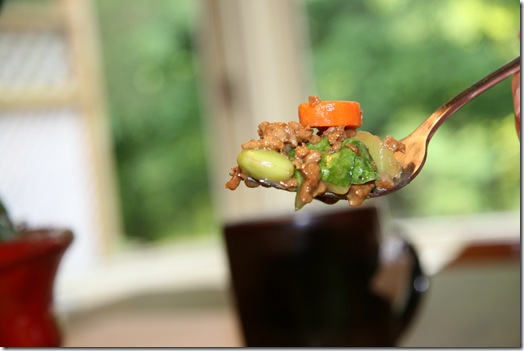 Gobble Gobble!

The winner of my SGBC Sidebar contest is Kate! Congrats hun! Please email me your addy and I will ship you off some new bars this week! [email protected]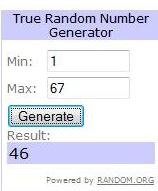 Thank you to everyone who participated!! I hope to do more bar giveaways in the future so don't despair if you didn't win. :)
~~~~~~~~
Well, I have a full day of Glo Bakery work ahead of me! While the past couple days have been a much needed break from work, I am ready to get back into it! I am finally getting close to figuring out everything I need to do to ship the the US. You guys wouldn't BELIEVE all of the stuff I have to do. I never imagined it would be so complicated! I need registration numbers, prior notices, product codes, etc etc! It is driving me MAD but I know it will be so worth it once I get everything sorted out! :)
Have a lovely Sunday!