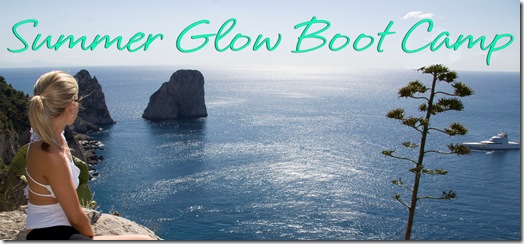 I just got finished doing the SGBC exercises for today…all I can say is WOW! What a great total body workout that was! :)
I also did a heart-pumping 50 minute treadmill hill workout. It was great!
The workout:
Duration: 50 mins + 5 min cool down
Distance: 3.70 miles
4.3 mph at incline 15% (with some water breaks in there)
Max heart rate: 166 bpm
Avg heart rate: 153 bpm
~~~~~~
Zesty is back with another mouth-watering recipe!

Missed Zesty's first recipe? Click here!
Whole Grain Oatmeal Pancakes: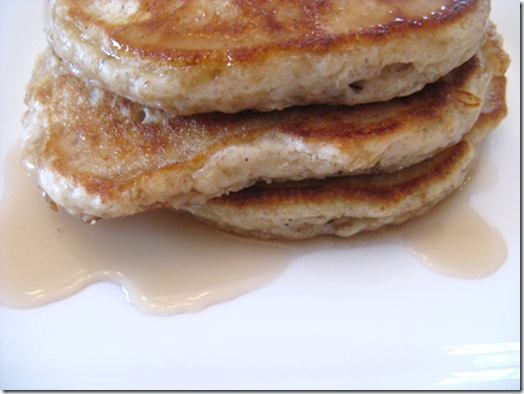 Welcome to another addition of a zesty recipe for Summer Glow Boot Camp.
I thought I would share a classic recipe with a twist for a great breakfast on a lazy morning. These whole grain oatmeal pancakes are super simple with an easy to follow recipe.
The first time I made these pancakes, I found them to be so hearty and filling that I had a hard time finishing three of them.  Normally, I can eat three pancakes before the rest of the family is even seated! Enough about my voracious appetite, lets get started with the oatmeal pancake recipe.
Ingredients
    * 1 Cup Oats
    * 1 Cup All Purpose flour
    * 1 Cup Whole-wheat flour
    * 2 Tbsp. Baking powder
    * 1/2 Tsp. Nutmeg
    * 1/2 Tsp. Salt
    * 1 1/2 Cup Milk
    * 1/4 Cup Vegetable oil
    * 2 Eggs
    * 1 Tsp. Vanilla
    * 2 Tbsp. Honey
Method
   1. Preheat a large skillet over medium to medium low heat.
   2. Whisk together the oats, flours, baking powder, nutmeg and salt.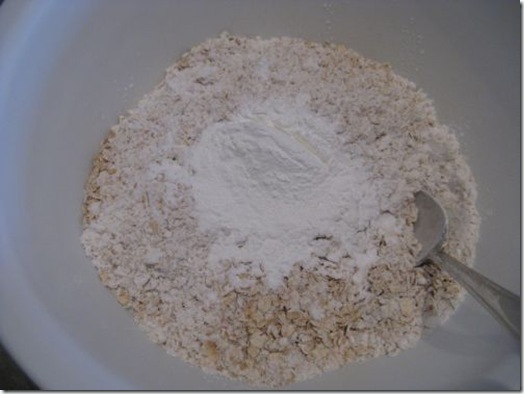 3. Using the same whisk, but in a second bowl, whisk together the milk, oil, eggs, vanilla and honey.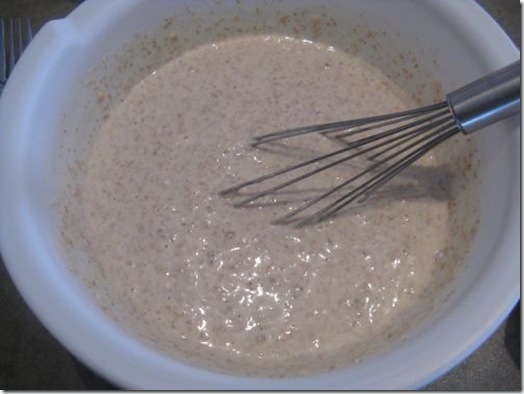 4. Pour the wet into the dry mixture and stir briefly, just until combined.
   5. Spoon into the skillet.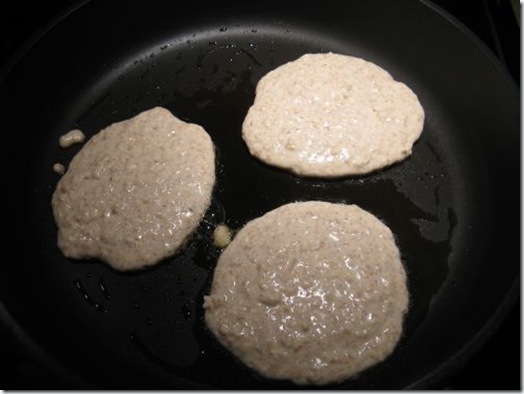 6. Once bubbles form on the outside of the pancake and do not fill in again  – it is time to flip them over.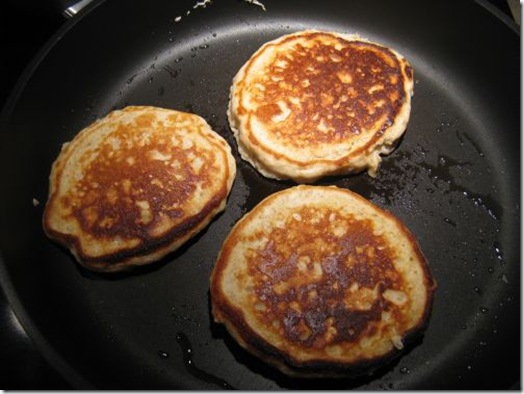 7. Flip just once  – plate them up.
   8. Enjoy!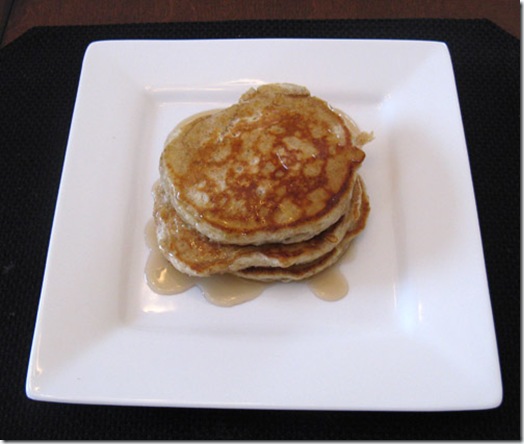 Zesty tip: Make sure your ingredients are fresh especially the baking powder as you want to ensure you achieve the fluffy texture in the pancake as wholewheat flour can be denser.
~~~~~
Thanks Zesty! Those look amazing! I am going to have to make these this weekend. :)

As some of you may know, I have a big 'ol bowl of cereal mid-morning to tie me over until lunch. I usually have my green monster around 8am and then I have a big bowl of cereal around 10:30am. For a while, I was eating Healthy Valley Spelt Cereal, but this weekend when I saw that the jumbo sized Nature's Path Flax Plus cereal was on sale, I knew I had to try it out!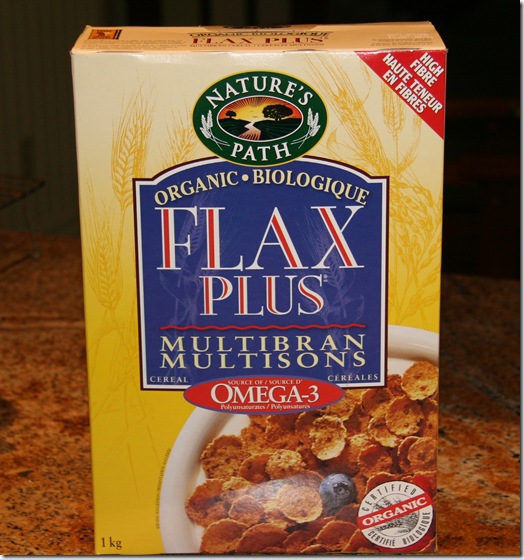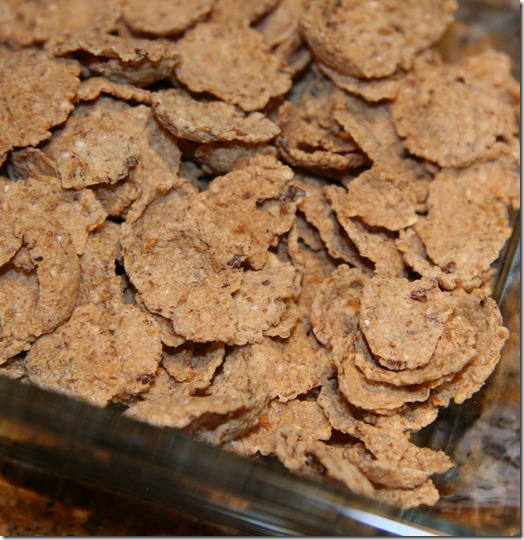 It has a great nutritional profile!
For 3/4 cup serving it has 110 kcals, 5 grams fibre, only 4 grams sugar, and 4 grams of protein.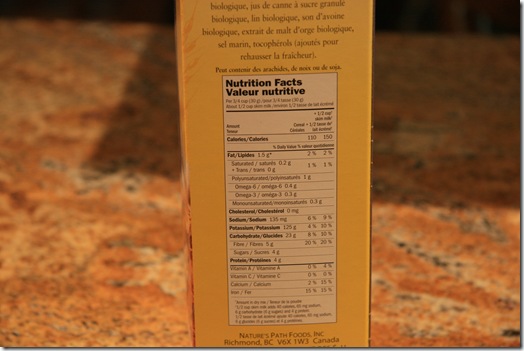 I don't measure my cereal out, but I probably have 1.5 cups (2 servings) along with soy or almond milk.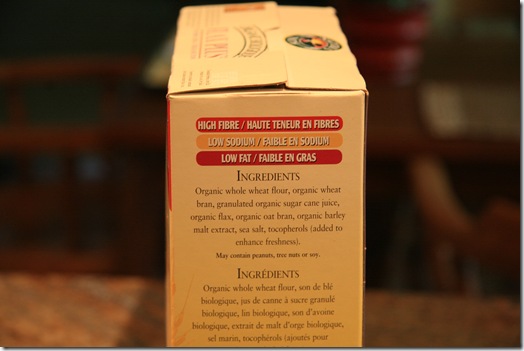 The taste?
I love, love, love this cereal! You can call this my new favourite cereal! I honestly can't get enough of it. I like it much better than the spelt cereal I was eating.
This Nature's Path Flax Plus cereal has a very hearty and crisp texture, which I love. It won't get soggy in milk either.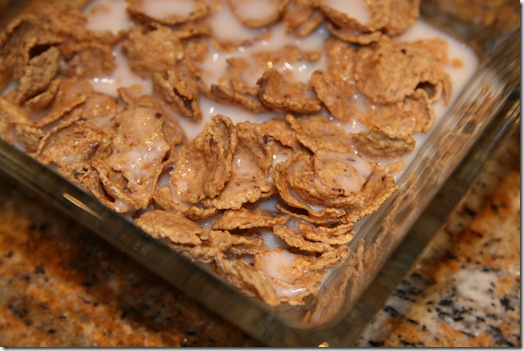 I highly recommend this cereal if you are looking for a new one! You can also get the jumbo sized box to save some money! I think I got my jumbo box for $6 CAD.
~~~~~~~
Today's question: What is your 'go-to' cereal?

See you tonight for my new hair-do! Yes, I am taking the plunge and finally getting these tresses tamed. What will I do?
I will also be announcing the winner of the Neal Brother's contest!
Coming up tomorrow…vote on the dress I should wear to a wedding on Saturday!