More Green Monster stories have been updated over at Green Monster Movement!

I received my latest issue of Runner's World in the mail this week and I was instantly intrigued by an article featured on the cover,
'Turning Up The Heat: How exactly does hot weather affect runners?'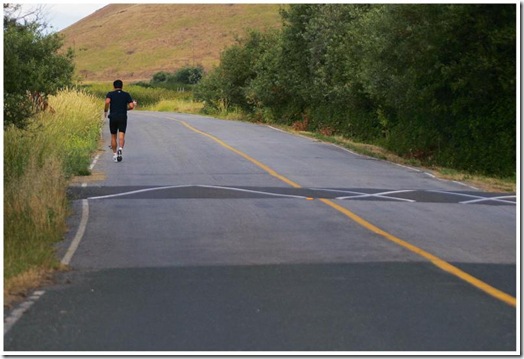 Given that many of us are now turning to the outdoors to workout I thought that talking about this topic was quite fitting! I know for myself I have been questioning lately whether I am getting enough water, wearing enough sunscreen, and replenishing enough electrolytes.
The University of Connecticut has a fun little room they like to call the environmental chamber. In this 10-by-12 foot bunker they can control the temperature, which is capable of reaching 110F/43C. The beauty of it is that they are able to control the conditions while monitoring things like heart rate, sweat loss, dehydration, etc.
The principal researchers, Professors Douglas Casa, PhD and Lawrence Armstrong PhD are two of the leading authorities on exercise in the heat. In addition, they are both lifetime runners, which makes their research all the more practical.
Here's what the researchers did:
They monitored a runner in the environmental chamber running for 1 hour at an 8:30 min/mile pace on a treadmill. The room was a cool 53F/11.6C. The assessed the following factors: heart rate, rectal temperature, lactate, sweat loss, percent dehydrated, plasma volume.
The water amount he consumed in the first run (two sips) was the same amount of water that he could have in the hot run.
The next day, the same runner returned and they had him run for 1 hour at the same pace, however this time the room was 90F/32C!
They asked questions like: How hot would the runner get? How much sweat would he lose? How high would his heart rate get?
Before the runs:
They took a pre-run blood sample
A heart rate monitor was strapped on the runner's chest
The runner is weighed on a scale
The runner gives a urine sample and inserts a wire/probe into his anus to obtain a steady reading of rectal temperature. They wire stays in his entire run (fun times!).
Every 20 minutes the runner breathes into a mouthpiece that assesses his oxygen consumption
After the 60-minute run, the runner gets a blood sample again to measure Lactate
The runner said the first run was a 'breeze' in the 53F conditions, however the next morning running in 90F with no water bottle was an entirely different ballgame! He became moody, testy, and irritable on his hour long run in the environmental chamber.
At the 20 minute marker, the runner gets 1/2 ounce of water- 1/2 ounce!!! He says, 'I couldn't even taste it going down.' lol. At 50 minutes he got another sip of water.
Following the run, his blood sample was taken again, he gives a urine sample, and removes the rectal wire!
The Results                            53F                                           90F
Heart Rate                             158 bpm                                    175 bpm             
Rectal Temperature                101.98                                      103.46
Lactate                                   .978 mmol/liter                            4.04mmol/liter
Sweat Loss                                27.05 ounces                             54.10 ounces
Percent dehydrated                    1.3%                                         2.6%
Plasma Volume                           -.2%                                          -10.9%
During the 90F run, his temperature reaching 103.46, which is dangerously close to heat stroke which is said to occur at 104F. His lactate threshold climbed to over 4, which is supposedly when the leg muscles no longer function efficiently. His plasma volume reached 10%, which in combination with 2.6% dehydration, made his heart work a heck of a lot harder to push blood to his legs. 
I was quite interested in how much his heart rate increased! I know for myself, in warm weather my HR tends to be much higher.
The researchers concluded that if the runner had been on the treadmill for much longer, he may have suffered heatstroke.
What factors put you at risk for heatstroke?
Sleep loss (you aren't sleeping properly)
Unusual fatigue
The sense that you are about to 'come down' with an illness
A long workout
a heat wave
extensive heat exposure (mowing the lawn earlier that day)
reduced sweating
fever or illness
Here is how you can play cool when running in the heat and reduce your risk!
Exercise during the coolest times of the day (before sunrise or after sunset)
Run in the shade- run on trail with trees
Wear light fabrics
Hydrate before, during, and after your exercise. Be careful though- over hydration can be just as harmful.
Exercise a shorter amount in hot weather
Workout at a lower intensity than you normally would
Workout with friends or let someone know where you are going when when you will return.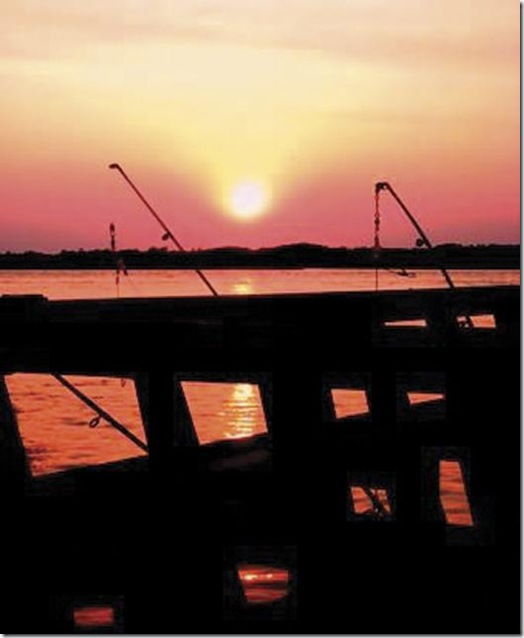 ~~~~~~~~
Today's question:
Do you workout outdoors in the summer? What do you do? Do you pay any attention to the heat and how you will modify your exercise? Did anything in the study surprise you?