After my Hot Topic post yesterday on Happy Weights, I received this email from J. I shared part 1 of her email last night, but I thought I would post the entire email this morning and have a discussion about some of the interesting points that she brought up:
Love this post. I am 39 and a mom of 3. Most people don't think I'm that old because I am healthy and fit and pretty thin. However, I still struggle with feeling happy at my weight – more now than when I was younger. I used to not think about my weight and now focus on it a lot. I used to look at MUCH younger girls and want their slim legs, waists, arms, but I've finally realized that I am supposed to look like a woman at nearly 40, NOT a little girl anymore!  Hello?! Why did that take so long to sink in?! I am now trying to appreciate my curves. Anyway, that's what men like… including my husband. The bottom line is inner happiness and self acceptance as the beautiful people/souls/bodies God created. Our physical appearances aren't as important as we like to think they are as it always fades.

I keep wondering why I'm more concerned about my figure now than when I was younger.  Is it just me feeling insecure about getting older, approaching 40?  Or, is it that when I was younger (in the 80s and 90s) we were less bombarded by media images of super-skinny models and celebrities, and those same people didn't have as much plastic surgery as they aged?  I remember Cindy Crawford and curvy models like that, not the waifs we've seen in recent years.  Also, I cannot believe how many regular women have plastic surgery to "fix" what they think is wrong with them, when truly, they're quite beautiful already.  My best friend and I like to say that we have to remember what we'll be left with when we're 80 or 90.  Society's outward definition of beauty will be gone.  Will we have friends, family, love, good memories & faith for our last years?
J's email actually reminded me of the recent research that is finding that women in mid-life are developing more body image insecurities and eating disorders than they ever did in the past.
Often, I think many of us think that if we can get healthy in our 20's, we will be able to keep this healthy mindset the rest of our life. But is it always this easy? We always hear that with age comes wisdom and more self-confidence. If this is true then why are so many women falling into the weight-loss trap and pressures to get botox?
I actually know a few women who are in their mid-20's and get botox. I don't know about you, but I was quite shocked to hear this. Apparently it is a new trend for 20-somethings to get botox to prevent wrinkles.
Women not only face pressures of being career women and raising a family, but they have pressures of maintaining the youthful look of their 20's at the same time! As women we are constantly bombarded with pressures to get botox, plastic surgery, and the latest slimming diet pill. It is no wonder that when women hit their 40's they are not feeling too great about themselves and questioning whether they could be better, thinner, more youthful, prettier, etc.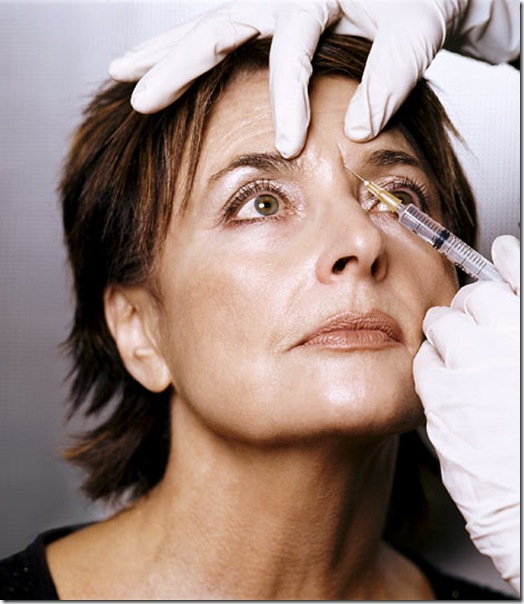 You can't go to a grocery store and not see a magazine cover with the words, 'How I lost my pregnancy weight in 6 weeks' or 'Fittest celebrity new moms'. The pressure that women face to lose baby weight is quite sad. Not only do new moms have to face the anxieties and pressures of being a new mother, but they also have to try to fit into their jeans on the way out of the hospital!
A recent article by MSNBC talked about reasons why women are having problems with disordered eating in later life:
1) Aging bodies and the pressure to stay youthful looking
"One day, (a woman) wakes up and the kids are gone and she has a sense that nobody really needs her. She looks in the mirror and she says, 'My body is shot,"' said Tappen. "This woman says, 'You know, that's it. I'm going on a diet."'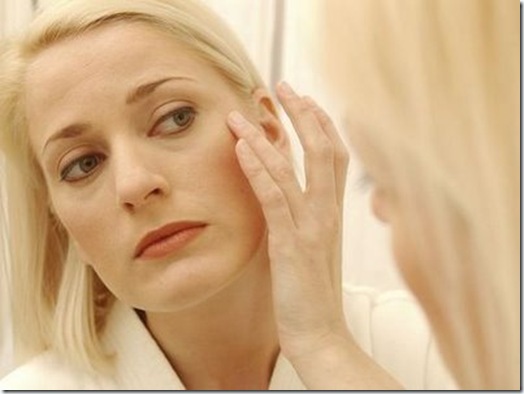 2) More Baby-Boomers
"Baby boomers have always cared about how they looked, what they wear," she said. "I think a lot of eating disorders years ago went undiagnosed because it was the thing to do."
3) More awareness about eating disorders
Eating disorders are talked about much more than they were in the past. Is this a result for the increase in the number of cases? Or are eating disorders truly on the rise in older women?
~~~~~~~
Today's questions:
Why do you think there is a rise in eating disorders among older women? What pressures do women face that they didn't in the past?
What can we do to prevent falling into this trap once we get older?

Don't forget to enter the Neal Brother's contest giveaway!
Also, some of you have been having trouble submitting your green monster stories! I am currently working on it. :) It appears that when the image file is too large it will not upload. In the meantime, please email your stories to [email protected]