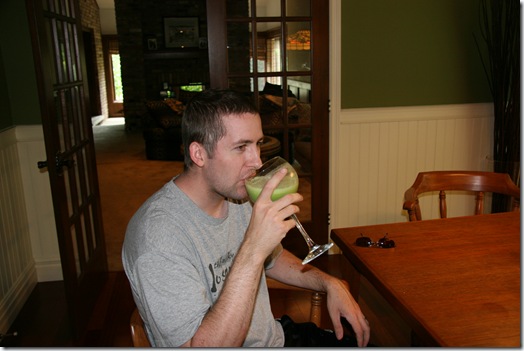 Look what I 'surprised' Eric with today! A Green Monster!!!
To say he was underwhelmed is an understatement…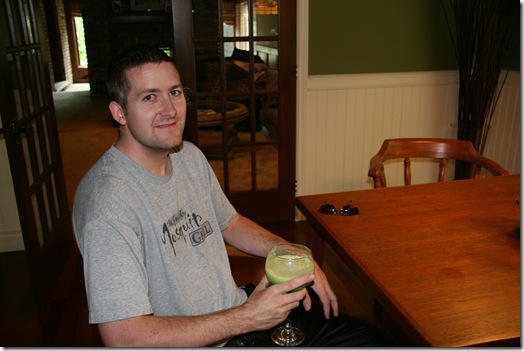 Hahaha, the nervous look on his face kills me!
Here is what went into his mix: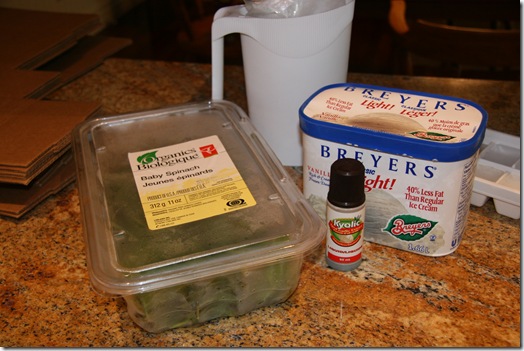 Ingredients:
1 large handful organic spinach
3/4 cup milk
1/2 cup Light ice cream
1/4 t Kyolic garlic extract
1 T flax (not shown)
Ice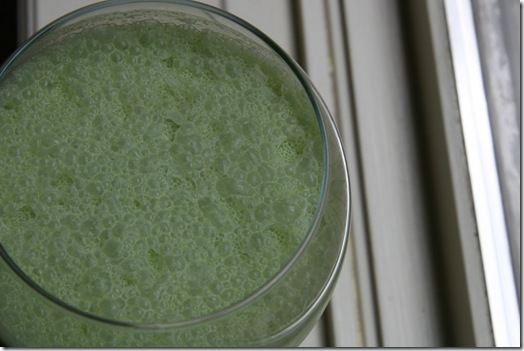 So what did Mr. 'Smoothie hater' think?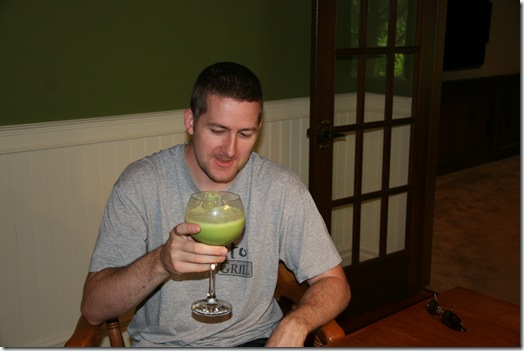 He really liked it (I think even more than his ego wanted to admit!!!). :D The only thing he didn't like was the bubbles. The ice cream and milk combo made it very bubbly. He drank all of it! I was a proud Green Monster mama. ;)
I will slowly start making him healthier ones…but shhhhhh…. ;)
He said it was really refreshing! He had just come in from mowing the lawn and doing the trimming.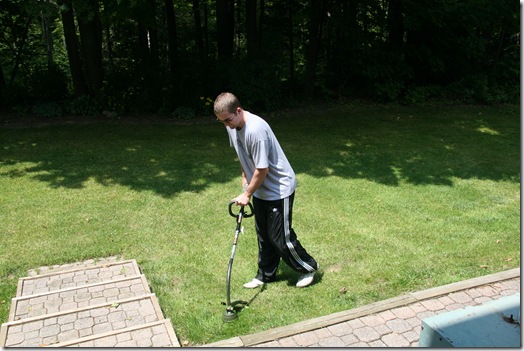 Last night we did some weeding for about 2 hours or so and we have a bit left to do today. Maintaining our yard is tons of work!!!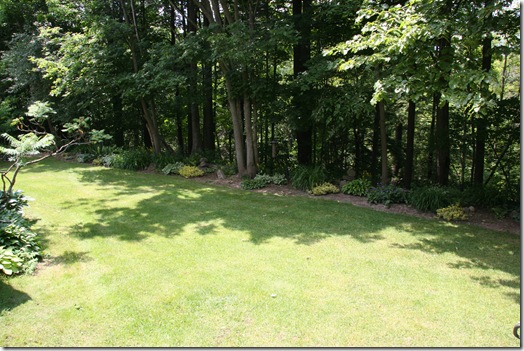 Yesterday I spent most of the day doing a new website design for Glo Bakery, and then around 11pm I ended up scratching the entire thing!!! :( I just wasn't happy with it. I added a bunch of food pictures, but it looked so cluttered.
This afternoon, I used one of my new pumpkin spice bar pictures and re-did the header. I think it looks really nice now and I am finally happy with it!

This morning we went on a fun run + bike trip! The weather is just glorious today.
The run:
Duration: 39 minutes
Max heart rate: 176 bpm (up a big hill)
Avg heart rate: 159 bpm
Pace: 8:56 min/mile
Distance: 4.47 miles
It was a great run! Lately, I have been picking up my pace and really challenging myself. My heart rate was in the high 160's for most of the run!
Then I came home and did Exercises 7, 8, 9-10 for the Summer Glow Boot Camp!
I was one tired girl afterward. I saved the yoga poses for the end so I could stretch out my muscles. I have been doing really good for stretching after each run and I am positive this is a huge reason why I have not seen any more injuries. *knocks on wood* ;)

I was up early this morning baking an order of my Vegan Pumpkin Spice and All Things Nice Bars!
Of course, being groggy is not the best time to bake….I forgot a key ingredient! Oops. The result was not horrible, but was obviously not something I was going to sell.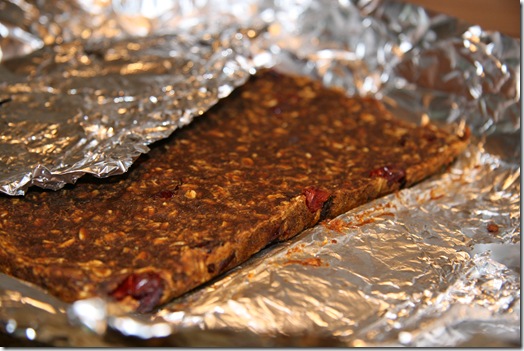 So I saved the batch and am going to use it to sprinkle over my cereal. It still tasted SO yummy! I also had a bar before my run for some GLO energy! ;)
I also made a new Glo Bar- For the time being I am calling them Hey Lassy Ginger Glo Bars :) Eric thinks the name is cheesy, but I told him to stuff it! lol.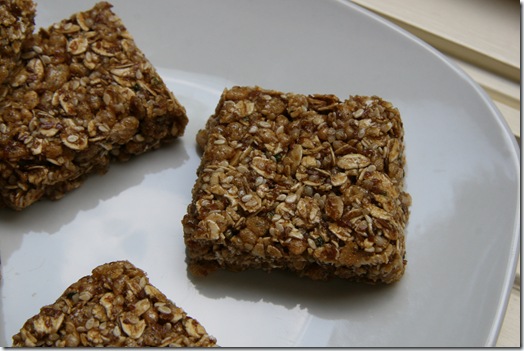 If you are a ginger and molasses lover you will LOVE these bars- they turned out so flavourful and spicy!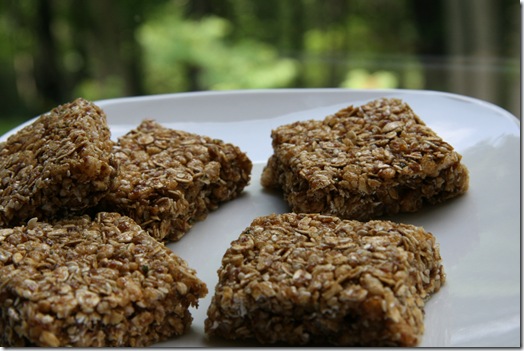 This now makes 10 variations of Glo Bars!
This afternoon, I made a new batch of my Pumpkin Spice bars! I tweaked the recipe a bit and they came out really nicely.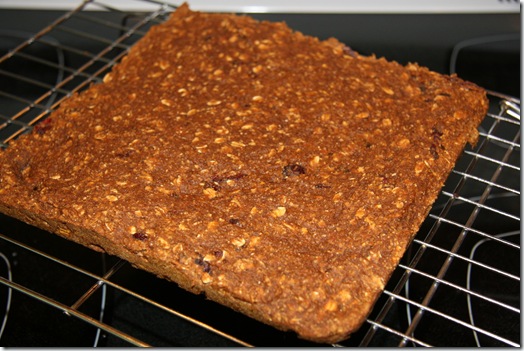 Once cooled, cut, and drizzled icing, and they look like this:
YUM. :)

1. Tomorrow I will be announcing another Glo Bar sale– stay tuned for the details!
2. Week 2 of Summer Glow Boot Camp begins tomorrow. This week's theme is all about goal setting! Get your pen and paper ready! Tomorrow is also an awesome Neal Brother's contest for Canadian Readers. :)
3. The Green Monster Movement website has been updated! Check out some reader submissions here! I have about 6 up so far and many more to come!
4. I have a Hot Topic coming up tomorrow that I think is going to cause a great discussion- I can't wait to hear your opinions!

Time to go get groceries, baking supplies, and get organized for another work week!