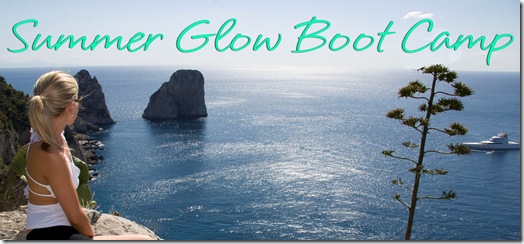 Good evening Summer Glow Participants!
I hope the challenge is treating you well so far! ;) We have over 265 people signed up for the boot camp- whoa baby!! :) That is so awesome. I am so glad that you guys are as excited about this as I am!
Summer Glow Boot Camp: Topic 1, Week 1
As you may know, this week's theme is REFLECTION- How we think, feel, and perceive our current selves.
I thought it was a good idea to start off the challenge to stopping to reflect on how we currently view ourselves.
How often do we do this? Not enough, right?
More importantly, how often do we CHALLENGE the way we currently think about ourselves? Probably not often! Many of us just accept those little negative voice demons in our heads.
Well it doesn't always have to be like this!
Topic 1 of the SGBC is called 'Dear Body'.
Dear Body is something that the Dove Campaign For Real Beauty has going on. If you have ever been to the Dove Campaign website you know how much awesome stuff they have going on to promote women's self-esteem. I absolutely love their website and all of their challenges that they have. A few weeks ago, I came across their Dear Body challenge. They also have a 'Pay Beauty Forward' movement going on where they challenge women to pay a compliment to other women, and pass it on (much like Operation Beautiful!). These websites are so wonderful and carry such an uplifting message for girls and women alike!
The Dear Body Challenge asked women to write a letter to their body and then audition by reading the letter that they wrote to their body out loud.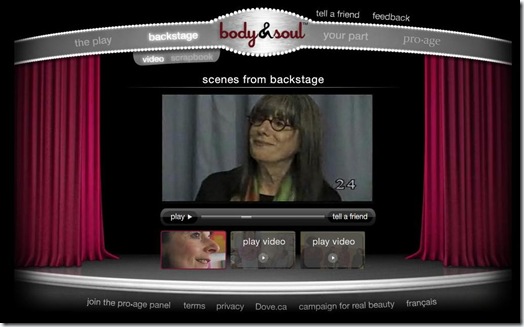 Step 1 of tonight's SGBC task is to watch the Dear Body video on the Dove website. The video can be found by clicking here.
Click on 'play video' and watch the video of women reading their dear body letters. It is so so moving! It brought me to tears actually.
I was inspired to write my own Dear Body letter:
Dear Body,

Where do I even begin?

And more importantly, how do I thank you?

It hasn't always been easy being my body, that is for sure.

I have abused you, yelled at you,

cried at the sight of you, and vowed that I hated you.

 

I have made you stay at home because I was ashamed of you.

I have avoided others because you didn't look a certain way.

How did you get through it?

You have been called every name in the book.

You have been starved and deprived.

You have been overfed and out of control.

You have been exhausted, despite your cries for rest.

You have been given too much to drink.

And you have been punished.

Yet every morning of every day, you forgave me for this.

You put my two feet on the ground and made it through another day.

When you tried to talk to me, I ignored you.

I dismissed you and called your bluff.

But you stuck with me through it all.

And I can't thank you enough.

I used to be ashamed of you.

I used to pick you apart and analyze you.

But you always encouraged me to hold my head high.

You got me through some hard times in my life.

You walked me down the hallway of countless new schools.

You didn't give up when I was picked on in school.

You remained strong when I got injured from pushing you too hard.

You have taught me to appreciate everything you do for me.

To love you unconditionally.

And to be thankful for my health.

I can run in a race. I can hold my husbands hand. I can hug my loved ones. I can listen to my mom and sister's advice. I can look into the mirror and see your true beauty.

How did I not see this before?

I can walk down the street and see beauty everywhere because of what you have taught me.

My promise to you is to love you unconditionally. Every inch. Every freckle. Every dimple.

My promise to you is to appreciate all of the AMAZING things you do for me each and every day!!

My promise to you is not to let another day go by without thanking you and seeing my inner and outer glow.
~~~~~~~~~
Your second challenge for tonight is to write your own dear body letter. You can leave it below or simply write it to yourself and get your feelings and thoughts out that have been pent up for some time. I also want you to include at the end of the letter a couple promises to your body. 
Tonight's question:
How did the Dove video impact you? What did you think about it?
What would your dear Body letter say? What promises do you want to make to your body?

I loved this quote 'It has taken me a LONG time to call you dear…'
and
'Remember in our hearts we are still girls, blessed with a grandmother's face'
Wow…so touching! that gave me shivers!!