Don't fix it!!!
Well, I certainly needed to take that advice today while baking!
For some strange reason, I decided I wanted to make a new gluten-free brownie recipe, when I already had a perfectly good one.
And I had TWO horrible disasters!!!
Disaster 1: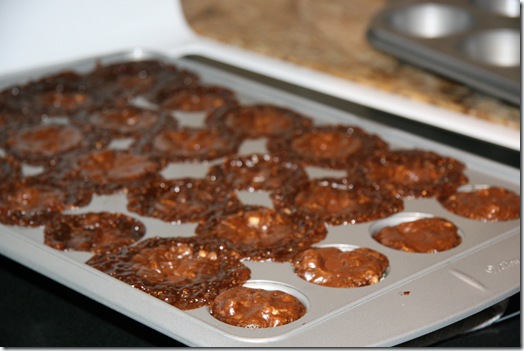 I thought to myself, 'Damn, I should have used a regular brownie pan instead of the bites! I clearly scooped too much batter into the mini muffin tins.'
So what do I do? I make it AGAIN! Starting over from scratch. This was after I had already cleaned up and put the dishes away!
Disaster TWO in a pan: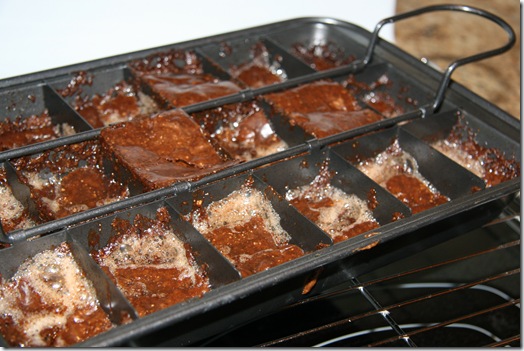 Nope, guess it wasn't the pan- it was the MY recipe!!! hahaha
I'm sure someday I will look back on this and laugh…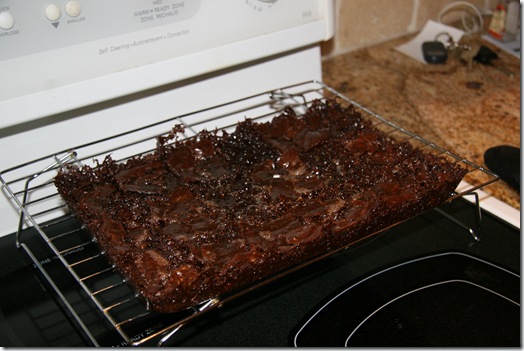 Brownie anyone? LOL!!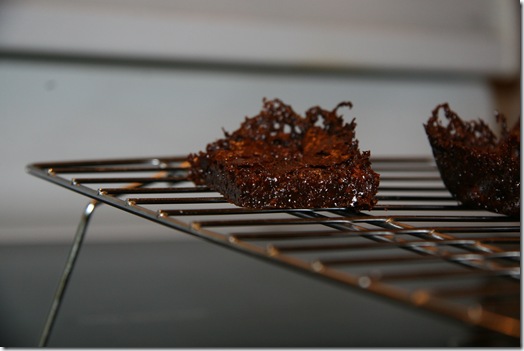 Ok, ok when I took this picture I was laughing pretty hard. Isn't that the saddest looking brownie you have EVER seen!!! bahaha.
So after wasting a good 2-3 hours (You don't want to know how much clean-up this caused me!!), I made batch #3- the tried and true gluten free brownie bites I made earlier in the week.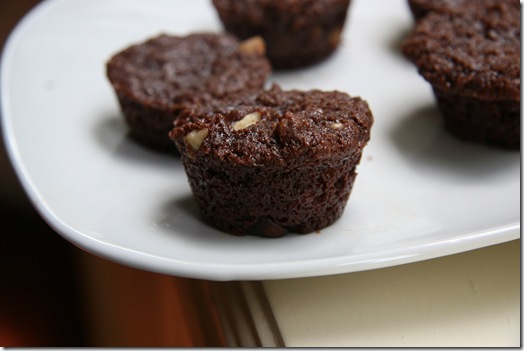 Much, much much better!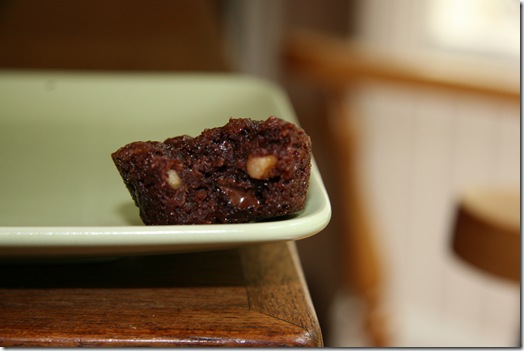 Then I had a quick lunch around 2pm using the Cookout salad for inspiration. I added black beans.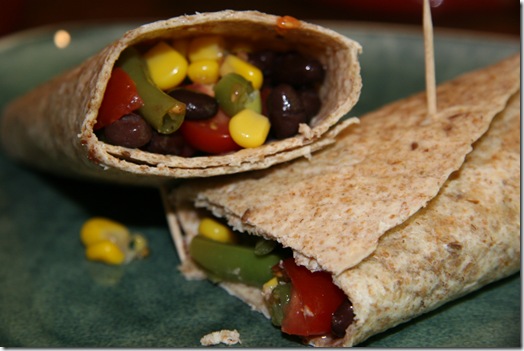 And a blueberry banana walnut mini loaf: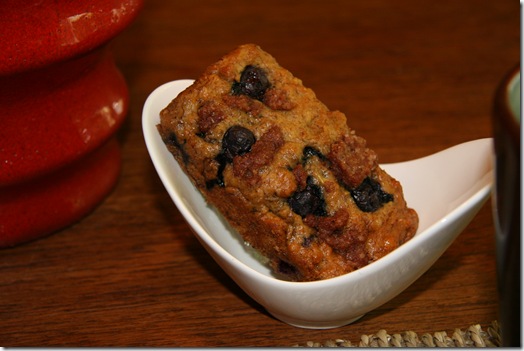 These loaves are to DIE for!!!!
Along with tea and an apple: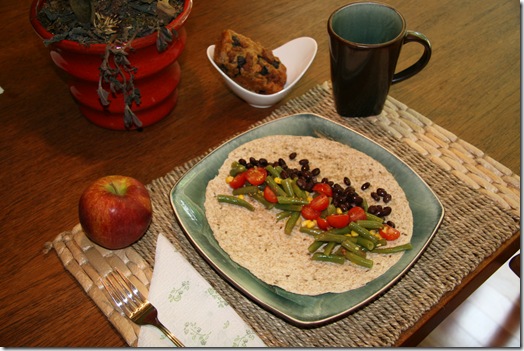 Ok, I am off to ship my last order of the day!
I definitely will need my workout today- I need a stress release! :) I feel like a run because it is gorgeous outside, but I may to hill walking. We shall see.
Off to pack my order! See you tonight for Summer Glow Boot Camp Topic #1!
Today's question: What is the worst disaster you have had in the kitchen?
Have a lovely day!