Wow, do you guys ever love a good sale!!!
I spent about 9 hours doing all of my On The Glo bar orders today….man, I am pooped! ;)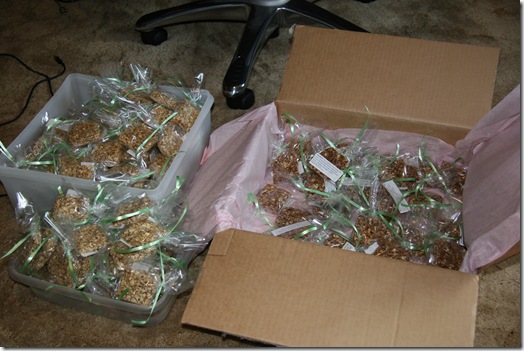 I treat my customers well. :D I've also been known to throw in a few free goodies into orders…
Does anyone ever feel like this some days…lol…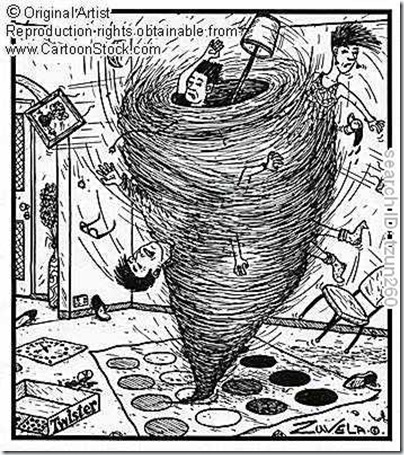 I must admit- I have been eating on the fly lately! I have been so busy that I have literally had 10 mins for my meals lately and have as a result been inhaling my meals so I can get back to work. Not very good of me!
My MIL was over and came in my office last week (it was around 11pm) and she said, 'Do you ever take breaks from work or do you always work straight until bedtime?' That's when it kind of hit me that I don't take breaks. I have been working 16 hour days for the past while trying to get my business off the ground and I will admit it is hard for me to take nights off when I could be working on things. I think I need to find more of a balance again…and start scheduling mini breaks throughout the day. When one works from home I guess there is no division of work life and home life! I must work on that more.
MY DELICIOUS EATS:
GREEN MONSTER!!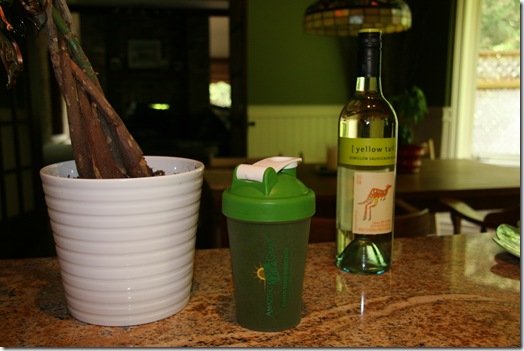 Ingredients: 1 cup soy milk, 1 scoop Amazing Grass Berry Powder, 1 banana, 1 T Peanut Butter, 1/2 cup blueberries, ice, 4 cups steamed spinach
I also forgot to mention, my awesome friend Steve gave me that bottle of Yellow Tail when he came over last night! I might have to break into it tonight…Thanks Steve!
Apple and Mary's Crackers:
Black Eyed Pea Spinach Salad: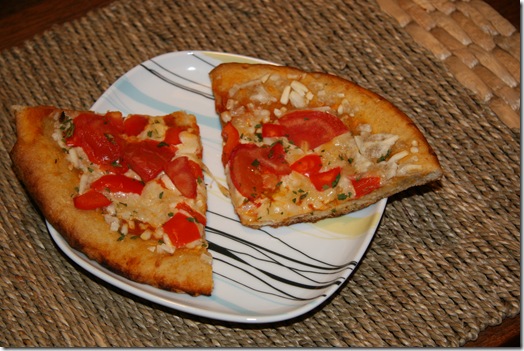 I microwaved this pizza and it was HORRIBLY MUSHY!!! Note to self: Reheat this pizza in the oven! I also burned the roof of my mouth (again eating too fast! lol)
I also had one of my On The Glo Bars to make sure they tasted ok. ;)

The day has almost arrived!!!
Summer Glow Boot Camp begins TOMORROW! I am busy as a bee tonight trying to get everything ready to roll out tomorrow morning. :D I hope you are as excited as I am!!! We have over $1,000 in fun contest prizes to be won!
Summer Glow Boot Camp Clue:
Get your notepads out because being you was never so beautiful!
~~~~~~~
See you tomorrow AM for the start of Summer Glow Boot Camp!!! This is going to be one fabulous month!
CANADA DAY, July 1st:
The 5k race isn't looking good for tomorrow- it is supposed to rain. :(
I will also be showing you what I am making for our Canada Day Picnic!! Will we have to have it indoors or outdoors? We shall see ;) I will show you some great healthy recipes and meals ideas for the Canada Day/4th of July holiday!!

Tonight's question: How do you fit in 'me time' or mini relaxation breaks through busy and hectic days? Is there something that you do everyday that makes you feel happy and relaxed?
I need your tips!!! :)