Oh man I am slow going this morning!
I don't know why but lately my body doesn't want to sleep longer than 7 hours- even though I am still quite tired when I wake up! This tends to happen to me in the summer. I guess because of the extra daylight my body needs less sleep! Does this happen to anyone else?
Last night Eric and I were up until about 12:30am researching bar packagers. We didn't end up going to a movie because we missed the late show by the time dinner was wrapped up. We might go on Tuesday night when it is cheap night!
We also hung my Glo Bakery frame that my mom made me!!! :D It is hanging right outside the kitchen. I like to think of it as my bakery sign. ;)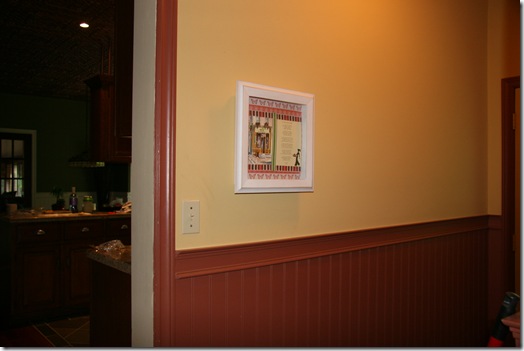 And closer…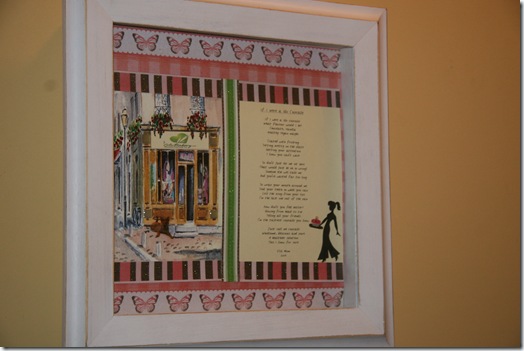 She wrote this poem herself and made the entire display herself too! Man that OSG MOM has some talent…I'm surprised she hasn't been picked up for her own show yet! lol.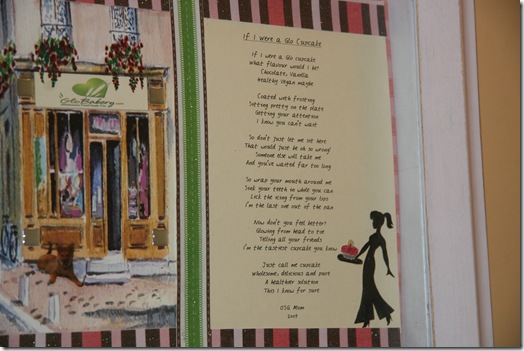 Thanks mom…I love it! :)

GLO BAKERY GLO-OUT!!!
Attention Canadians:
For 2 days only my 'On The Glo II Bars' are
25% off!!!

Please note at this time I am currently not able to ship to the US, but will be doing so in the future!

Here is our mammoth grocery order from last night!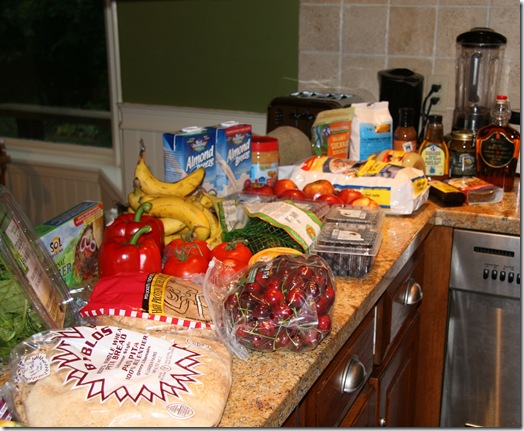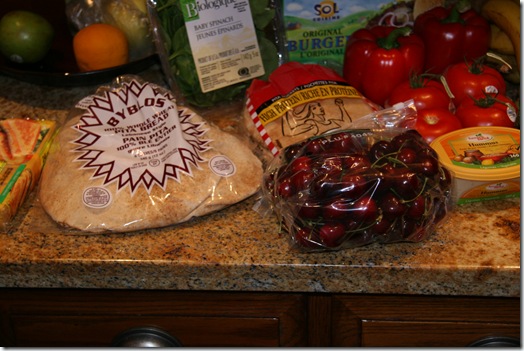 Byblos (a new kind of pita for me this week! They are quite high in protein and fibre and looked like they would crack less than my other ones that I buy)
Regular High Protein pitas (for comparison- I freeze both packages and take out 1 at a time as I use them so they stay fresh)
Cherries (on sale- first of the season!!)
Red peppers (2)
Organic baby Spinach
Fontaine Sante Vegetable Hummus (The best hummus I have ever had is their regular hummus, but they were sold out!)
Bag of avocados
Blueberries for baking (on sale 3 for $5!)
Organic apples called 'Eve' (Never heard of them before so I had to buy them!)
Crapload of bananas for baking
Almond Breeze (one unsweetened and one original)
PC All natural peanut butter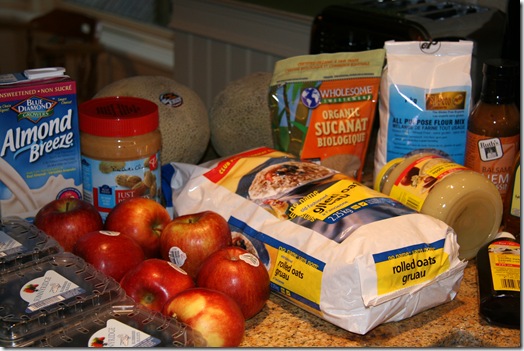 2 cantaloupe hiding in the back to make my Creamy Cantaloupe drinks for Monday night BBQ :)
Rolled oats
Organic Suncanat
Gluten-free flour for some gluten-free brownies I am making for an order
Unsweetened applesauce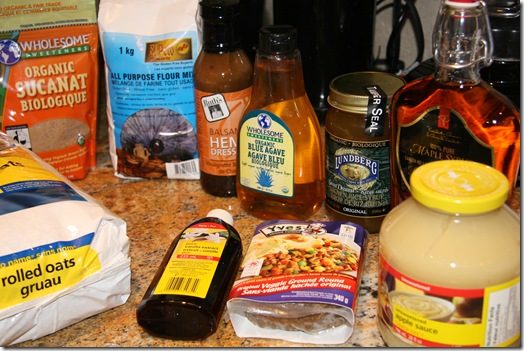 Ruth's Hemp Dressing (My absolute favourite dressing now!!)
Pure vanilla extract
St Ives Veggie Ground Round
Organic Raw Agave Nectar
Lundberg Brown Rice Syrup
Pure Maple Syrup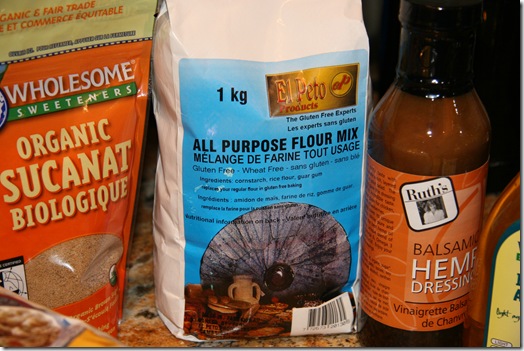 Has anyone tried this gluten free flour before?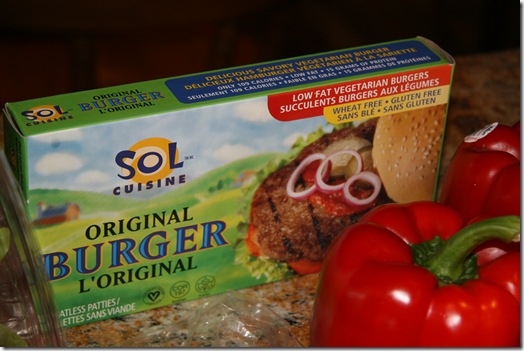 Sol Veggie Burgers (my first time buying them…I was getting tired of the Money's burgers lately!)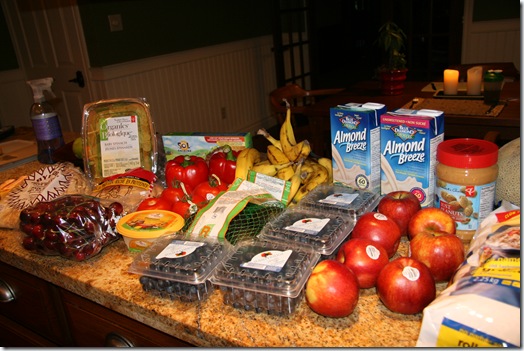 Also not shown:
A couple Eric products:
Portion control frozen meat patties (for BBQ on Monday)
Raisin Bran cereal
1% Milk
~~~~~~~~~~~
Ok busy day ahead of me!
Bakery order
Work on Summer Glow Boot Camp (MAN do we have some exciting prizes!!!!)
Clean house
Workout
Update product list for BG + BG business stuff
Audios!! :)