256. Amy asks, "I LOVE reading your blog, and it has been inspiring me to try new things in the kitchen, as well as finding creative ways of getting the hubby to eat healthier dishes. I always notice in your pictures that you look very polished and put together, even in sweaty workout clothes.
I've been in the process today of cleaning out my closets–and trying to streamline what clothes I do have into a wardrobe that is both classic, and functional… I think it would be awesome to come up with a list (with help from you readers!) of the 25 (or even 50) classic, timeless, user friendly and versatile pieces that all of us fabulous women love to wear.
I'll start by saying that my favorite staple is black stretchy (yoga type) pants, I have pairs by patagonia, prana, and ibex which makes great thick wool ones I wear almost all winter! I'll wear these with nice blouses and sandals, camping, and out running or in the field. And I am obsessed with scarves!"
Oh, Amy, I almost squealed with excitement when I read your question! What a fabulous idea! :)
I used to be all about buying whatever clothes were cheapest, but now I tend to buy quality investment pieces for the 'classic' wardrobe staples (like work blazers) while other items like tees, tanks, etc I buy low-end.
For example, I spent about $80 on my favourite RW & Co. work blazers, but will often wear $10 tees/tanks underneath. I love mixing quality items with cheapies! :)
Here are my favourite classic pieces in my wardrobe:
1) The Little Black Dress (Semi-dressy)
What: RW & Co Black Dress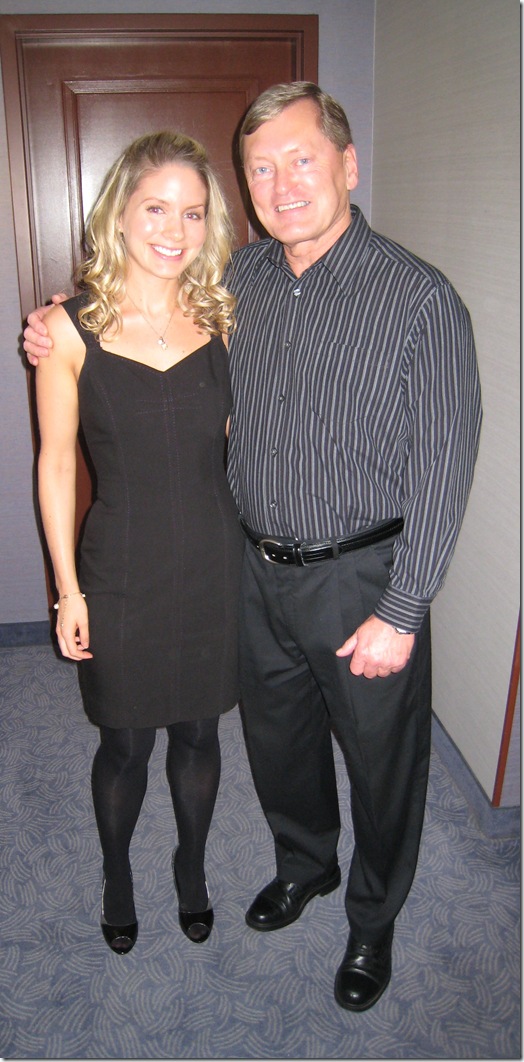 This is my go-to black dress for all occasions. I wore this to my Master's convocation ceremony last October and I wore it in my previous workplace many times.
2) The Little Black Dress (formal, Special occasion):
What: BCBG Open Back Black Dress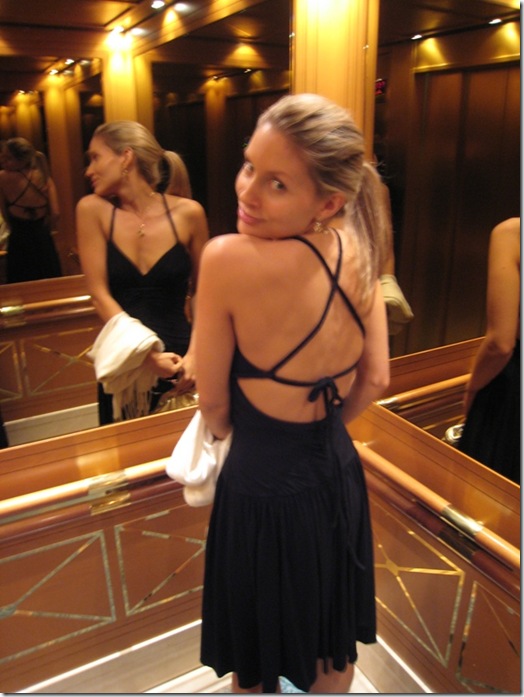 I call this my fancy pants LBD because it is for very special occasions! Leah actually convinced me to buy this at an outlet BCBG discount store last summer. I bought it for my honeymoon and I wore it LOTS on the cruise ship.
3) Little Black Dress (Casual)
What: Wet Seal black sweater dress
I love this casual black dress because I can dress it down…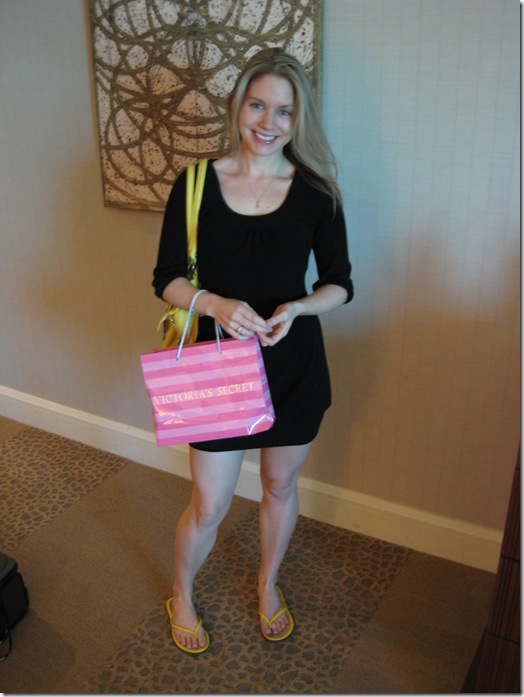 or up with a pair of heels…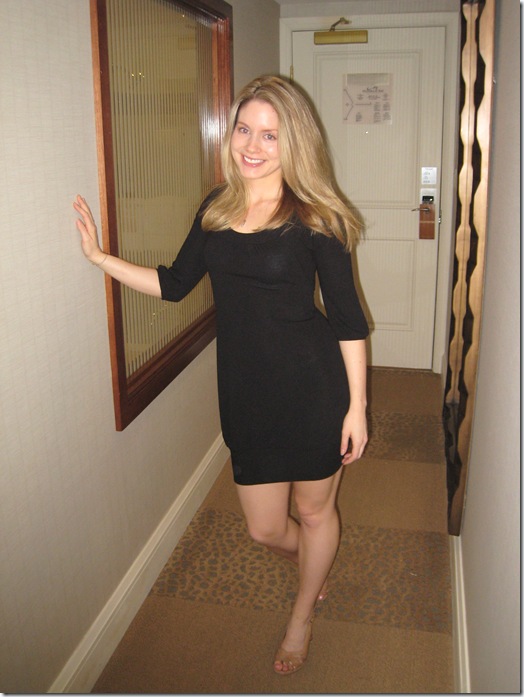 4) Summery Dress (light-weight and colourful)
What: Miss Sixty floral dress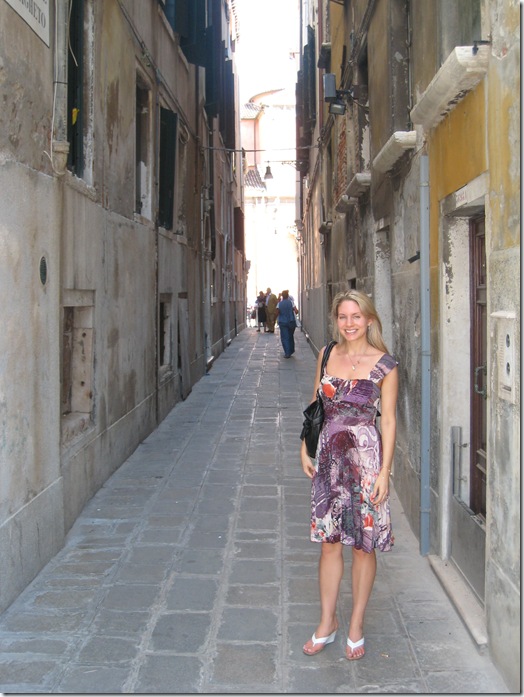 This is my go-to summer dress for BBQ's, picnics, birthdays, or just shopping! I can dress it up with heels or wear it with flip flops from Old Navy. I wore it lots on my Honeymoon. I got it at a Miss Sixty outlet store for $40 bucks!
5) A well-fitted Blazer.
What: RW & Co
Love, love, love RW & Co Blazers! I have one in brown, black, and this tweed one. It was basically all I wore to work and I often wore them for presentations in grad school. They instantly dress you up- even with jeans on!
6) Shorts
What: Old Navy walking shorts

I don't know about you but it takes me forever to find a good pair of shorts that fit me right! I always have to try on about 15 pairs before finding ones that don't ride up! These are my go-to summer shorts for any occasion. I can dress them up with stilettos and a fancy top for a night on the town!
7) Detail pieces to highlight body parts you love
What: Tank from Kusadasi, Turkey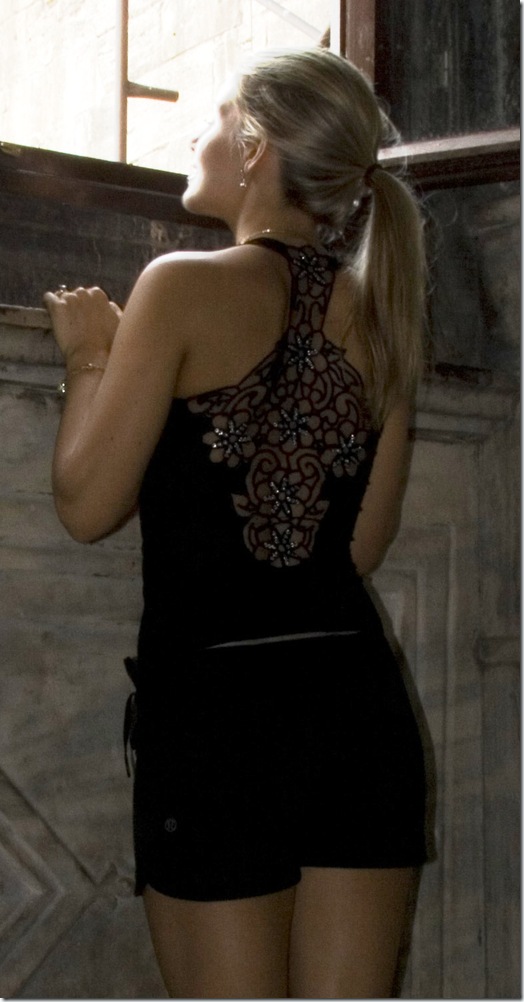 I love showing off my back! It is one body part I have always loved no matter what my weight. ;)
I am known for always having tops with interesting back detailing on them, whether it is my workout tanks or summer tops. When I see a top with a funky detailed back that looks good on me, I often end up taking it home! They are my signature piece.
I think everyone has at least one body part that they love to show off, so I think it is fun to 'play up' these features with fashion! Think about what you like to show off the most and try to mix and match your pieces around that framework. Find clothes that highlight what you LOVE about yourself!!
8) A great fitting swimsuit
What: Bikini by Roxy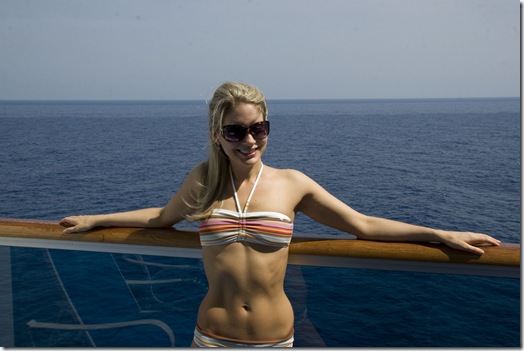 It took me forever to find a bikini, so when I found this Roxy one I got it in both black and white!
9) Scarves/pashminas
I have 3 pashminas that I have been given as gifts. They are so versatile and I love them in the winter and summer. In the winter I use them as a scarf. In the summer I use them as a wrap for chilly nights or cold shopping malls/office buildings.
WINTER: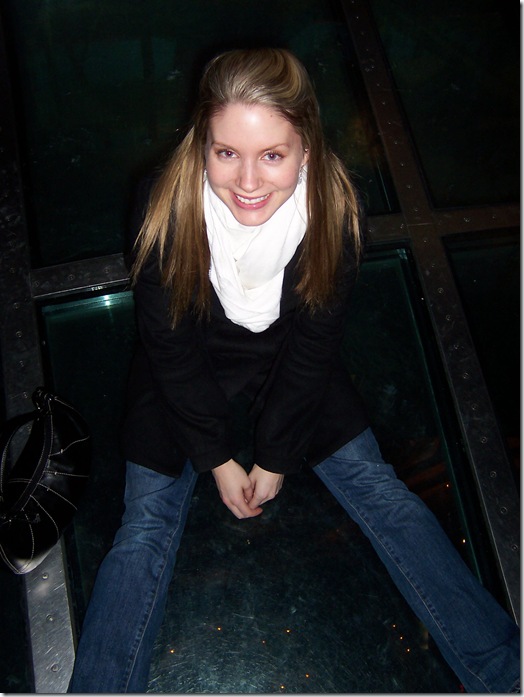 SUMMER: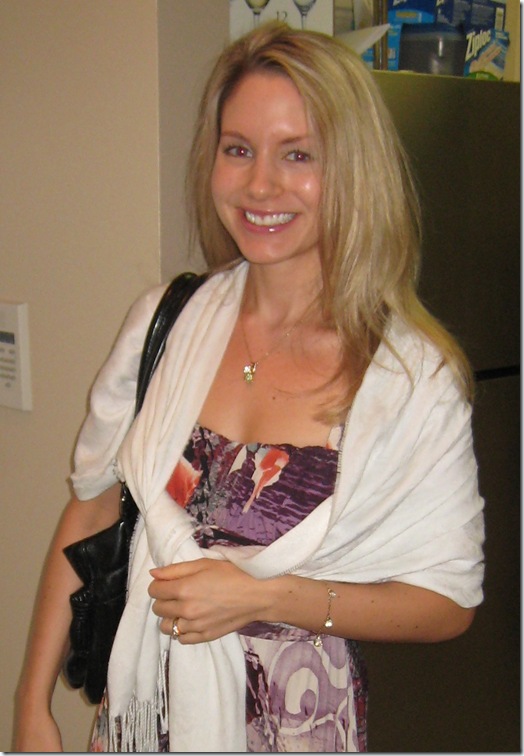 10) Casual Clothes
Casual clothes will never go out of style! I choose well-fitted and body hugging casual clothes. Of course, I have an obsession with Lululemon. They are investment pieces and I find they look very put together even when just going grocery shopping!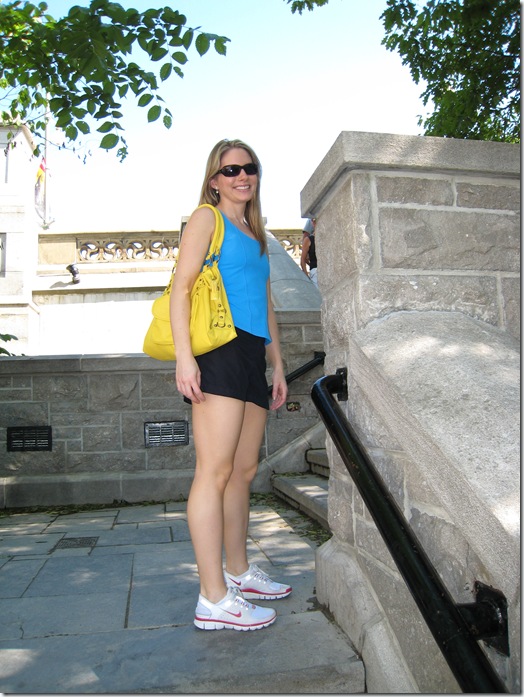 They are my go-to travel clothes!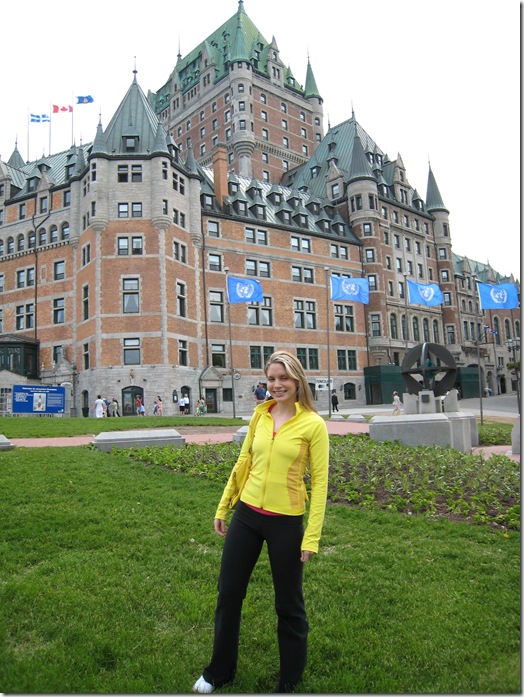 Well, those are 10 to start off with! I could go on, and on…but wow this post took me a long time! lol.
Tonight's Question:
What are your top 10 wardrobe staples or 'must haves'? What pieces do you think will never go out of style- or- are there any??