Good afternoon!
Order #2 done and done for the week!
I have to get this off my chest!
I have been smiling ALL morning after coming across this picture on Eric's camera: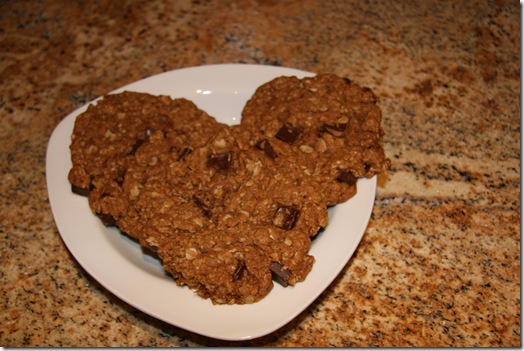 He made this HEART SHAPED cookie for his guest post and he never told me about it!!!!! It never made the cut on his post either!
How cute is that??? lol. I'm sure he is going to kill me for posting this, but that's ok. ;) Life is too short to keep these things to myself!!!!
I wonder who ate the heart though? Did he eat his own heart out? lol. The cookie he brought me to the airport wasn't this heart shaped one. Or perhaps, he has another admirer and she got the heart shaped cookie? Either way, I will just assume it was for me! haha.
What I Have Learned From Food Blogs: Part 1
After reading Sam's awesome post on what she has learned from food blogs, I knew I had to reflect on it myself! There is so much positivity with food blogs I thought it was such a good idea to point out how beneficial they can be for others!
Now of course, I can't fit everything into one post, so I decided to do a series of posts where I will talk about the things I have learned!
Today, I am highlighting some of the new foods I have tried since reading food blogs:
1) Coconut Oil
I use one for my body as a moisturizer and another for healthy baking!
The picture below was taken with Eric's Canon SLR on manual setting (with flash):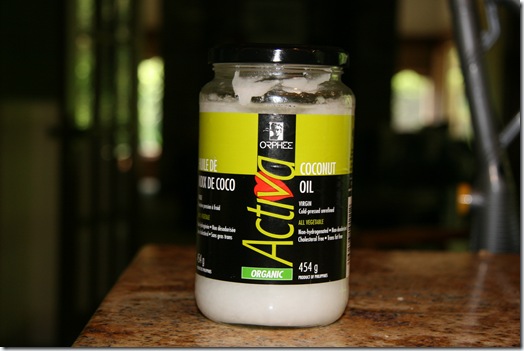 The picture below was taken by my Canon SD800 Point and shoot in Macro setting, no flash: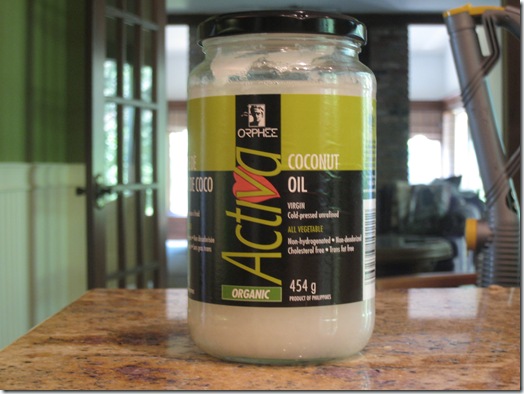 And now with flash: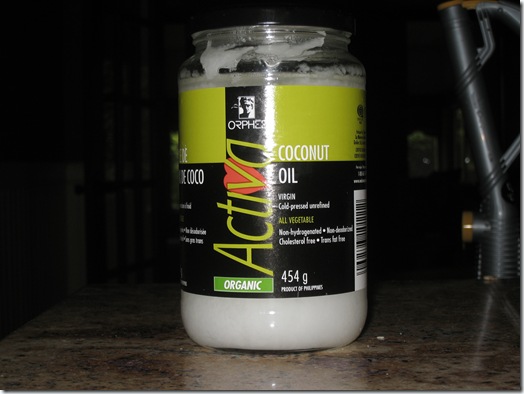 Notice the difference? I sure do!
2) Raw Almonds (and other raw nuts/seeds. Hemp seeds are a new fav!!)
I used to be SCARED of eating nuts and seeds. So much so, that I wouldn't eat them because they are high in fat! Food blogs taught me that it is OK to eat healthy fats. Your skin and hair will glow as well as your insides!
With Eric's Canon SLR: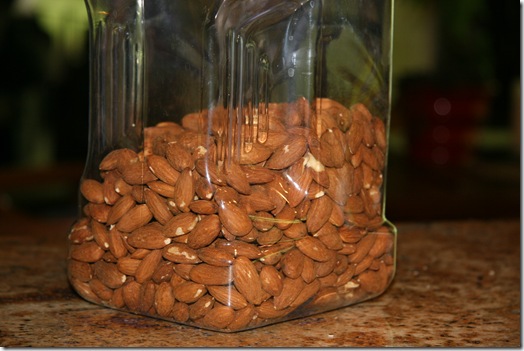 With my Point and Shoot: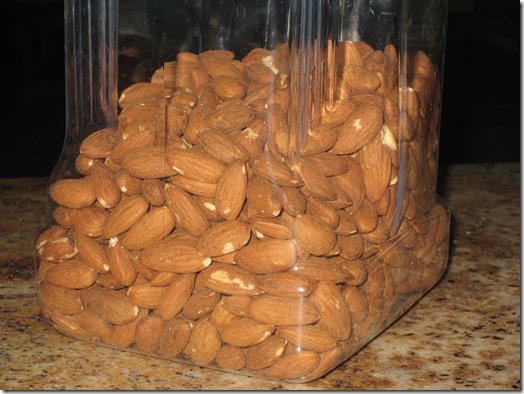 The SLR gives such a more crisp look I find.
3) Egg Replacer (Thank you Susan!)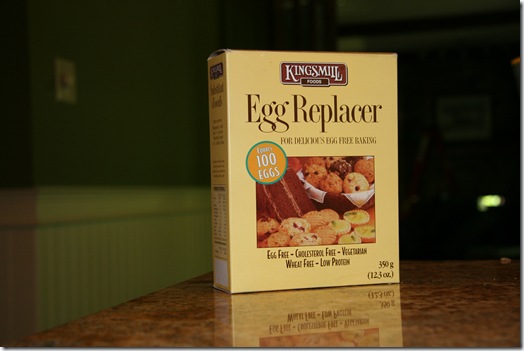 4) Organic Sucanat Sugar (Thank you Ashley!)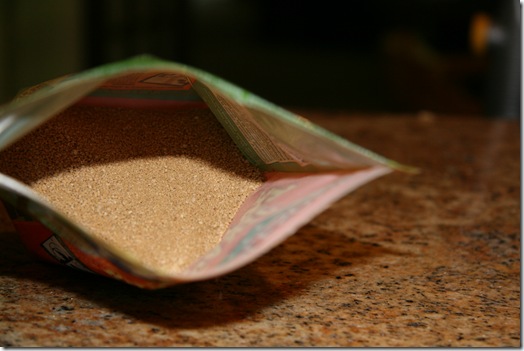 5) Spinach/Kale/etc
Did you know that I NEVER ate spinach until this past winter??? I thought I hated it!!!! Oh how far I have come with greens!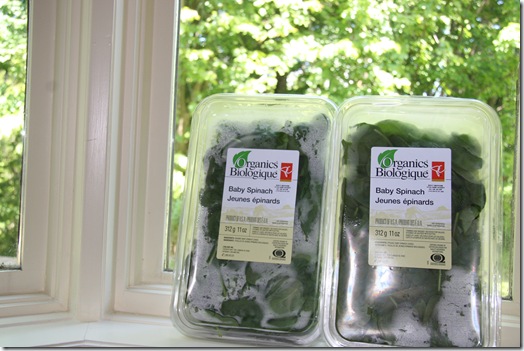 6) TOFU
I thought I hated tofu until I gave it another shot in my green monsters and baked it in the oven with a delicious sauce.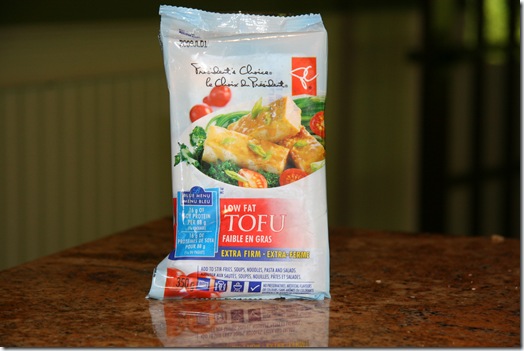 7) Avocados
Again, thought I hated them and my mom was gross for putting them in her salads! haha. Now I eat avocado EVERY DAY. Did you know they are supposed to help reduce cravings??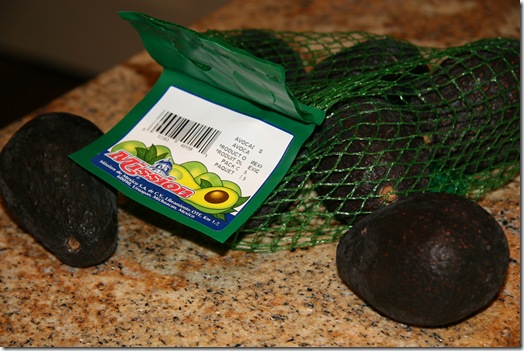 8) Herbal Teas are FUN (Thanks to Kath!)
I used to only drink green tea and thought I didn't like herbal teas! Boy was I wrong!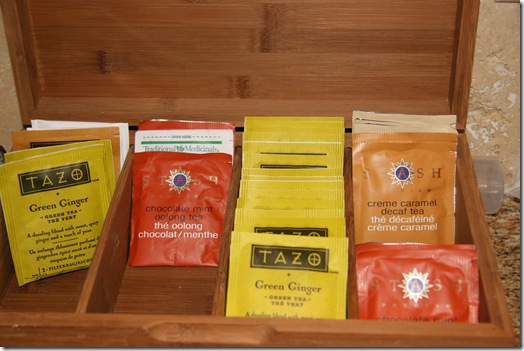 9) Quinoa
I had never heard of this stuff until I read Jenna's blog! It is super nutritional and a great food for vegetarians (or non-veggies too!).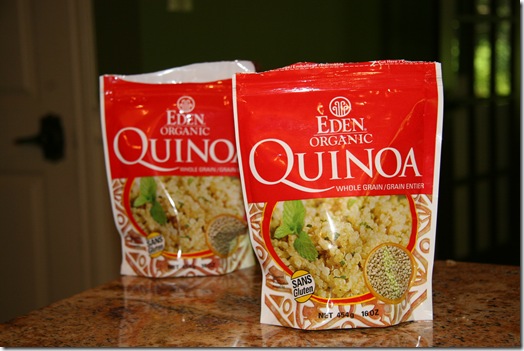 10) Organic Agave Nectar
This stuff is amazing to bake with! Expensive, but worth every penny.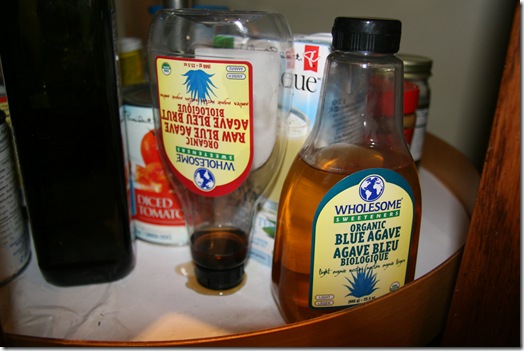 Even when it leaks…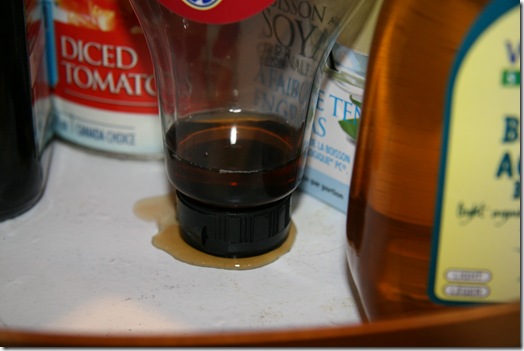 11) All natural peanut butter or raw Almond butter
Again, I used to be scared of eating these things because of the fat/calories in them. Not anymore!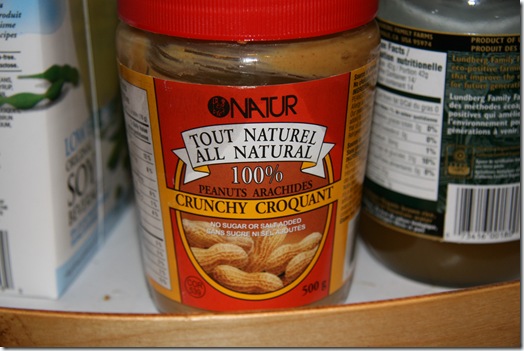 12) Lentils!
A great protein source and soooo delicious and versatile!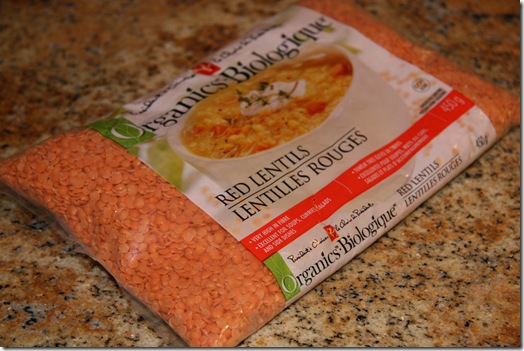 Now for some more fun photography of Sketchie!!
Oh I love this one below.
He is the cleanest cat I have ever seen. We touch his fur and he gets mad and cleans the spot again. LOL!
Eric's camera is so much FUN! I love my lil Sketchie. Such a great subject isn't he?? :)

1) Jaime made my On The Glo bars with great success! Check it out here!
2) I have been getting flooded with emails about shipping my Glo Bakery products to the US! I just wanted to let everyone know that I am currently looking into regulations for exporting food to the US. I might have to get a special permit approved by my local food inspection agency. Please stay tuned for updates!!! I would LOVE to fill all of your requests!!! :)
3) Regarding PICTURE WARS that Eric and I are going to do: This is how it will work: Eric and I will pick 3-5 of our favourite pictures from the week. We will pair up the pictures and you will vote on your favs. We will not post our names by each picture so you may not know who took the picture to keep it fair. We might even throw in pictures to trick you (e.g., I take pictures of renos while Eric takes pictures of food). It will be FUN and inspire the photographer in all of us! :)
4) The winning name for the next boot camp challenge is SUMMER GLOW BOOT CAMP with 57% of the votes! Thank you for voting and stay tuned all week for clues about the SGBC!
5) Don't forget to check out Eric's new blog: Soup Up My House!!! Give him some bloggie love and add him to your blogroll! :)
Today's question: What foods have you tried since reading food blogs?

I'm off to bake order #3!