I just got off the phone with my dad! His phone wasn't working this morning for some reason. My calls kept going to the answering machine so I must have called him 8 times between 8am and 9am! lol. Finally I got through. :)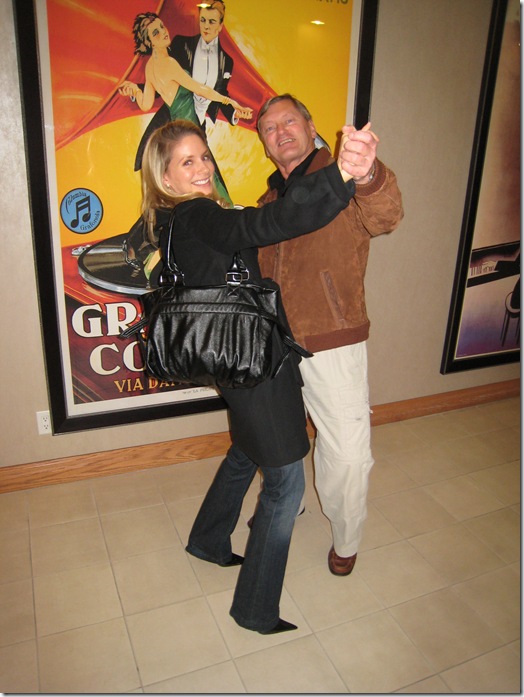 Here we are last October 2008. I flew my dad down to Toronto as a surprise so he could attend my Master's Convocation ceremony!
He didn't get to attend my Undergraduate convocation so I really wanted him to be there for this one! He was thrilled :)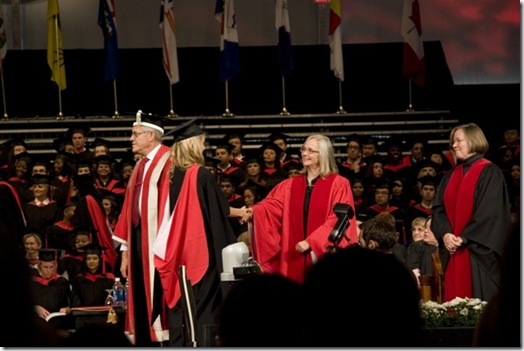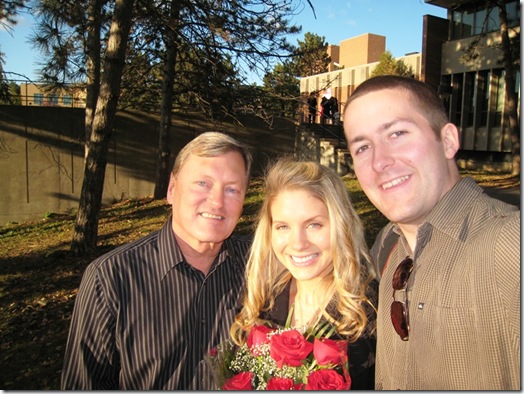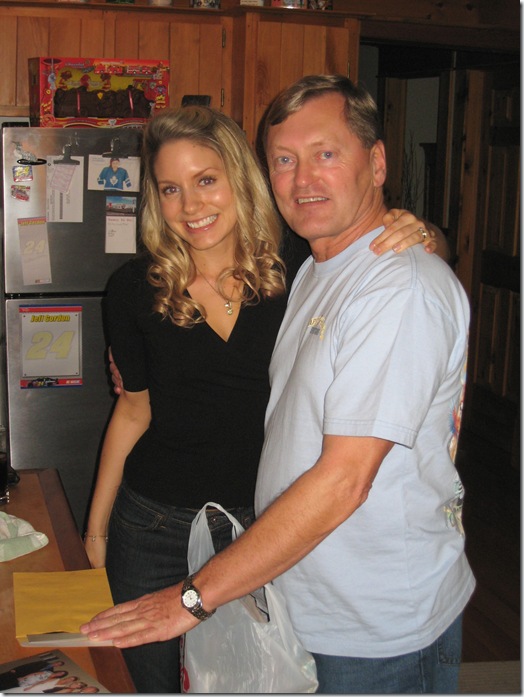 My dad told me a story this morning of the first time I was ever on a beach when I was 2 years old.
He said, 'Do you remember your first beach experience?'
Of course, I said no…
And he said, "Your sister Kristi came up to me and said: 'DAD, Angie is EATING THE SAND!!!'"
My dad walked over to me to find me with a huge pile of sand shoved in my mouth! LOL.
Oh the things kids do, eh??
My dad lives in the Maritimes so we don't get to see him too much. Eric and I are planning on going there for Christmas this year though, and we are so excited! It has been so long since we were out East for Christmas. My dad is already making plans for parties, what FOOD he is going to cook, and he put me in charge of the desserts of course! :)
I woke up this morning with huge, puffy eyes! I think my allergies are bothering me lately! Anyone else?? My skin also gets itchy from time to time. I don't have severe allergies or anything like that, but it is still enough of a nuisance!

To help myself feel alive (I haven't been sleeping much lately- even last night too!) I had some Swamp Water (Amazing Grass Wheatgrass Powder with water).
I had a full glass but forgot to photograph it right away: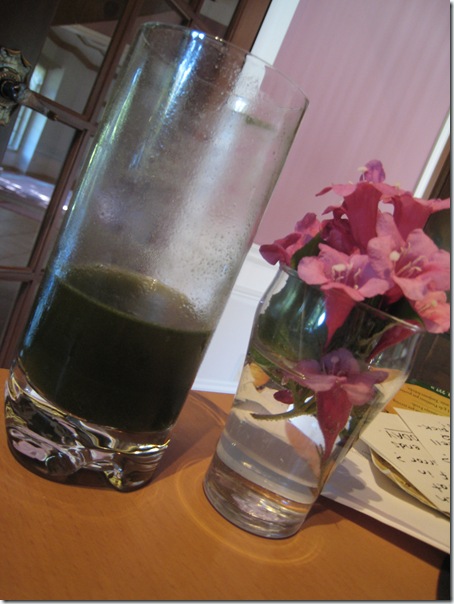 This drink is not for the faint of heart! lol. I put in way too much powder, so there was a thick sludge at the bottom of the swamp. I did it like a 'shot' of wheatgrass and then 'chased' it with some tea. LOL. If you could have seen it…
Then I had some Spelt cereal!
[Sorry for the blurry pictures…my camera wasn't waking up this AM!]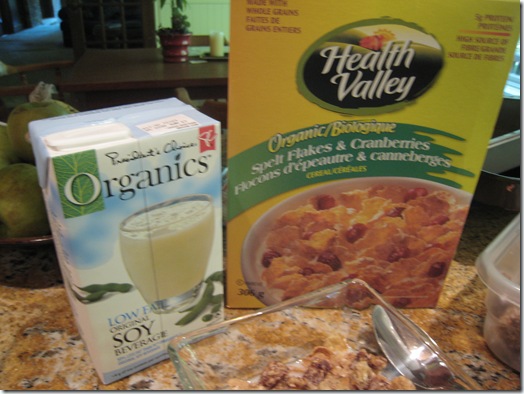 Today I decided to crumble some of my leftover On The Glo II Bars over my cereal!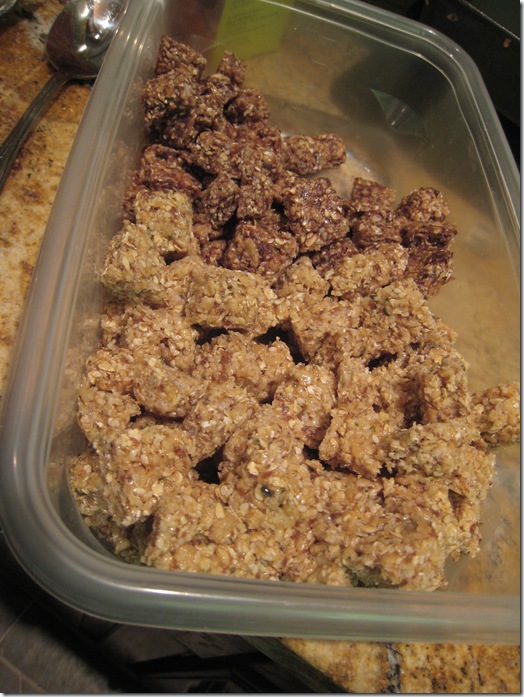 Oh WOW was this ever good!!! These bars would be amazing crumbled over oatmeal too!!!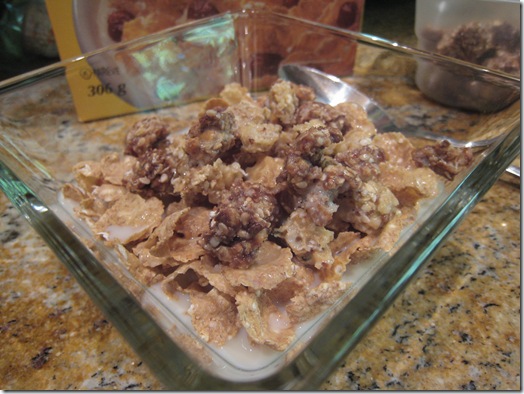 I crumbled about 1-1.5 bars worth of the regular PB and chocolate versions over top.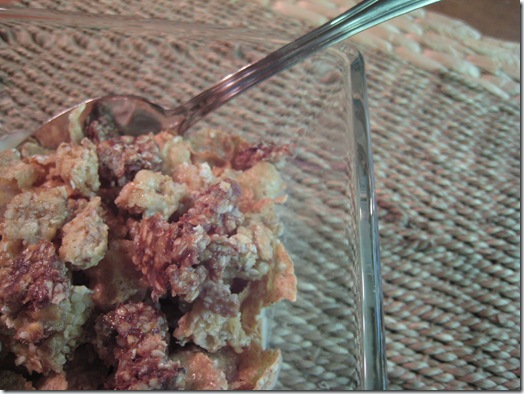 This morning I was up early around 7am because I couldn't sleep again! I have not been getting my sleep lately and I am not sure why. I wake up in the morning and my mind is racing about everything I want to get done that day so I find it very hard to go back to sleep. I also don't go to bed until at least midnight on the weekends, so I haven't been getting much sleep these days! I think I just have a lot on my mind!
So this morning I decided today would be a catch up day!
I hate to say it, but I have fully switched over to PAPER to-do lists and calendars once again!!! I just kept forgetting to go into To-Doist too often and then I would find it hard to go back into To-Doist just to try and update what I wrote on paper!
So here is this mess, lol: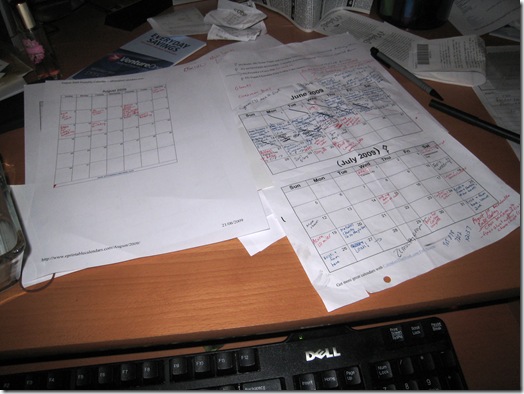 I have June, July, and August printed out!
Over the next 8 weekends, we have ONE weekend that isn't booked!!! We have such a crazy busy summer this summer. It seems like it is busier than last summer even!
I also am going over all of my orders and getting everything organized with those. I need to have everything written down on my calendars so I know what days I am baking and when the orders need to be ready for. I am putting together a huge order for 16 people for tomorrow so it is going to be another busy day!
On that note I better get going! :)
OH- and the weather is a BEAUTIFUL sunny and 25C today- figures!!!
Today's question:
Is your summer booked up? Do you have lots of plans?
Do you like when your schedule is full or wide open?