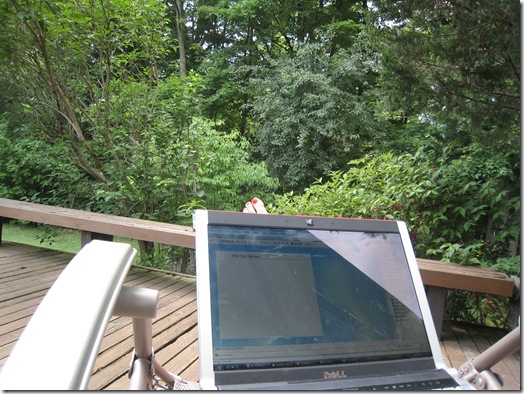 Hello!
I am blogging this afternoon on the deck on this first glorious day of summer!!!! Isn't wireless internet the BEST? Krista and I were chatting about it yesterday (she just got a new laptop) and we both admit we love not being glued to a desk all day!
I have gotten SO much accomplished so far today and I am feeling much more 'in control' of my busy schedule!
I finished going through the orders I have scheduled for Summer '09 so far. I have much more than I thought I did, which is great, but will require careful time management if I am to get all this done!
Today I worked on 16 Glo Bakery packages for an order tomorrow!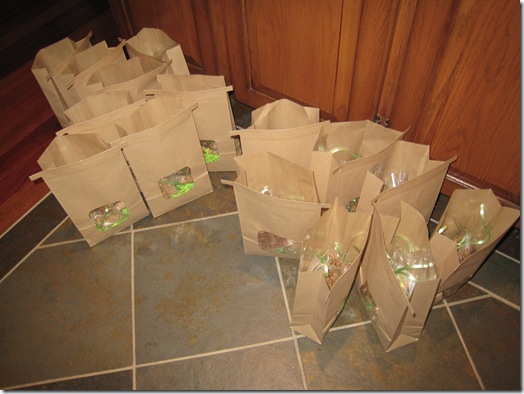 I also prepared Nicole's package (who won the BBBC challenge) and got that ready to be shipped out!
I also went through all my emails, organized Green Monster emails, FAQ's, orders, etc etc! It feels so good to have gone through most of them. I still have to catch up on emails while I was on vacation though and make sure I didn't miss any…
I snacked on Mary's Crackers while I prepped: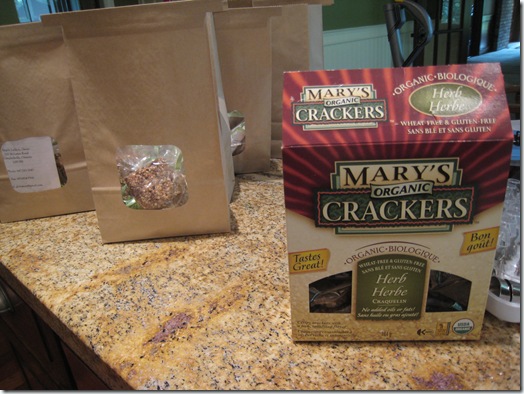 Eric mowed the lawn and did the trimming: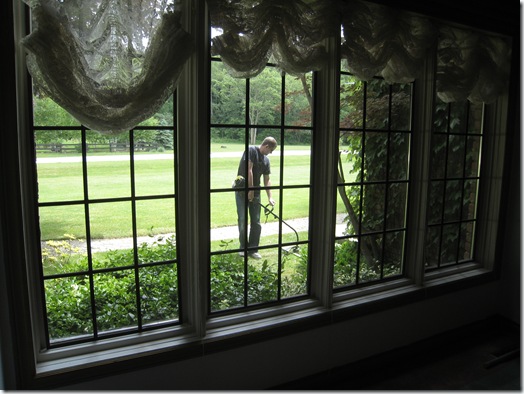 Sketchie watched from his blankie: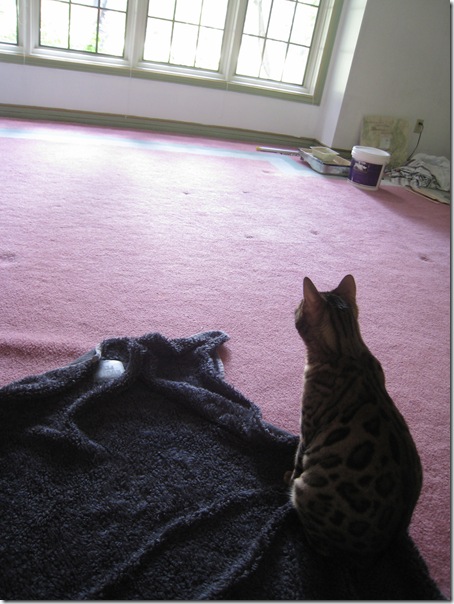 Then it was lunch time when hubby came in the house!
I had one of my colossal spinach salads!!!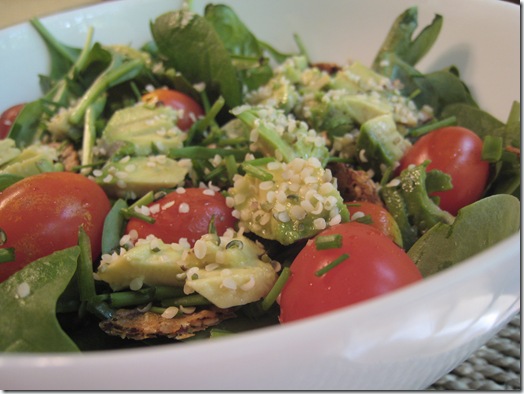 A green tea from my MIL: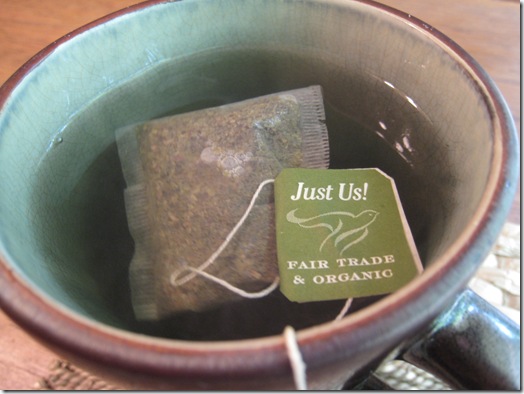 In the salad:
4-5 cups organic spinach
1/2 avocado
4 T hulled hemp seeds (my new obsession!)
1 cup tomatoes
Kraft Balsamic Vinaigrette
Mary's Crackers
In just 56 grams of hulled hemp seed there is almost 19 grams of protein!!!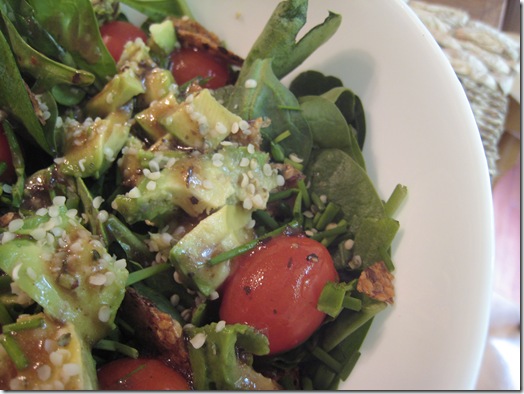 I like Mary's crackers in salads but the crackers poked my gums a few times, so I ate with caution! :D
Dessert:
Two leftover Veggie Cupcake Burgers!!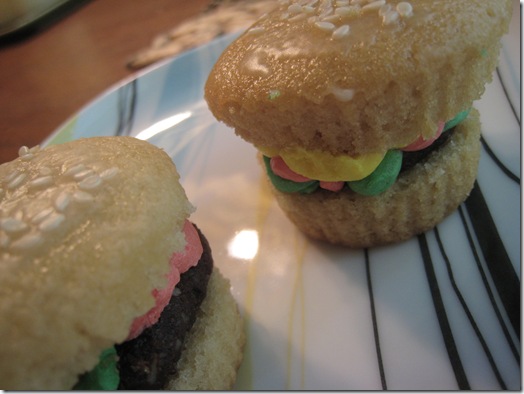 These burgers are SO good!
I used my Chocolate Peppy-mint Glo Bars for the 'meat patty' and it went so well with the cupcake flavours!!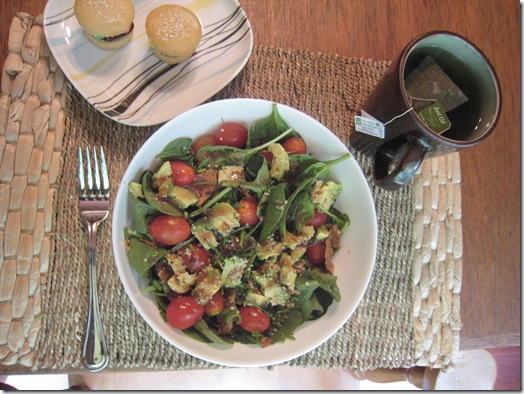 This lunch was amazing!
I am revved up once again and ready to tackle the rest of the pile of work on my desk.
The Operation Beautiful note I put in my bathroom before bed last night: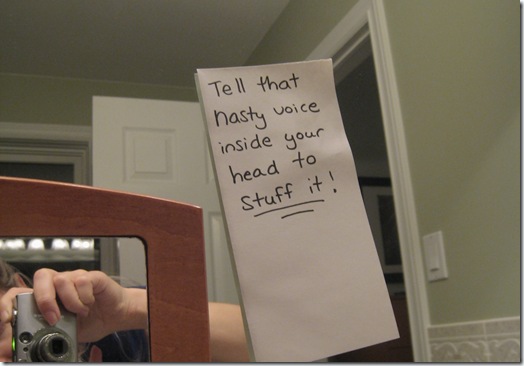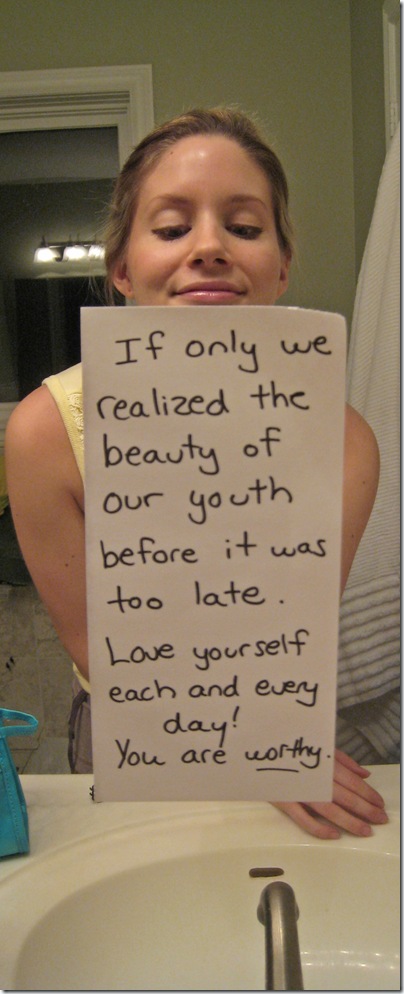 Love that saying!
Not sure what is on the docket for my workout today…could be a run outside or I might just skip a workout all together. We shall see!
Sketchie says HEY OSG READERS!!!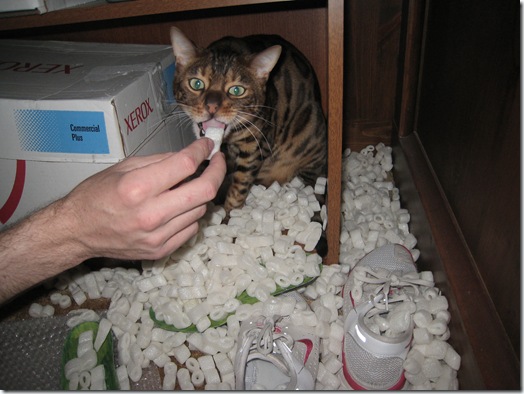 He is obsessed with this packing foam that came in a shipment we received! Don't worry we don't let him eat it!
Have a lovely Father's Day!