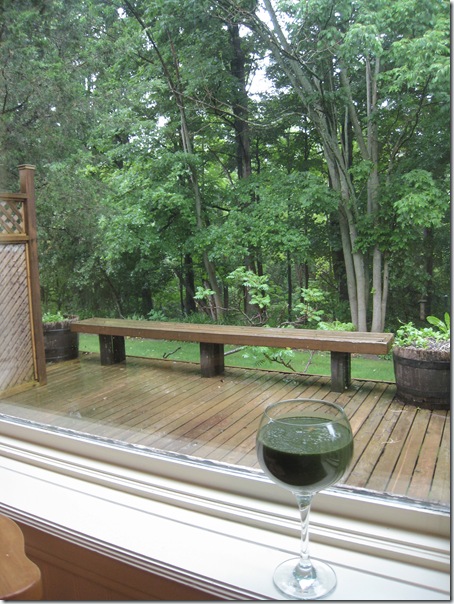 What kind of weather is this for a bake sale!? :(
Luckily, we have an indoors option today! We will sure need it- it is pouring out there! I hope that doesn't deter too many people from coming to the market…I have a feeling I might have A LOT of leftovers!
Breakfast was a Green Monster as usual!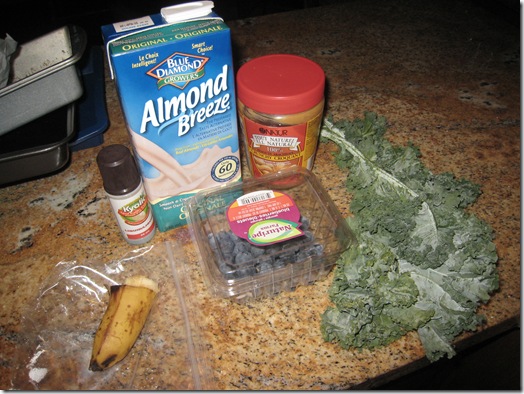 Ingredients:
1.25 cups Almond Breeze
1 T Natural PB
2 wilted organic kale leaves
1/3 cup blueberries
ice
Kyolic liquid garlic
Hemp-Maca-E3Live Protein Powder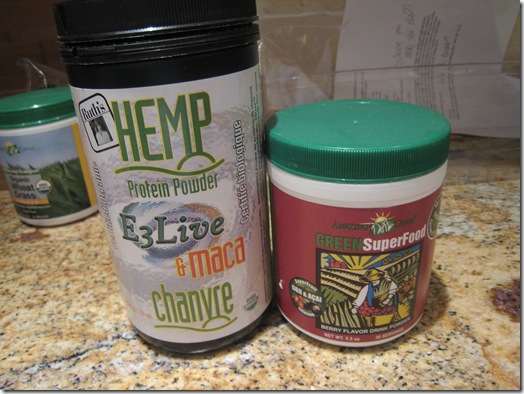 It tasted a bit off today, I think it was the wilted kale. When kale becomes wilted it gets bitter!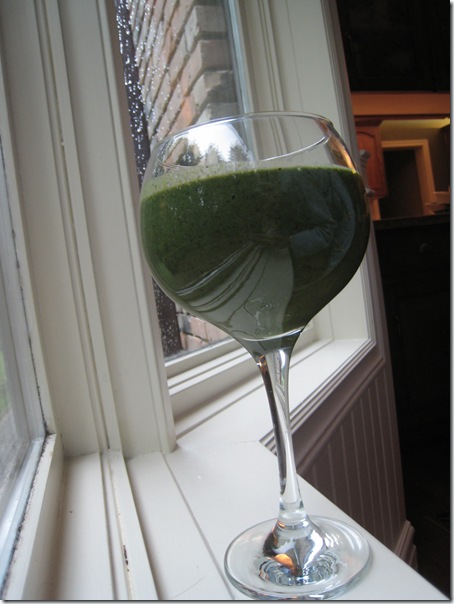 Bad news- Eric's computer is not working! Geeze, what is our bad luck with computers this week!? He said his C drive is fried basically. :( Which is not good news because I still need to print my new flyers this morning and some info sheets before the bake sale.
Cupcakes complete and boxed up!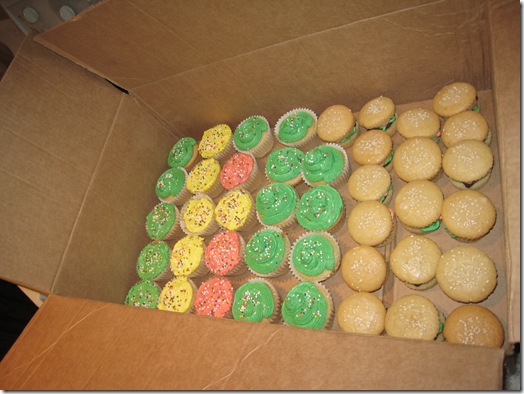 I am going to squeeze in a quick workout, shower, and finish of the promo materials. Rush rush rush!!!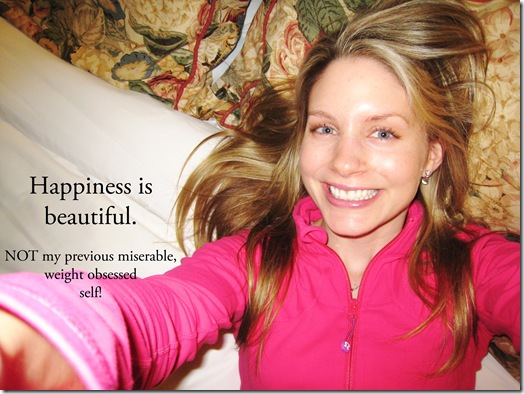 I'll never forget what Eric said to me a few years ago:
"Ange, you are the most beautiful when you are HAPPY."
I think of those words to this day.
Let's face it, when I was constantly obsessing about my weight, I was not a happy camper. I had zero GLOW. No vibrance. NO inner MOJO!
Obsessing about calories, food, and the scale depletes your inner goddess and takes away all of your amazing potential, don't ya think?
When I finally let go of that misery…things started to fall into place in my life.
Positivity breeds positivity!
One GOOD and happy day breeds another.
One strong week leads to two and three, and a month.
Soon Happiness and an obsession-free lifestyle becomes a HABIT and replaces the nasty ones!
Of course there will be rocks and bumps and potholes. We all have bad days, bad weeks, and bad months. But if we keep at it, we will be on a steady path UPWARD making progress. That is what it is all about, right?
Baby steps!
Rome wasn't built in a day and you can be sure that you won't be able to free yourself of your nasty habits in a day either.
It took me a few years before I finally felt secure in my road to health. But every single day was worth it.
Nothing worth while in life is a QUICK FIX.
Progress takes time. Patience is a virtue. Now go find your inner MOJO!
Smile at a stranger today. Hold your head up high, and shake that fine bootay of yours!
Missed my Goodbye To The Obsession video? Check it out here!
Today's question: When are you your happiest?

I'm off to SELL my Glo Bakery goodies!! Time to bring home the bacon! lol. I am also getting a special visitor from a blogger/reader today…stay tuned to find out WHO it is! :)
Don't forget to check out Mara's awesome gveaway!!!