Who says I don't make Eric hamburgers anymore? :D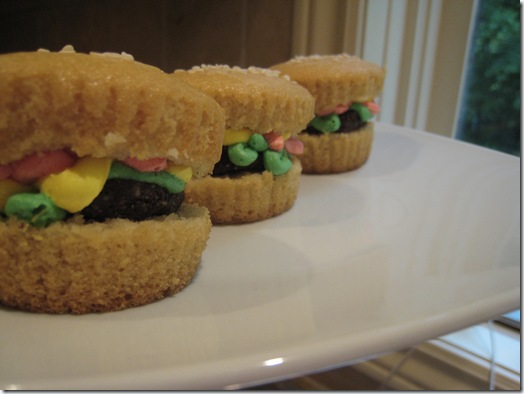 I was inspired by none other than Bakerella herself this week. I knew that these awesome cupcake burgers would be a hit for Father's Day!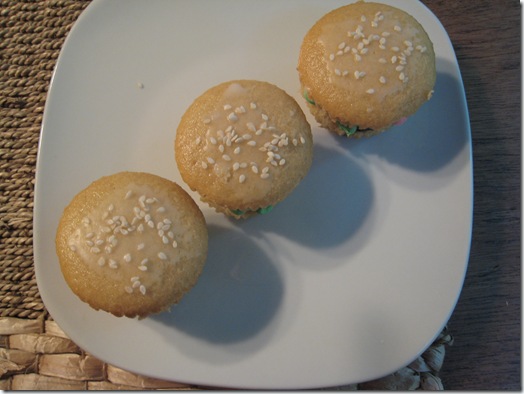 I present to you Veggie Cupcake Burgers!
Of course, I made vegan ones :)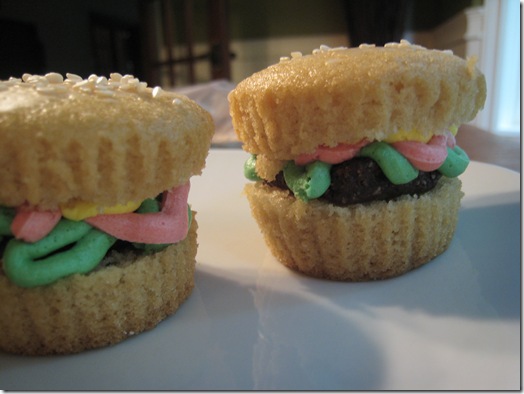 How cute are these lil guys!?!?!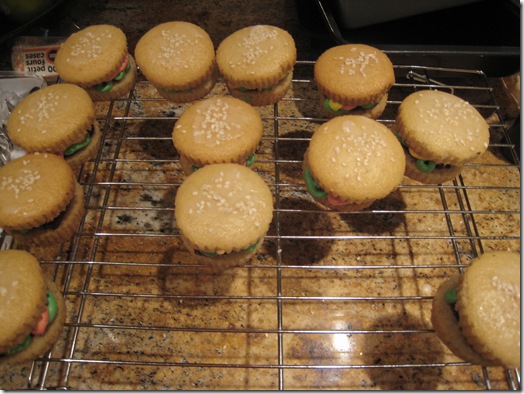 For the 'beef' I made my chocolate peppy-mint Glo Bars and shaped it into a meat patty.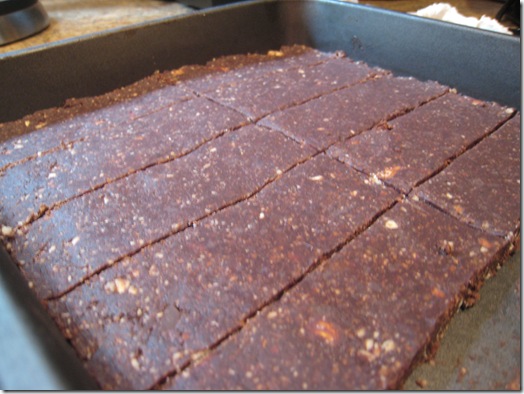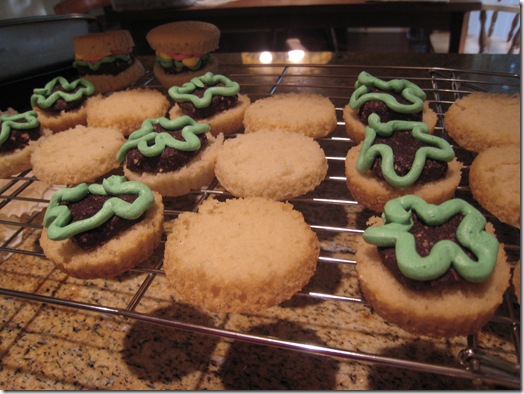 I'd like to say a big thank you to Amazing Grass for giving me boundless energy today!!! I even snuck in a 3 mile run!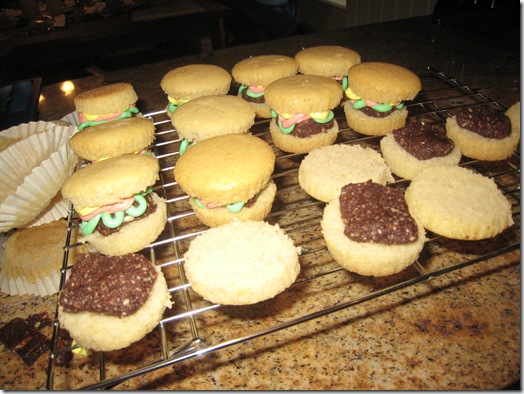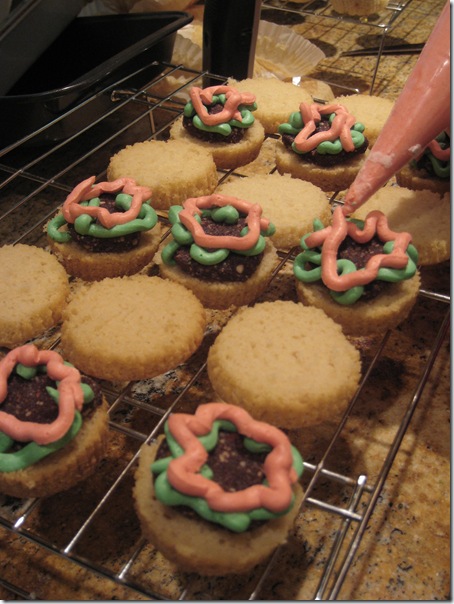 YUM.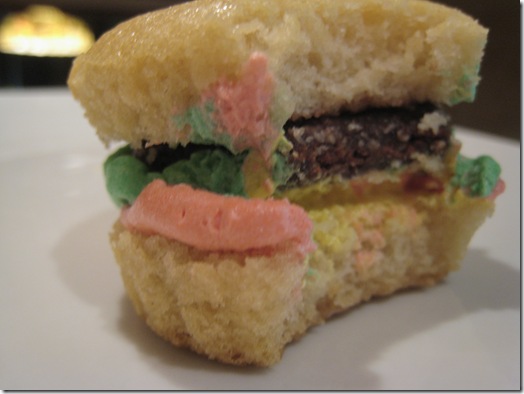 These were off the hook amazing!!!
I made around 30 or so of these and I still have about 30 large cupcakes to ice!!! It has been nothing short of madness in the kitchen today as you can imagine!
FLUFFY VEGAN FROSTING!!!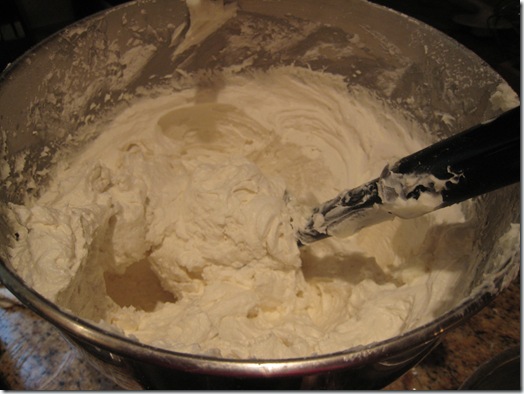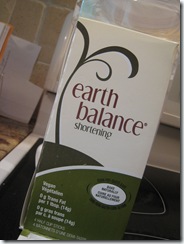 The batter (3 batches worth!):
I have to get back into the kitchen to frost the remaining 30 cupcakes! I will do 'dad' colours…maybe blue and green. :) Then it is labels, packaging, signage, ingredients lists…etc!!!!
Oh they are just too cute to eat!!!! :D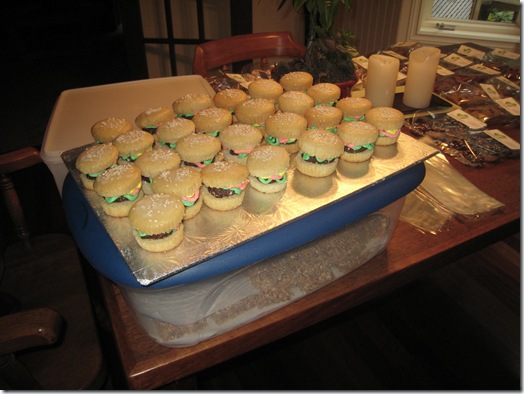 As you have probably figured out, I have no time to do my letter to my current self tonight! Trust me, you don't want to hear what it would be tonight:
Dear Angela,
Get your butt back in the kitchen!!! Time is ticking away girl!!!
LOL. I promise, tomorrow I will resume my planned posts once this madness subsides! :) I doubt I will be posting tomorrow AM, but we'll see. I should be back from the market around 3pm (unless I sell out first, let's hope!).
I am going to be up til at least 1am tonight doing this and probably up around 6am tomorrow morning. Oh the life of a baker…gotta love it!
Have a great Friday night!!!