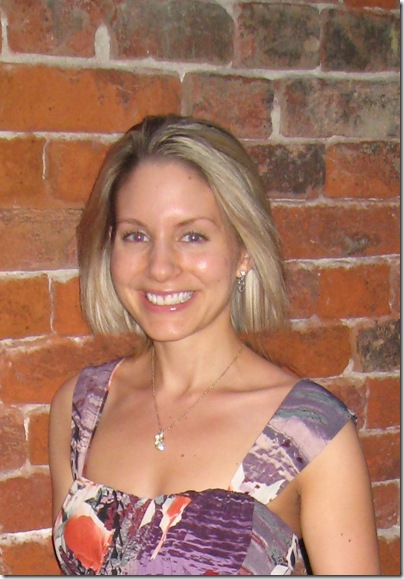 Whatdaya think?
I'm pretty happy with how it turned out! So fresh and sassy!

Guess who started their own blog?
Some of you guessed it correctly in this morning's post!
I present to you…
Soup Up My House by none other than my HUBBY, Eric!
If you do one thing today please stop on over and check it out and leave him a comment!!! He is convinced that no one is going to read, but I happen to think that he has an amazing idea!!!! :) Let's show Oh He Glows some Glow love. lol.
And might I just add that I am totally jealous of his wicked Avatar design? He did that in one night! Hot dayum.

Today I have been busy as a bee in the kitchen! This morning I made my Skinni-Mini Glo Buns. Boy does the house smell amazing!!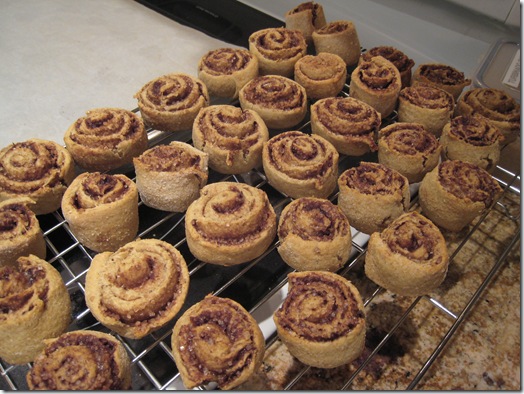 I still need to ice them…
I am happy to say that my muscles are feeling almost fully recovered from my 10k race on Sunday! Just a tiny bit of soreness left. I have been stretching like it is my job (and also taking all my vitamins) so I think that has helped loads!
Just to be sure, I had another protein packed lunch!
I had some Salmon to use up that we got on sale a few weeks ago: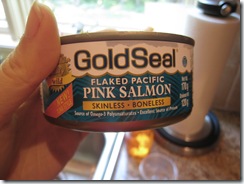 I made open faced toasted salmon sandwiches:
1 can flaked salmon
1-2 T soy yogurt (unsweetened)
Ground pepper
Fresh Garlic chives from the garden (!!!)
Tomato slices
Hemp dressing
Look at the garlic chives outside!!! :D
They are tasty!
The sandwich: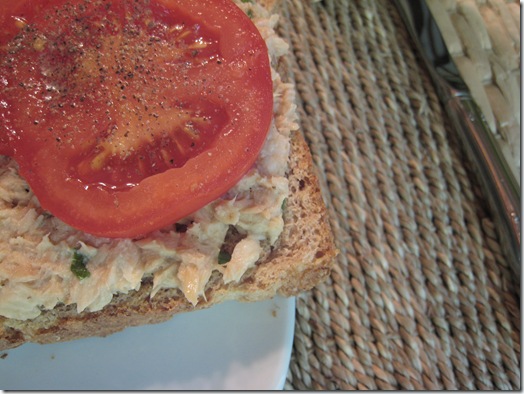 Mary's Crackers and natural peanut butter: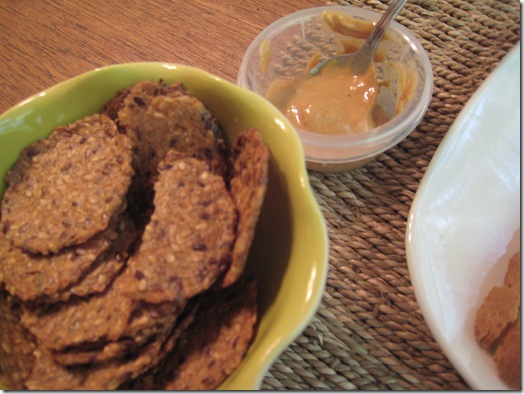 The peanut butter has been FLOWING in this house since I started making all these On The Glo Bars! I missed PB. :) AB still has a 'nutritional place' in my heart but I love PB sometimes!
Ok, back to baking!
And then this: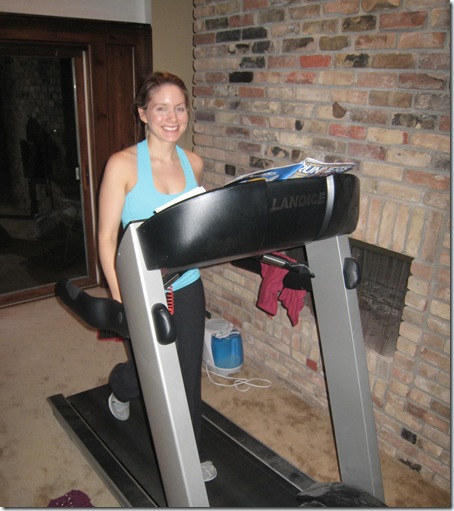 PS- I didn't really cut my hair! Did I trick you?
Photoshop can do some amazing things! :)
I have thought about it…but when it comes down to it I don't think I could do it. Plus, Eric is a 'long hair man'. lol.
Today's question: Tell me about your most horrifying hair experience!!!
Mine was definitely about 8 years ago. I asked for choppy layers and brought in a pictures of Britney Spears. What I ended up with was layers 2 inches from the top of my head, in a horrible shag all over! I looked like a dead rat and my hair looked like it was horribly damaged and splitting. I was traumatized and it took me 3 years to finally grow out!!! To this day I am a huge control freak whenever someone comes near me with scissors!
Have a great day!